In this article, we will discuss Power BI Marketing Dashboard Examples to try in 2023 and kickstart the process.  
Table of content
How to setup Power BI Marketing Dashboard Examples
Connect your marketing data to Windsor.ai here Register or login if you already have an account.
2. Important: For this dashboard to work, please make sure that you also connect a Google Analytics data set and select the goals you want to track. In case you are an e-commerce store, select e-commerce transactions. Select at least one Google Analytics account from the dropdown and remember to grant access. Copy your API Key from the top right corner.

 
 3. Install the Power BI Web App
here
4. Click on the App
5. Click on Connect in the Connect your data section
6. Enter your API key which you got in Step 1
7. Click on Sign In
8. Now your data will start loading and you'll be able to explore your data and make changes to the dashboard with your data. Note: Depending on the data size it may take up to a few minutes for your data to load. This is normal and only happens the first time you use the dashboard.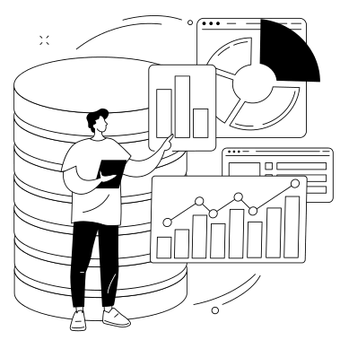 Try Windsor.ai today
Access all your data from your favorite sources in one place.
Get started for free with a 30 - day trial.
Start Free Trial
Alternative: Power BI Desktop
If you would like to explore how we build the template on the Power BI desktop you can also download the latest version of the dashboard template in .PBIX format in this post. Please note that the source data are in US regional settings format (1234.56 and 2020-12-16), and if you are using the different locale settings, you might need to transform numerical and date data. This will allow you to change the visuals and join the data with other data sets you might already have in your data setup.
Top 11 Power BI Marketing Dashboard Examples in 2023
4 rules to create the optimal Power BI dashboard examples for marketing reporting
87% of managers believe that data are the least exploited asset in the marketing industry, according to a recent survey. By organizing and showing the data in a Power BI marketing dashboard, marketers may see at a glance what marketing measures have been and what is not successful.
These insights enable marketing professionals to make sound decisions based on the facts they learned from their information to inform their marketing strategies and operations.
Center your dashboard for marketing reports on one subject
Too many KPIs on a single dashboard is a common mistake made by marketers. These can be confused quickly. Particularly when you report to your customer or manager. They may distract themselves by stats that don't help you make up that point.
"What are my targets for marketing? What I am  going to accomplish? And what KPIs follow me to achieve this particular goal?"
Once you set your goals to achieve a better marketing objective, ensure that you develop different dashboards for each criterion. It is good to practice KPIs that are matched with the marketing objectives.
Use the proper diagram to view your information
How do you picture this once you have selected what you will measure?  But the first step is perhaps the toughest: "What graph type should I use?"
Just like a good story takes a good picture, your data needs the correct picture. When you select the wrong graph, your dashboard visitors may get confused or even misleading.
Both dashboards demonstrate the performance of your emails compared to industry standards.
Compare and visualize developments
Line charts are the best technique to represent a change in time. Both dashboards do, but the first one does a better job if we compare the development of two metrics. If you need to explore further potential links, you will see more quickly.
How bar charts versus bubble charts can be used
In the first example, you can compare values on a single category visually in the bar chart. For e.g. how do the open rates change every day? The difference in bar size shows you how differently they differ.
How geographic data can be displayed
You can see your global presence visibly in terms of email subscribers in the first example. You can see clearly which countries are well represented or under-represented. The second example illustrates but does not categorize the bar charts. It shows a ranking of nations about the number of subscribers, or a concept of geographical distribution
Connect business impact marketing KPIs
You have configured your KPIs and you can graphically see them. What else do you need to create a dashboard for great marketing?
The answer is background.
Imagine running a brilliant marketing campaign, which has produced a lot of new ideas. Your manager will come to you the last thing you want: "That's terrific, but in the end, nobody bought our stuff."
You can have an even influence if you illustrate how your marketing activities relate to the business context. In the previous scenario, you would like to identify where in the sales funnel the leads are blocked. Marketing data is always a risk when you look at them in isolation. You will avoid working in silos by integrating marketing & selling data together.
Make your dashboards operative
You may construct very solid marketing dashboards with the recommendations above, which display the major marketing statistics in one glance. But if nobody act on them subsequently, what use is there to have all these insights?
Conclusion
This article includes the top 11 Power BI Marketing dashboard examples and also shows how Power BI can be used to gain actionable insights from relevant data.
These four thumb rules provide a solid structure for your Power BI marketing dashboards. It helps to improve or start with the examples that serve as an inspiration for creating your handy dashboards. Allow your creativity to design Power BI dashboards for your marketing and management team.
Here is a simple four-step method if you are interested in developing comparable Power BI dashboards for your firm.
Collect all your marketing information on Power BI with Windsor
Connect Power BI to a data display platform.
Construct a dashboard with up-to-date data at all times
Regularly use your dashboards and alter them as your objectives change over time.
Start your 30 days free trial today with Windsor.ai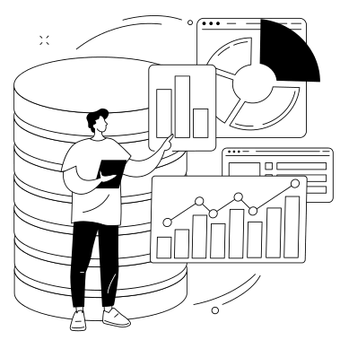 Try Windsor.ai today
Access all your data from your favorite sources in one place.
Get started for free with a 30 - day trial.
Start Free Trial
You May Be Also Interested in: