Supermetrics and Coupler.io are both popular data integration tools that help businesses streamline their data collection and reporting processes. While they serve similar purposes, there are some differences between the two.
Which is best for your business in 2023? Let us get started.
Table of content
Coupler.io Overview
Coupler.io is a data automation and analytics platform. It is designed to simplify the process of collecting and organizing data for analysis and reporting purposes within the familiar interface of Google Sheets.
The tool allows you to set up data connections easily through a user-friendly interface. You can configure the couplers by providing the necessary credentials or API keys for the desired data source. Coupler.io supports various data types, including numbers, dates, texts, and even images.
Coupler.io provides scheduling options to automate the data refreshing process. You can set specific intervals for the tool to automatically update the imported data in your Google Sheets, ensuring that your reports or analysis are always up to date.
In addition to the data integration tool, Coupler.io offers data analytics consulting services.
Supermetrics Overview
Supermetrics is a popular data integration and analytics tool that allows users to extract data from various marketing platforms, advertising platforms, social media platforms, and other sources. It provides a seamless way to consolidate data from different sources into familiar analytics and reporting platforms.
Supermetrics enables users to pull data from multiple sources into their preferred analytics or reporting tool. It offers a user-friendly interface to set up data connections, select specific metrics and dimensions, apply filters, and schedule data refreshing.
Supermetrics also provides advanced data transformation features and scheduling options for automated data refreshing. It offers both a browser add-on and a standalone desktop application.
Supermetrics vs Coupler.io: Features
Coupler.io
Data sync by request
Automatic Data Refresh
Data appending or rewriting option
Custom integrations are available
Combine different data sources into one
Supermetrics
Access to granular metrics and dimensions
Data preview and exploration
Data transformation and custom fields
Raw data, output in JSON or CSV
Compliance with international data protection standarts
Supermetrics vs Coupler.io: Data Connectors
Coupler.io
With Coupler.io, you can connect to 70+ different platforms and services such as Airtable, Trello, Pipedrive, Jira, HubSpot, and many more. With this data, you can create a custom reporting tool for your project. On the other hand, the functional versatility of Coupler.io allows you to utilise it for different analytical purposes and even use it as a backup solution.
Supermetrics
Supermetrics supports 100+ data sources, including popular platforms like Google Analytics, Facebook Ads, LinkedIn, and more. It offers pre-built connectors for different platforms, making it easier to set up data extraction and automation.
Supermetrics vs Coupler.io: Data Destinations
Coupler.io
Export data from your apps to popular destinations:
Google Looker Studio
Google Sheets
Excel
BigQuery
Tableau
Power BI
Supermetrics
With Supermetrics, you can move your data into the following destinations:
Google Looker Studio
Google Sheets
Excel
BigQuery
Amazon S3
Snowflake
Azure Synapse
Azure Storage
Amazon Redshift
Google Cloud Storage
Google AlloyDB
SFTP server
Tableau, Power BI, Qlik, and other BI tools, databases, or data warehouses that support JSON or CSV inputs (with Supermetrics API)
Supermetrics vs Coupler.io: Pricing
Coupler.io
Coupler.io has four standard pricing plans plus a fifth for custom offers. To understand which subscription plan works best for your needs, just go with a free 14-day trial.
Lite – from $19/mo
Starter – from $49/mo
Squad – from $99/mo
Business – from $249/mo
Enterprise – you will need to talk to their sales team
Supermetrics
Supermetrics has a free 14-day trial period and a pricing plan based on the destination, number of connectors, amount of data used, and the number of users.
If you start with one connector and want to add on additional connectors you will have to pay for it. It's challenging to choose pretty much.
This leaves you with quite a few variations on how to pick and mix the right license. For a simple setup, the pricing is straightforward. However, with more complex requirements, it'll be more complicated.
For example, the Essential plan for Supermetrics for Excel is $69 per month, billed annually. For this price, you get just 7 predetermined data sources and 5 accounts per data source, weekly automated refreshes, and a space for one user. Any additional data source will come at a price of $29/month. Thus, Supermetrics becomes expensive real quick.

With Supermetrics, you get fixed-fee pricing, so you always know what you'll pay and what the package includes.
Supermetrics vs Coupler.io: Rating
Coupler.io
G2.com: 4,9 of 5 (29 Reviews)
TrustRadius: – (0 Reviews and Ratings)
Capterra: 4,9 of 5 (33Reviews and Ratings)
TrustPilot: – (0 Reviews and Ratings)
Supermetrics
G2.com: 4,6 of 5 (598 Reviews)
TrustRadius: 8,9 of 10 (23 Reviews and Ratings)
Capterra: 4,4 of 5 (101 Reviews and Ratings)
TrustPilot: 2,3 of 5 (9 Reviews)
Summary
Choosing between Supermetrics and Coupler.io depends on your specific requirements and the platforms you need to integrate with. If you require a wider range of data sources and multiple destination options, Supermetrics may be a better fit. However, if your focus is on integrating data into Google Sheets and you primarily work with sources supported by Coupler.io, it might be a more suitable choice.
If, on the other hand, you need a complex ETL solution that's heavy on data transformation and offers an abundance of integrations, apps like Funnel.io, Adverity, Windsor.ai, Fivetran, Improvado, or StitchData can be the way to go.
Windsor.ai is an analytics and attribution platform that specializes in marketing data integration, analytics, and reporting. However, the place where Windsor.ai shines is marketing attribution which is the only reliable way to track the real-world performance of your marketing efforts.
Windsor.ai puts much stock in your customers' journey across all touchpoints leading to the final purchase. It involves collecting data from multiple sources, mapping out the marketing touchpoints, and tracking your customers' journey to generate more realistic and richer data.
The data allows you to optimize your resources and gives you a clear picture of when your investment in marketing activities is giving you the best return on investment.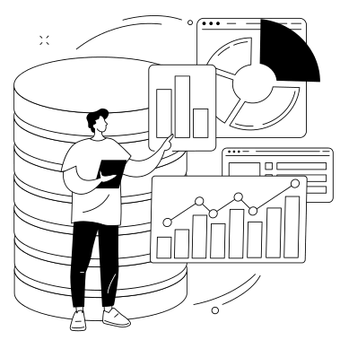 Try Windsor.ai today
Access all your data from your favorite sources in one place.
Get started for free with a 30 - day trial.
Start Free Trial
Read also:
Funnel.io vs. Supermetrics: A Comprehensive Comparison
Supermetrics vs. Fivetran: Complete Guide for 2023
Adverity vs Supermetrics: Which is Right for You in 2023?