Price-comparison sites like billiger.de, toppreise.ch and comparis.ch can be very profitable marketing channels. This is true especially in e-commerce, but also some other competitive industries. The billiger.de api is not necessarily required even though it helps with optimisations and automating the data-flows. The attribution modelling and measuring the marketing ROAS based on multi-touch attribution can be setup very easily.
To many of our clients it has come as a surprise how profitable these marketing channels can be. Some marketers have not really seen the marketing ROAS correctly attributed before based on data-driven attribution for these channels. Another category of surprises in performance can come from the affiliate sites though here the variance between the networks can be quite significant.
Combining multi-touch attribution with the revenue and cost data gives an advertiser the ROAS for all channels in one view.
Many of our clients have also started to drill deeper into the customer journeys. This way they can see where exactly in the customer journeys the different channels plays a role.
Billiger.de in the customer journey
The above example can be quite surprising for a sites typically seen as pure price-comparison sites. Channels like billiger.de work many times also as acquisition channels.
Sometimes it is not so easy to increase the volume on these profitable channels just by increasing the budget but instead one has to increase the product catalog or take some other measures to increase the sales in the most profitable way. The billiger.de api can help with automating these optimisations.
Data driven attribution then of course simplifies this customer journey analysis into one KPI that one can measure and optimise on. So it reduces the analysis paralysis somewhat, although its always good to be able to double-check all the numbers and individual customer journeys even down to keyword level.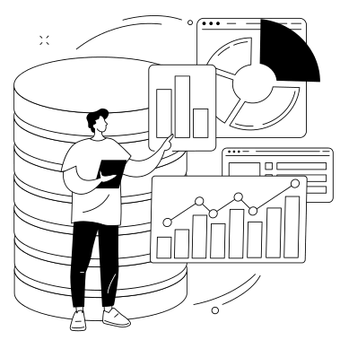 Try Windsor.ai today
Access all your data from your favorite sources in one place.
Get started for free with a 30 - day trial.
Start Free Trial