Easily Connect Your Shopify Data
Integrate Shopify metrics into your favorite data destinations with Windsor.ai in an easy-to-use format
About Shopify
Shopify is one of the most popular e-commerce platforms in the world used by more than 1.7 million businesses including some of the largest and fastest-growing retailers in the world to build an online store.
The company offers a wide variety of features and plugins, making it easy for businesses to customize their own e-commerce solution including payments, marketing, shipping, and customer engagement tools.
Shopify enables merchants to sell anywhere they want and centralizes all sales, customers, products, and business data.
How to export Shopify data?
Do you plan to connect and visualize your Shopify in data visualisation, data storage, data warehouse or BI tool?
Follow the Tutorial Below:
Step 1:
Register or log in if you already have an account.
You need to select Shopify as a Data Source and grant access to Windsor.ai.
And then you can click on "Shopify App Store". Than you paste your store URL in here:
Click on grant access and then your app will be installed. In case you are an agency or you have multiple stores, you can repeat that process as many time as you want.
Step 2:
Select the fields on the right to later use in your data source. For example, you can include metrics such as Cost per Click, Cost per Action or Total Spend.
Step 3:
Select a destination to get Shopify data into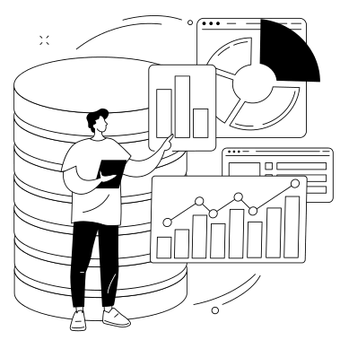 Try Windsor.ai today
Access all your data from your favorite sources in one place.
Get started for free with a 30 - day trial.
Start Free Trial
Data Destinations for Shopify
FAQ about Shopify integration via Windsor.ai
What is Shopify?
Millions of businesses in more than 175 nations are on the Shopify platform. These companies generate tons of data daily that they need to analyze for better decision-making.
Shopify is a complete eCommerce solution used by over 80% of merchants globally. The company offers a range of features to help merchants sell their goods and services directly through their stores.
There are almost 4 million stores currently online on Shopify today! One vital reason businesses choose Shopify over their competitors is that they can easily customize their storefronts to fit their brand identity. Plus, Shopify has a powerful API (application programming interface) that allows them to integrate its stores into other systems.
Connecting Shopify to BI tools is best for Shopify store owners or managers who want more profound insights into their store data. Once connected, you will gain valuable insight into your customer behavior and the performance of each page within your store. These insights will help improve your performance and give you an edge over your competitors.
Shopify offers a helpful analytics tracker that gives you insight into your store's performance. The key metrics show you how users interact with your e-commerce website.
They consist of the number of online store sessions, sales volume, customer retention rate, store conversions, the overall number of orders, and average order value.
If you manage a Shopify store, monitoring your sales metrics is essential to the success of your eCommerce business. Shopify constantly gathers lots of raw data, which you can find in the Analytics and Reports. However, Shopify sales reports and overview dashboards do not offer much for data analysis.
Shopify stores generate a lot of data, such as sales, marketing, shipping, payment processing, etc. However, Shopify has limited data analysis features compared to what business intelligence tools like Tableau can offer. In addition, the eCommerce platform does not provide flexible options for data export. You'll also find sales, customers, behavior, acquisition, finances, and marketing reports.
How much does it cost to integrate Shopify with Windsor.ai?
Pricing for Shopify can vary depending on your use case and data volume. Windsor.ai offers transparent, volume-based event pricing. Check Windsor.ai's pricing.
Why do people choose Windsor.ai to integrate Shopify data?
Windsor does the heavy lifting of getting the data in the right place and mapping the attribution and then providing you access to the data through a bunch of different BI tools or their own platform.
The set-up is very easy and the amount of value you can get out of the data is immense.
Robust multi-attribution calculation out of the box.
You can customize the dashboard to suit your analytic needs
Extract All Your Marketing Data from Shopify
See the value and return on every marketing touchpoint
Providing 70+ marketing data streams, we make sure that all the data we integrate is fresh and accessible by marketers, whenever they want.

Spend less time on manual data loading and spreadsheets. Focus on delighting your customers.
Similar connectors to Shopify