Connect Shopify to Power BI: Build an Integration in Minutes
Table of content
Ways to set up a Shopify to Power BI integration
The best way to connect Shopify with Power BI will depend on how you intend to use the data and how experienced you are with visualization tools such as Microsoft Power BI. You can either use a third-party application or import your Shopify data to an Excel workbook before plugging it into Power BI.
Shopify API lets you connect with many external apps, including Power BI. A Shopify to Power BI integration has many benefits you can enjoy with the help of third-party tools. These tools allow you to export data from your store to Microsoft's tool quickly.
The setup is simple, but each tool offers unique functionalities, and it would be best to check out their pages before choosing a tool to use. You may have to pay a fee to use these tools, but most offer a free trial.
Another way to set up a Shopify to Power BI integration is to import your Shopify data to an Excel workbook before plugging it into Power BI. While this method consumes more time, it offers the following benefits:
It enables you to analyze the raw data in Excel

: you can quickly find trends that are not available in your Shopify dashboard, look up which products have sold, and stay up-to-date on the latest sales.
You can get data from other apps into a workbook and jointly import it into Power BI:

 such apps include QuickBooks, Pipedrive, Airtable, Hubspot, and many more.
A Shopify Power BI integration is ideal for visualization and analytics of data from multiple sources. It makes data export easier as you can create many data sources to export your data.
This integration also widens your data landscape when you merge your data with other data sources.
Connecting Shopify to Power BI also provides more convenience in terms of functionality. You can easily explore key data like inventory, customers, and orders and use filters to choose the required data.
What's more? You can get data promptly by scheduling automated refresh.
Power BI provides informative dashboards, enabling you to visualize and create reports with your store data. This feature makes data analytics seamless, improving your efficiency and profitability.
How to connect Shopify to Power BI in 2023
Step 1: Start by creating a free Windsor.ai account.
Step 2: Click on Shopify App Store and add the app to your store on Shopify
Then it should appear as in the image below
Step 3: Select the fields
Step 4: Select power bi as destination and copy the API URL. In Power bi, you can get data from the web by copying the url.
Then in Power bi, go to Get data -> From the web and paste the API URL there.
You're all set, just wait for your data to load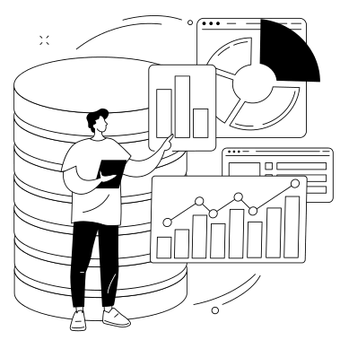 Try Windsor.ai today
Access all your data from your favorite sources in one place.
Get started for free with a 30 - day trial.
Start Free Trial
Another way to connect Shopify to Power BI
Step 1: Navigate to the Destination settings and choose Microsoft Excel for the Shopify to Excel connection.
Windsor.ai also enables many different Shopify integrations with Google Sheets. It allows you to export Shopify to Power BI.
Step 2: Create an Excel workbook and ensure that it is sitting in your
OneDrive. Link your Microsoft account with Windsor.ai by clicking on the Connect button.
Step 3: Log in to your account and approve the connection. Once done, click on Accept and return to Windsor.ai. 
Step 4: Choose the workbook you created and a sheet.
You'll need to schedule the data refreshes. You can have the data refreshed daily or as often as every 15 minutes.
Once done, click on the Save and Run button and launch the importer. Be patient as the launch could take a while to complete.
Step 5: Once done, click on the View Results button to access your Excel workbook with the latest import.
Now, you need to duplicate your importer to fetch two other entities. Navigate to the importer list and click on the three dots menu beside the one you set up. Choose to Copy.
Go to the Source settings and replace the data entity with Orders or Products with line items.
You'll also need to update the worksheet to allow the new data to import into a separate sheet. You can do this in the Destination settings.
Once done, click on Save, run the importer, and repeat this procedure for the last entity. There's no need to pull the Orders entity because all available data will come with the Orders with line items import.
Now, you'll need to add an Excel workbook to Microsoft Power BI. The Shopify data is now in Excel, and it is time to add the dataset to a report in Power BI.
You may be unable to do this with the web version of Power BI as Google Sheets to Power BI. Your best bet when importing Excel data to Power BI will be Power BI Desktop. Here are the steps to follow:
Open Power BI and click on the Import data from Excel button on the home screen. You may also click on the Excel Workbook icon on the Home ribbon.
Go through your One Drive and locate the Excel file with the Shopify data.
It's crucial that the Excel file stays in the OneDrive folder for regular syncs with related files in OneDrive storage. Once you import the new data from Shopify, your local Excel file and Power BI charts will be updated.
Go to the Navigator window and mark the worksheets to load the data to Power BI. Once done, click on Load, and your Shopify data will be ready for use in Power BI.
You'll now enjoy the benefits of Power BI, including data visualization and analytics.
How to analyze your Shopify data in Power BI
You can start by selecting fields from your dataset and the desired visualization.
Once you finish selecting fields, a table will be created containing your data. The table is customizable, and you can change its field formatting, style, appearance, and many other elements. Here's what it may look like:
The option to filter the data you want displaying on the table is also available. You can also apply certain conditions in the filter section. For example, you may choose to display only orders above $100.
If you want to visualize this data, there are various ways to go about it, such as pie charts. Navigate to the Visualizations section, click on the respective icon, and your data will appear as a pie chart.
The possibilities are endless with the data at your disposal when using Microsoft Power BI. You have numerous features and functions for analytics and reporting, allowing you to create excellent charts for your business.
Connect Shopify to Power BI for your e-commerce store using Power BI Connector (a Shopify app)
Once you install the app, you'll need to set it up and import the data you want to analyze. Once your Shopify Power BI integration is complete, you'll have endless features and functions for analytics and reporting.
Running a successful e-commerce business requires dealing with tons of information. There are many things to do, and you need multiple data sources to make the best decisions. A Shopify to Power BI connection is an excellent solution.
Read on to see how to better your business analytics with a Shopify Power BI integration.
Introduction to Shopify Data Analysis to drive more sales
Shopify provides a dashboard under Analytics where you can view your data for free. The dashboard contains information about total sales, average order value, conversion rate, traffic sources, and more. You'll also find sales, customers, behavior, acquisition, finances, and marketing reports.
Shopify allows you to create custom reports. Stores selling exclusively on Shopify will get reports covering all their data. With Shopify's analytics and reports, you'll have insights into your store's recent activity and visitors.
It creates the means to analyze your online store's speed and transactions. Shopify allows everyone to access key financial reports and the Analytics page. A Live View feature enables online store owners to gain insights into their business and drive more sales.
You can even access more reports with the Basic Shopify plan or higher. Upgrading to a different plan gives you additional reports starting from the first time you used Shopify.
Here are the available Shopify plans:
Best for new e-commerce businesses with occasional in-person sales
Best for growing businesses selling online or in-store
Advanced 

($299 per month)
Best for scaling businesses that require advanced reporting.
Store owners can handle most of their reporting and analysis needs on the dashboard. However, you can manipulate and view your data differently by exporting the data to a spreadsheet program, using a third-party app, or setting up third-party analytics offerings.
Power BI and its capabilities to analyze in-depth Shopify data
Power BI Shopify integration is possible thanks to the Power BI Connector app. It enables the export of key e-commerce data from a Shopify store to Microsoft Power BI for further analytics.
With the Power BI Connector app, you can:
Visualize important Shopify store data to Power BI and convert raw data into an understandable format
Merge your store data with other key data sources
Schedule automated refresh to update your data to a particular time and date
Create convenient dashboards to track your orders, inventory, prices, and customers
Rest assured that your store data is safe (the app does not collect customer data).
Power BI Connector is handy for Shopify store managers and owners looking to extract and analyze e-commerce store data to make them up-to-date.
It also helps with customer offers, pricing, making corrections in assortment, etc. The Power BI Connector app is easy to use as it requires no special skills or additional competence to get started.
You'll be able to create URL connections easily with the app, even as a first-time user. Power BI Connector encourages better decision-making as it provides actual and detailed information to base your strategies on.
Thanks to its transparent reporting, you can quickly measure the KPIs and boost your margin and profit.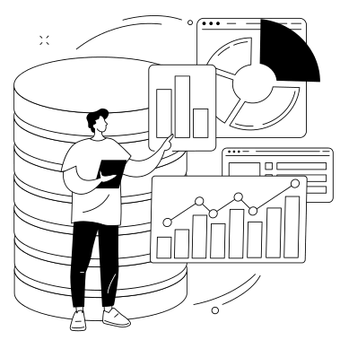 Try Windsor.ai today
Access all your data from your favorite sources in one place.
Get started for free with a 30 - day trial.
Start Free Trial
Conclusion
Analyzing your e-commerce data helps you make more informed business decisions to drive sales. It's easy when you have the right tools. With Power BI Connector, you can connect Shopify to Power BI, visualize the data and build interactive reports and dashboards.
A Shopify Power BI integration is a simple process, and most store owners choose Looker Studio. It has a simplistic interface and offers a seamless connection with many other Google services.
Once you connect your Shopify account to Power BI, you'll have access to many features and functions to better analyze and build your business.
Windsor.ai enables marketers to connect all their data to tools like Looker Studio, Google Sheets, and Power BI. This integration helps you to make accurate decisions and significantly increase your ROI. You'll save a lot of time through automation.
FAQ: Shopify Power BI Integration
Can you connect Shopify to Power BI?
Power BI Connector for Shopify is a Power BI Shopify integration app enabling easy Shopify data export to Microsoft Power BI for further visualization and data analysis.
How to connect Shopify to Microsoft Power BI?
Connecting Shopify to Microsoft Power BI requires a few steps. Firstly, you must install the Power BI Connector for Shopify and create a Data Source.
The next step is to prepare data for the integration process. You'll need to input a data source name and description, select the preferred option and set up a start time.
Once done, click on Save to apply changes. You'll see the progress displayed in the Status column. Please wait for it to finish, and then click on Connect.
Once the data appears, choose the tables you need and click on Load.
Easy and safe Power BI + Shopify integration with Windsor.ai
See the value and return on every marketing touchpoint
Providing 50+ marketing data streams, we make sure that all the data we integrate is fresh and accessible by marketeers, whenever they want.

Spend less time on manual data loading and spreadsheets. Focus on delighting your customers.