Connect Amazon MWS to Excel with Windsor.ai
About Amazon MWS
Amazon Marketplace Web Service (Amazon MWS) – an offering for Amazon Seller Central users – is an integrated web service API that helps Amazon sellers to programmatically exchange data on listings, orders, payments, reports, and more. Data integration with Amazon enables high levels of selling automation, which can help sellers grow their business. By using Amazon MWS, sellers can increase selling efficiency, reduce labor requirements, and improve response time to customers.
About Excel
Excel, developed by Microsoft, provides spreadsheet functionality for business users. It's most commonly used features include calculations, pivot tables, charts and it's programming language called Visual Basic.
First Step:
You need to select Amazon MWS as a Data Source and Grant Access to Windsor.ai.
Second Step:
In this case Select Excel As A Data Destination
Third step:
Create a new Excel Spreadsheet

Fourth Step:
Head to the Data tab and click on From Web
In the URL box paste the link as shown below:
Fifth Step:
Click on Load
If you would like to explore other templates and integrations, please visit our template gallery.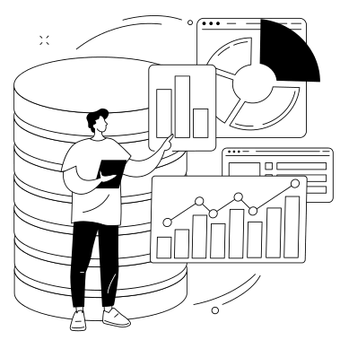 Try Windsor.ai today
Access all your data from your favorite sources in one place.
Get started for free with a 30 - day trial.
Start Free Trial
You should also read:
Connect Amazon MWS and Excel in only a few clicks with Windsor.ai
See the value and return on every marketing touchpoint
Providing 50+ marketing data streams, we make sure that all the data we integrate is fresh and accessible by marketeers, whenever they want.

Spend less time on manual data loading and spreadsheets. Focus on delighting your customers.
Start a free trial today.
Integrate all your data and measure what matters.