Both Power My Analytics and Supermetrics are tools that can help enhance analytics capabilities by integrating and automating data processes.
Which is best for your business in 2023? Let us get started.
Table of content
Power My Analytics Overview
Power My Analytics is the only solution that enables businesses to automate marketing reports with one click. Power My Analytics is designed for everyone in your organization with an intuitive, robust interface that lets you dive into data on the fly.
Digital marketing agencies can use Power My Analytics to save hours of work through report-automation thus enabling faster decision making while promoting better communication between teams.
Power My Analytics does not direct-connect to APIs.  Instead, it stores data in our servers (the same Google servers used by Google Analytics, Looker Studio and other Google products) so that the data is available at all times. When Snapchat or Tik Tok's API's go down – ower My Analytics is still up. Supermetrics does not store your data, so your queries take longer to process due to the need to connect to the APIs and sometimes you will not get data due to API downtime or latency.
Supermetrics Overview
Supermetrics is a popular data integration and analytics tool that allows users to extract data from various marketing platforms, advertising platforms, social media platforms, and other sources. It provides a seamless way to consolidate data from different sources into familiar analytics and reporting platforms.
Supermetrics enables users to pull data from multiple sources into their preferred analytics or reporting tool. It offers a user-friendly interface to set up data connections, select specific metrics and dimensions, apply filters, and schedule data refreshing.
Supermetrics offers integration capabilities with data warehousing solutions and business intelligence platforms. This allows users to centralize and unify their data from multiple sources, create data models, perform advanced analytics, and gain deeper insights into their business performance.
Power My Analytics vs. Supermetrics: Features
Power My Analytics
Easily integrate with the best tools for data visualization, analytics, databases and spreadsheets
Automatically warehouse and backfill data for fast loading reports and API outage protection
Avoid custom development costs
Save time by eliminating manual data collection
Supermetrics
Access to granular metrics and dimensions
Data transformation and custom fields
Compliance with international data protection standarts
Data preview and exploration
Power My Analytics vs. Supermetrics: Data Connectors
Power My Analytics
It offers native  integrations to more than 40 data sources as of July 2023. Power My Analytics supports integration with a wide range of marketing platforms, covering social media, SEO, PPC advertising, email marketing, and web analytics.
Supermetrics
Supermetrics offers data source connectors for over 100 different marketing platforms. It provides a comprehensive range of integrations, making it suitable for data collection from diverse sources.
Power My Analytics vs. Supermetrics: Data Destinations
Power My Analytics
Power My Analytics can integrate data to:
Google Looker Studio
Google Sheets
Excel
BigQuery
Google Analytics
Supermetrics
With Supermetrics, you can move your data into the following destinations:
Google Looker Studio
Google Sheets
Excel
BigQuery
Amazon S3
Snowflake
Azure Synapse
Azure Storage
Amazon Redshift
Google Cloud Storage
Google AlloyDB
SFTP server
Tableau, Power BI, Qlik, and other BI tools, databases, or data warehouses that support JSON or CSV inputs (with Supermetrics API)
Power My Analytics vs. Supermetrics: Pricing
Power My Analytics
Free Version: No
Free trial: 14-day free trial (no credit card required to get started)
The number of users that can be added varies from plan to plan.
Power My Analytics offers different pricing plans, including:
Single – from $14.95/mo
Business – from $39.95/mo
Pro – from $99.95/mo
Enterprise – from $295/mo
Addons
Admins (add additional admins to your hub): $4.95ea per month
Business Locations (add additional locations for Google Business Profile: price varies by plan): $025 -0.95ea per month
Supermetrics
Supermetrics has a free 14-day trial period and a pricing plan based on the destination, number of connectors, amount of data used, and the number of users.
If you start with one connector and want to add on additional connectors you will have to pay for it. It's challenging to choose pretty much.
This leaves you with quite a few variations on how to pick and mix the right license. For a simple setup, the pricing is straightforward. However, with more complex requirements, it'll be more complicated.
For example, the Essential plan for Supermetrics for Excel is $69 per month, billed annually. For this price, you get just 7 predetermined data sources and 5 accounts per data source, weekly automated refreshes, and a space for one user. Any additional data source will come at a price of $29/month. Thus, Supermetrics becomes expensive real quick.

Another problem with the pricing of Supermetrics is that, even if you only want to use just a few of its features, you still have to pay the full price.
They have many variations of the product you can buy. It gives you the flexibility to choose what to pay for, but it also can be hard and expensive to get everything you need.
The number of users depends on the plan purchased by the user.
Power My Analytics vs Supermetrics: Rating
Power My Analytics
G2.com: 4,6 of 5 (63 Reviews)
TrustRadius: – (0 Reviews and Ratings)
Capterra: 4,7 of 5 (141 Reviews and Ratings)
TrustPilot: 4,8 of 5 (316 Reviews)
Supermetrics
G2.com: 4,6 of 5 (596 Reviews)
TrustRadius: 8,9 of 10 (23 Reviews and Ratings)
Capterra: 4,4 of 5 (100 Reviews and Ratings)
TrustPilot: 2,3 of 5 (9 Reviews)
Power My Analytics vs Supermetrics: Support
Power My Analytics
Email/Help Desk
FAQs/Forum
Chat
Knowledge Base
Phone Support
Supermetrics
FAQs/Forum
Email/Help Desk
Knowledge Base
Chat
Summary
Ultimately, the choice between Power My Analytics and Supermetrics depends on your specific requirements and preferences. Both Power My Analytics and Supermetrics do not offer bad data detection features and custom connectors.
Supermetrics does offer more but Power My Analytics offers a similar experience for a cheaper price.
Windsor.ai is an analytics and attribution platform that specializes in marketing data integration, analytics, and reporting. However, the place where Windsor.ai shines is marketing attribution which is the only reliable way to track the real-world performance of your marketing efforts.
Windsor.ai puts much stock in your customers' journey across all touchpoints leading to the final purchase. It involves collecting data from multiple sources, mapping out the marketing touchpoints, and tracking your customers' journey to generate more realistic and richer data.
The data allows you to optimize your resources and gives you a clear picture of when your investment in marketing activities is giving you the best return on investment.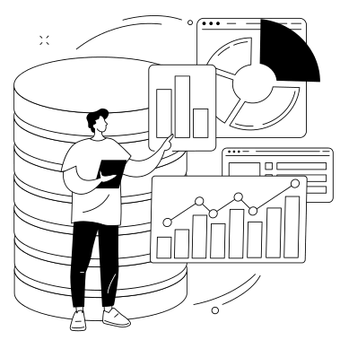 Try Windsor.ai today
Access all your data from your favorite sources in one place.
Get started for free with a 30 - day trial.
Start Free Trial
Read also:
Funnel.io vs. Supermetrics: A Comprehensive Comparison
Supermetrics vs. Fivetran: Complete Guide for 2023
Adverity vs Supermetrics: Which is Right for You in 2023?