Adverity and Supermetrics are both data integration and analytics platforms that help businesses collect, transform, and analyze their marketing and advertising data. While they share similar goals, there are differences between the two platforms in terms of their features, capabilities, and target audiences.
Which is best for your business? Let's check it out.
Table of content
Adverity Overview
Adverity is a data integration and data visualisation software.
Adverity supports advanced analytics features, such as data modeling, forecasting, and predictive analytics. Users can derive insights and make data-driven decisions.
The platform offers a variety of visualization options to create interactive dashboards, reports, and charts. Users can explore and analyze their data visually.
Adverity enables the creation of automated reports with customizable templates. Reports can be scheduled and shared with stakeholders.
Supermetrics Overview
Supermetrics is an ETL tool that retrieves data from all your marketing and advertising sources. You can save the data in your data warehouse, a spreadsheet or directly visualize it in your BI tools.
Supermetrics allows users to transform and manipulate data within the reporting tool. Users can apply filters, calculations, and formulas to their data.
The platform seamlessly integrates with reporting tools like Google Sheets, Excel, and Google Data Studio, enabling users to build custom reports and dashboards.
Supermetrics provides automation features to schedule data refreshes and report updates. Users can automate data retrieval and reporting processes.
Supermetrics offers features to track and analyze advertising costs, helping businesses optimize their marketing spend and ROI.
Adverity vs. Supermetrics: Ideal For?
Adverity is well-suited for businesses that require a robust data integration and analytics solution, especially when dealing with complex data ecosystems and multiple data sources. It is ideal for:
Enterprise-level organizations: Adverity is designed to handle large-scale data integration and analytics needs, making it a suitable choice for enterprises with extensive marketing data from various sources.
Data-driven marketing teams: Adverity empowers marketing teams to centralize and harmonize their data, providing a unified view of marketing performance. It enables data-driven decision-making, advanced analytics, and forecasting.
Agencies and marketing service providers: Adverity's comprehensive features, including data transformation, visualization, and automated reporting, make it an excellent choice for agencies and service providers that manage multiple client accounts and need to deliver in-depth analytics and reporting.
Data analysts and data scientists: Adverity's advanced analytics capabilities, such as data modeling and predictive analytics, are beneficial for analysts and data scientists who want to explore and derive insights from marketing data.
Supermetrics, on the other hand, is geared towards simplifying data collection and integration for reporting purposes. It is best suited for:
Small to medium-sized businesses: Supermetrics provides an accessible and user-friendly solution for SMBs that need to collect data from various marketing platforms and consolidate it into popular reporting tools like Google Sheets and Excel.
Marketers and analysts using reporting tools: Supermetrics seamlessly integrates with popular reporting tools like Google Sheets, Excel, and Google Data Studio. It is ideal for marketers and analysts who want to leverage their existing reporting workflows and tools.
Performance marketers: Supermetrics offers features focused on tracking and optimizing advertising costs, making it valuable for performance marketers who want to monitor their marketing spend and ROI across different platforms.
Freelancers and independent professionals: Supermetrics' ease of use and cost-effective pricing structure make it attractive for freelancers and independent professionals who need a reliable and efficient solution for data integration and reporting.
Adverity vs. Supermetrics: Features
Adverity 
Adverity has three pillars to it's offerings:
Integration of data sources
Integration of data warehouses (or data destinations as they call it)
Visualisation of data in third party platforms
ROI Tracking
Data Collection
Campaign Stickiness
Multichannel Tracking
Customer Insights
Multi-User Access
Campaign Insights
Reports and Dashboards
From the reviews online it looks like they focus on providing dashboards together with their ETL tools. However, on the website it looks like the focus is shifting towards a pure ETL provider.
We see that they have many integrations which they make available in a data warehouse which then can be visualized in the business intelligence tool of choice.
Supermetrics
In contrast to the other tools listed here Supermetrics treats each connector as an own product.
Supermetrics positions the Looker Studio, Google Sheets and Microsoft Excel most prominently. The more technical products like the API, Google BigQuery Integration and the costs uploader are in the second row.
There is not too much information about the product itself. What is clear is that there are lots of templates to get the potential user started right away.
Adverity vs. Supermetrics: Data Source Connectors
Adverity 
It offers native  integrations to more than 600 sources as of July 2023. Adverity supports data integration from multiple sources such as advertising platforms, social media, CRM systems, and more. It offers pre-built connectors and APIs to fetch data from these sources.
Supermetrics
Supermetrics offers data source connectors for over 100 different marketing platforms. Supermetrics offers a wide range of pre-built connectors to extract data from popular advertising platforms, social media platforms, web analytics tools, and more.
Adverity vs. Supermetrics: Pricing
Both platforms don't currently offer any freemium pricing models.
Adverity 
Adverity offers different pricing plans, including:
Standart – €500/mo
Professional – €2000/mo
Custom – you will need to talk to their sales team
Adverity doesn't offer a free trial. They only offer custom pricing models. The only way to know more about their tool is to book a demo.
Supermetrics
Supermetrics has a free 14-day trial period and a pricing plan based on the destination, number of connectors, amount of data used, and the number of users.
If you start with one connector and want to add on additional connectors you will have to pay for it. It's challenging to choose pretty much.
This leaves you with quite a few variations on how to pick and mix the right license. For a simple setup, the pricing is straightforward. However, with more complex requirements, it'll be more complicated.
For example, the Essential plan for Supermetrics for Excel is $69 per month, billed annually. For this price, you get just 7 predetermined data sources and 5 accounts per data source, weekly automated refreshes, and a space for one user. Any additional data source will come at a price of $29/month. Thus, Supermetrics becomes expensive real quick.

Another problem with the pricing of Supermetrics is that, even if you only want to use just a few of its features, you still have to pay the full price.
They have many variations of the product you can buy. It gives you the flexibility to choose what to pay for, but it also can be hard and expensive to get everything you need.
Adverity vs Supermetrics: Rating
Adverity
Adverity has a 4.4 star score based on 203 reviews on G2.com.
TrustRadius: 8,8 of 10 (5 Reviews and Ratings)
Capterra: 4,5 of 5 (25 Reviews and Ratings)
TrustPilot: – (0 Reviews)
Supermetrics
Supermetrics ranks at 4.5 out of 5 stars on G2 based on 596 reviews and the majority of their clients are happy. It appears to do the work rather well. Some fo their clients have a few critical points:
The customer support is difficult to get hold of;
The pricing is complex too;
The initial setup is complex and complicated to set up;
TrustRadius: 8,9 of 10 (23 Reviews and Ratings)
Capterra: 4,4 of 5 (100 Reviews and Ratings)
TrustPilot: 2,3 of 5 (9 Reviews)
Adverity vs Supermetrics: Support & Training
Adverity
Email/Help Desk
FAQs/Forum
Live Chat
Knowledge Base
Phone Support
24/7 Live Support
Live Online
Documentation
Supermetrics
FAQs/Forum
Email/Help Desk
Knowledge Base
Live Chat
Documentation
In Person
Summary
Generally, while both Adverity and Supermetrics offer data integration and analytics capabilities, Adverity is a more comprehensive platform that focuses on data integration, transformation, visualization, and advanced analytics. Supermetrics, on the other hand, is primarily designed for data collection and integration into popular reporting tools, with a strong emphasis on advertising cost optimization. The choice between the two would depend on the specific needs, data sources, and analysis requirements of your business.
Windsor.ai can offer ETL functionality at par with Adverity or Supermetrics. However, the place where Windsor.ai shines is marketing attribution which is the only reliable way to track the real-world performance of your marketing efforts.
Windsor.ai puts much stock in your customers' journey across all touchpoints leading to the final purchase. It involves collecting data from multiple sources, mapping out the marketing touchpoints, and tracking your customers' journey to generate more realistic and richer data.
The data allows you to optimize your resources and gives you a clear picture of when your investment in marketing activities is giving you the best return on investment.
Another reason why you should consider Windsor.ai is the ease of use, and you don't have to sink in many technical resources to get your system up and running with Windsor.ai.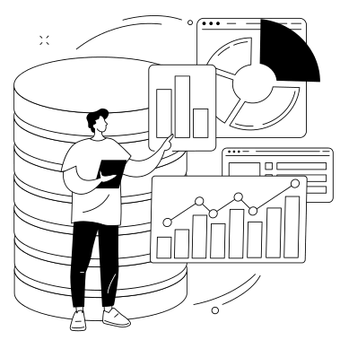 Try Windsor.ai today
Access all your data from your favorite sources in one place.
Get started for free with a 30 - day trial.
Start Free Trial
Read also:
Funnel.io vs. Supermetrics: A Comprehensive Comparison
Supermetrics vs. Fivetran: Complete Guide for 2023
Stitch vs Supermetrics: Which is Right for You in 2023?
Supermetrics vs. Whatagraph Comparison
Supermetrics vs. Coupler.io: Overview and Comparison