What's the best Supermetrics alternative?
Data drives businesses. But to get the best out of your data, you need effective tools for pulling your marketing data from different sources, extracting insights from the data, and loading it onto your reporting platforms.
However, given the many limitations of Supermetrics, people are now asking whether there are reliable Supermetrics alternatives.
In this article, we'll examine the top 10 Supermetrics competitors in the market to show you why they are reliable Supermetrics alternatives.
Table of content
Why Look for a Supermetrics Alternative?
There are several reasons why someone might consider looking for an alternative to Supermetrics:
The customer support is difficult to get hold of
The initial setup is complex and complicated to set up
Just recently there likewise have actually been testimonials from earlier customers which are dissatisfied with the brand-new pricing (evidently it was raised).
Supermetrics supports a relatively low number of data sources compared to some of its competitors.
While Supermetrics provides a good level of data granularity, there are other tools like Windsor.ai that offer even more metrics and dimensions.
Supermetrics primarily focuses on extract and load functionalities. Transformations, data cleaning, and avoiding duplications or errors may require manual intervention or the use of additional tools.
Working with data pulled by Supermetrics involves a significant amount of querying and manual processes.
Customers have reported issues with messy data and encountering a large number of bugs while working with Supermetrics.
Best Supermetrics Alternatives in 2023
Below you'll find 10 Supermetrics alternatives. Some of them provide more flexibility with data, make data more actionable, or provide alternative pricing and integrations.
So let's dive deeper into each of them.
1. Windsor.ai
Getting marketing tools running is never the hardest part. Integrating these tools and extracting insights is where the real difficulties can be. Windsor.ai makes all those pieces come together.
Features
Windsor.ai is more than an ETL tool. It provides attribution modeling functionality. It means you can blend your marketing data and assign the right credits to the channels that bring conversions.
You probably used a basic version of attribution modeling in Google Analytics before. It works for many cases, but with Google Analytics, attribution becomes harder with the number of channels and volumes growing.
If you have complex customer journeys with multiple channels within, attribution is something you should look into.
Feature summary:
ETL (Extract – Transform – Load) functionality;

Attribution modeling;

Cross-platform data blending;

Customer journey visualization;

Dashboards;

Email and live chat support.
Pricing
Windsor has flat competitive pricing. It offers a lot of data sources and has an open API to integrate with the tools you need.
You have multi-touch attribution available in each plan. What you have to pay for with Windsor.ai is the reporting date range.
Windsor.ai offers a 30-days free trial and a free plan for the ETL functionality.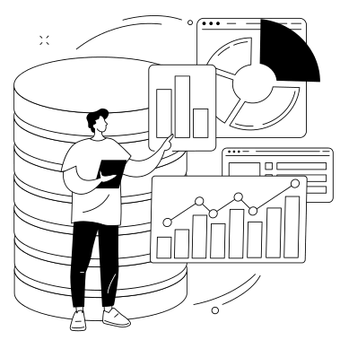 Try Windsor.ai today
Access all your data from your favorite sources in one place.
Get started for free with a 30 - day trial.
Start Free Trial
However, some of the famous brands are already on their client list.
Windsor.ai vs. Supermetrics
Windsor.ai is useful if you have 2+ marketing channels, a relatively complex customer journey, and a monthly ad spend of more than $15K.
Compared to Supermetrics, Windsor gives an understanding of the customer journey, attributes value to your marketing touchpoints, and helps to optimize ROAS.
Supermetrics may have a broader range of integrations and destinations, while Windsor.ai focuses on AI-driven insights and cross-channel attribution. The choice between the two would depend on your specific requirements, preferred integrations, pricing, and the level of AI-driven insights you seek.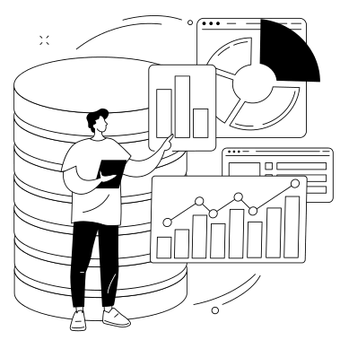 Try Windsor.ai today
Access all your data from your favorite sources in one place.
Get started for free with a 30 - day trial.
Start Free Trial
2. Funnel.io

Funnel.io offers an ETL functionality with 500+ sources you can pull your data from, data normalization, and integration with some popular reporting tools, like Looker Studio or Tableau.
Features
It provides an ETL functionality, which they call CTF (Collect-Transform-Feed) instead. 
The transformation part means that Funnel cleans up, maps out, and groups your data before loading it to a reporting tool or data warehouse.
Feature summary:
ETL (Extract – Transform – Load) functionality;

Cross-platform data blending;

Dashboards;

Live chat support & Help center articles.
Pricing
Funnel.io and Supermetrics provide similar functionality. But unlike Supermetrics, Funnel has a much clearer pricing model. At the same time, they charge based on your ad spend, which is not always the case.
Funnel.io offers all its features for every pricing plan. So only your ad spend defines how much you'll pay.
Funnel.io offers different pricing plans, including:
Essentials – €360/mo
Plus – €1000/mo
Enterpriseo – €2200/mo
Funnel.io vs. Supermetrics
These two tools offer similar ETL functionality. Funnel currently has in-product dashboards and advantage of integrating with 500+ sources, which can be a savior if you work with rare channels.
Funnel can be a better choice if:
You work with marketing channels only Funnel.io integrates with;

You need to pull your data into multiple destinations;

You'll benefit from unlimited seats and ad accounts;
Which is often a case for agencies or large organizations.
If you work with common marketing channels and pull your data to one particular destination, Supermetrics can offer you better pricing for this, regardless of your ad spend.
3. Fivetran

Fivetran is indeed a popular data integration tool known for its automated and zero-maintenance data pipeline. It simplifies the process of replicating data from various sources into a centralized warehouse, making it easier for analysts to analyze and gain insights from their data.
Features
Zero-maintenance pipeline: Fivetran's unique selling point is its zero-maintenance pipeline. This means that once set up, it requires minimal ongoing development or management efforts. This can save significant time and resources compared to traditional ETL (Extract, Transform, Load) processes that often require ongoing maintenance.
Data consolidation: Fivetran consolidates data from various applications and databases into a single location, typically a data warehouse. By centralizing the data, analysts can easily access and analyze it to gain deeper insights into their business operations.
Extensive data source integrations: Fivetran offers a substantial number of data source integrations, allowing users to connect and replicate data from a wide range of applications, databases, and platforms. This flexibility enables organizations to bring together data from diverse sources for comprehensive analysis.
Targeted for SQL, Snowflake, and Big Data users: Fivetran is designed to work well with SQL-based databases, Snowflake (a cloud-based data warehouse), and Big Data query users. It provides seamless integration and synchronization with these systems, making it easier for users who are already familiar with SQL and related technologies.
Pricing
Fivetran offers different pricing plans, including Free, Starter, Standard, and Enterprise. The exact details of these plans and their associated costs can be obtained directly from Fivetran's website or by contacting their sales team.
Fivetran's pricing model is based on the number of rows inserted, updated, or deleted within a given month. This means that the cost of using Fivetran depends on the volume of data processed. If you are syncing data from high-volume sources like Google Search or Google Ads, the pricing can increase rapidly, potentially impacting your marketing budget.
Due to the row-based pricing model, it can be challenging to accurately forecast the costs associated with using Fivetran. As data volumes fluctuate, the pricing may vary, making it harder to estimate and plan for the marketing budget.
Fivetran vs. Supermetrics
Ultimately, the choice between Fivetran and Supermetrics depends on your specific data integration needs. If you require broad data source compatibility, automation, and a focus on large-scale data integration, Fivetran may be a better fit. If your primary focus is on marketing platforms and you prefer a tool with some built-in data transformation capabilities, Supermetrics might be more suitable.
Fivetran stands out with its zero-maintenance pipeline, which requires minimal ongoing development or management efforts. This can save time and resources compared to traditional ETL processes. Supermetrics, on the other hand, requires users to manually set up and manage data extraction and transformation processes.
4. Power My Analytics

Power My Analytics is a reporting automation tool that focuses on simplifying the connection of dashboards, reports, and sheets by providing trustworthy connections to data sources and KPIs.
Features
Ready-to-use solution: Power My Analytics provides a ready-to-use solution, reducing the need for bespoke development. This can save users money by avoiding the costs associated with building custom data integration solutions.
Streamlined data collection: Power My Analytics aims to eliminate time-consuming logins and manual data collection by providing reliable connections to data sources and KPIs. By automating these processes, it saves users time and effort in gathering and updating data for reporting purposes.
Data warehousing: Power My Analytics includes data warehousing by default. Data warehousing allows for data storage, management, and analysis in a central repository. This extra layer of stability can be beneficial for users who require data warehousing capabilities as part of their reporting and analysis processes.
Pricing
Single from $14,95/mo
Business from $39,95/mo
Pro from $99,95/mo
Enterprise from $295/mo
Power My Analytics vs. Supermetrics
When considering Power My Analytics or Supermetrics, it is important to assess your specific reporting and data integration requirements. Factors such as data sources and destinations, data warehousing needs, automation capabilities, and pricing should be considered to determine which tool aligns better with your organization's needs and goals. It may be helpful to explore the features, integrations, and pricing of both tools and potentially try out demos or free trials to make an informed decision.
5. Porter

PorterMetrics is a data integration tool that specializes in providing Google Looker Studio data connectors, specifically for social media and advertising data.
Features
Google Looker Studio integration: PorterMetrics focuses on providing data connectors specifically for Google Looker Studio, allowing users to connect and integrate social media and advertising data into their Looker Studio environment. This can be beneficial for organizations that heavily rely on Looker Studio for their data analytics and reporting needs. If you require connectivity to a broader range of data sources beyond social media and advertising platforms, you may need to consider other tools that offer more extensive integrations.
Data-rich templates: PorterMetrics offers data-rich templates to its customers, providing pre-built dashboards and reports that can be customized and tailored to specific business requirements. These templates can save time and effort in setting up data visualizations and reporting structures.
Customer service: PorterMetrics is known for providing excellent customer service. Having reliable and responsive support can be valuable when facing technical issues or needing assistance with data integration and analysis.
Pricing
Solo from $14,99/mo
Teams from $39,99/mo
Agencies from $99,99/mo
PorterMetrics vs. Supermetrics
PorterMetrics is a Supermetrics alternative with lower prices, better customer service, and more ease of use. Supermetrics still comes with greater advantages such as way more integrations and destinations.
6. Improvado

Improvado is another direct competitor to Supermetrics and Funnel.io. They give a promise of getting all your marketing data in one place within minutes. And with no developers' help.
The setup process is indeed clear and fast. But that's not the only thing Improvado offers. So let's dig into features.
Features
Improvado emphasizes the ETL functionality and making it easy to pull the data into a reporting tool or a data warehouse.
With currently about 180 integrations, you'll most likely find what you need. For rare cases, there's always Funnel.io to take a look.
Beside ETL functionality, Improvado offers internal dashboards and attribution modeling solutions.
Worth mentioning that Improvado also provides white-labeled dashboards, which may be an essential thing for agencies.
Feature Summary:
Multi-touch attribution modeling;

ETL (Extract – Transform – Load) functionality;

Cross-platform data blending;

Dashboards;

24/7 live chat and phone support.
Pricing
Improvado only offers custom pricing, which is gated by the sales call. It is a common practice for enterprise companies but might be a red flag for smaller businesses.
Improvado vs. Supermetrics
Improvado goes more advanced in terms of features, adding attribution modeling and dashboards to their offering. But with high pricing, it might not be an option for smaller businesses.
So if you're a small or mid-size business, Supermetrics offers better pricing for the ETL functionality. And in case you need attribution modeling for a reasonable price, Windsor.ai can be a place for you to go.
7. Rockerbox
Rockerbox is different from others on this list. From the Extract-Transform-Load chain, they offer the first two steps only. Instead of the "L" part, they have an "A," which stands for "Attribute."
So, Rockerbox is an attribution modeling tool for enterprise companies. Not an ETL tool. But it fits here nicely in case you have a problem that attribution solves better than ETL like improving your ROAS.
Features
Well, there's not much to add. Rockerbox is pretty clear on what they offer.
Feature Summary:
Multi-touch attribution modeling;

Data extraction and transformation;

Cross-platform data blending;

Customer journey visualization;

TV Ads performance;

Dashboards;

Live chat support.
Pricing
Doesn't openly share its pricing, so you need to contact the team to get a custom plan.
Supermetrics vs. Rockerbox
These two are different solutions. If you need to visualize and present your data, it's more likely Supermetrics will fit your needs. But if you want to optimize marketing ROI, attribution modeling is what does the job better.
So Rockerbox might be a good fit if you have the goal of improving ROI, multiple channels or high volume, and a budget for the solution.
8. Stitch

Stitch is an advanced ETL solution that is flexible and secure. They have an open-source code, which makes it possible to integrate with tools even if they're out of their list. Plus, they offer GDPR and HIPAA compliance. It may be vital for enterprises to make a choice, especially for healthcare.
Features
The list seems to be full of features. But those are actually details of ETL functionality, which clearly shows the complexity of the solution.
Features as Stitch shows:
Extensibility

Orchestration

Security & Compliance

Performance & Reliability

Embedding

Transformation & Quality
To simplify, they pull the data from the sources you use into the data warehouse or a reporting tool you need. They just do it securely and give you advanced control over your data.
Features Summary:
ETL (Extract – Transform – Load) functionality

Cross-platform data blending

Email & Forum support
Pricing
Stich pricing depends on how many data rows you have. For up to 5 million data rows/mo, they have a free plan. Bot-only "free" data sources are available in the free plan. You can see the integrations here: https://www.stitchdata.com/integrations/sources/.
For more than 5 million rows, pricing starts from $100/mo.
It depends on the data sources you need and the amount of data you have.
If you have up to 5 sources that are on Stitch's integration list, you can go for a free plan with Stitch. However, with a vast amount of data, Supermetrics can offer a better price for you.
If you need a secure and agile platform, all the credits go here for Stitch.
9. Coupler.io
Coupler.io is a data automation and analytics platform. It is designed to simplify the process of collecting and organizing data for analysis and reporting purposes within the familiar interface of Google Sheets.
Features
The list seems to be full of features. But those are actually details of ETL functionality, which clearly shows the complexity of the solution.
More frequent data refreshing
Preview and transform
Easily export and combine data from the apps you use
Pricing
Lite – from $19/mo
Starter – from $49/mo
Squad – from $99/mo
Business – from $249/mo
Enterprise – you will need to talk to their sales team
To understand which subscription plan works best for your needs, just go with a free 14-day trial
Coupler.io is specifically designed to work with Google Sheets, allowing users to import data directly into spreadsheets.
Supermetrics is a data integration tool that connects with multiple marketing platforms and pulls data into Google Sheets, Excel, and other reporting tools.
10. Whatagraph
Whatagraph is a marketing analytics and reporting tool that allows users to create visual and interactive reports based on data from various marketing platforms. It simplifies the process of gathering data from different sources and transforms it into easy-to-understand visualizations, making it a valuable tool for marketers and agencies.
Features
The list seems to be full of features. But those are actually details of ETL functionality, which clearly shows the complexity of the solution.
More frequent data refreshing
Preview and transform
Combine different data sources into one
A dedicated account manager for each Whatagraph customer
Pricing
Professional – $223/mo
Premium – $335/mo
Custom – you will need to talk to their sales team
However, there is a free seven-day trial available to test out Whatagraph and see if it fits your needs.
New: Move marketing data to BigQuery – $89 per transfer, per month, billed quarterly.
Whatagraph is focused on providing a platform for visual marketing reporting with various data sources and customization options.
Supermetrics, on the other hand, concentrates on extracting data from different marketing platforms and loading it into spreadsheets for further analysis or integration with reporting tools.
Supermetrics Overview
Supermetrics is an ETL (Extract-Transform-Load) tool that pulls data from your marketing sources into one of the destinations like Looker Studio. They don't offer many data source integrations but do have a stack of the most popular marketing tools.
The tool supports 16 popular data destinations like Tableau, Power BI, Excel, Looker Studio, Snowflake, BigQuery, and others.
Supermetrics features
Supermetrics frame different products for data destinations instead of listing features.
From their website product section, it's clear that they have Google Sheets and Looker Studio as their top destinations.
And a few less popular ones accompanying those two.
But here they don't say much about the functionality either. So to simplify, Supermentrics pulls data from your marketing sources into the destinations from the images above. It can also be other destinations with the use of Supermetrics API.
Feature summary:
ETL (Extract – Transform – Load) functionality;

Cross-platform data blending;

Actionable dashboard, built from an operator perspective

;

Compatible with BI tools

;

Email & Forum support.
Supermetrics Pricing
Supermetrics pricing is tricky. Or flexible.
It's hard to decide really. Users must contact the Supermetrics Sales team to get pricing information for certain platforms where pricing is not listed.
The price for Supermetrics depends on the final destination, the number of data sources, the number of accounts per data source, and the users.
For example, the Essential plan for Supermetrics for Excel is $69 per month, billed annually. For this price, you get just 7 predetermined data sources and 5 accounts per data source, weekly automated refreshes, and a space for one user. Any additional data source will come at a price of $29/month. Thus, Supermetrics becomes expensive real quick.
Another problem with the pricing of Supermetrics is that, even if you only want to use just a few of its features, you still have to pay the full price.
They have many variations of the product you can buy. It gives you the flexibility to choose what to pay for, but it also can be hard and expensive to get everything you need.
Supermetrics also offers a 14-day free trial, but you need to choose your destination first.
Supermetrics integrations
Supermetrics helps businesses integrate data from more than 100 data sources with a range of reporting and analytics tools.
Most connectors supported by Supermetrics fall into one of the following categories: Paid advertising, Web analytics, Mobile & app analytics, Social media, Sales, Ecommerce platforms,  Email automation, and SEO tools.
Even though Supermetrics offers a lower number of data connectors compared to its competitors, the platform allows relatively high data granularity.
In addition, Supermetrics is constantly developing new data integrations. Users can even submit a request for a new connector or check the roadmap to see if the connector they're looking for is already under development.  
Which Supermetrics alternative are you choosing?
There are tons of data integration solutions. And while it was easy to find 8 competitors of Supermetrics, each of them serves its purpose and can be a gem for a specific case.
We can only provide different aspects to consider as you determine the best fit for your needs. In case you have a complex buyer journey and need to match the CRM data together with the analytics data, Funnel.io and Improvado are probably not the best choices. In case you would like to get started without talking to a salesperson, your choice would be Supermetrics, Windsor.ai or Fivetran.
Some of the tools have vital features for enterprises, while a mid-size business won't pay for them.
With some tools, you pay more for the integrations, with others – for the amount of data you send. Some of the tools provide the attribution modeling you might be looking for.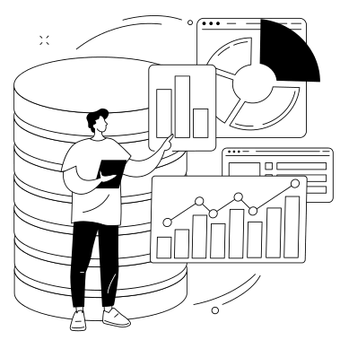 Try Windsor.ai today
Access all your data from your favorite sources in one place.
Get started for free with a 30 - day trial.
Start Free Trial
FAQ:
Is Supermetrics worth the cost?
Absolutely yes, if you're large organization a marketing agency or marketing agency. It's not cost-efficient if you run a small business or work freelance.
Ultimately, the decision on whether Supermetrics is worth the cost for your business depends on factors such as the size of your organization, the complexity of your data integration needs, and your budget constraints.
What is the equivalent of Supermetrics?
If you're looking for alternatives or equivalents to Supermetrics, keep in mind that the landscape of marketing and analytics tools is continuously evolving.
Windsor.ai specializes in data aggregation and transformation for marketing purposes, allowing you to pull data from different marketing platforms and send it to destinations like Google BigQuery, Looker Studio, Snowflake and more.
Who is Supermetrics for?
Supermetrics is used by a wide range of professionals and businesses across different industries. Here are some common users of Supermetrics:
Marketing Professionals: Supermetrics is popular among marketing professionals who need to gather data from various marketing platforms, such as GA4, Facebook Ads, Google Ads, Snapchat Ads, LinkedIn, and more. It helps them streamline data collection and reporting, saving time and effort.
Digital Marketing Agencies: Supermetrics is frequently used by digital marketing agencies to gather data from multiple clients' advertising and analytics platforms. It allows agencies to consolidate and analyze data in a unified manner, create reports, and provide insights to their clients.
Business Analysts: Business analysts often utilize Supermetrics to collect data from different sources, such as CRM systems, web analytics tools, and advertising platforms, to perform in-depth analysis and generate reports. Supermetrics simplifies the data gathering process for them.
E-commerce Businesses: Supermetrics is valuable for e-commerce businesses that operate on platforms like Shopify, WooCommerce, or Magento. It enables them to track sales, traffic, and conversion data, helping them optimize their marketing efforts and make data-driven decisions.
Data Analysts and Data Scientists: Data analysts and data scientists can leverage Supermetrics to extract data from various sources and integrate it into their data analysis workflows. It allows them to combine data from multiple platforms and perform advanced analytics and modeling.
Reporting Professionals: Supermetrics simplifies the reporting process for professionals who need to create regular and customized reports for their organizations or clients. It automates data retrieval and report generation, saving time and improving efficiency.
It's worth noting that while Supermetrics is widely used, the specific user base can vary depending on the organization's size, industry, and data requirements.
Is there a free alternative to Supermetrics?
Unfortunately, a completely free add-on that works like Supermetrics — doesn't exist yet. If you want one that's free, you'll have to DIY it via Google Apps Script.
Unfortunately, there is not yet a completely free addon that works like Supermetrics. You're going to have to use the Google Apps script if you wanna get your hands on one without paying.
Apps Script is a scripting platform that allows you to automate tasks within various Google services, including Google Sheets. By utilizing Google Apps Script, you can build your own custom data extraction and integration solution similar to Supermetrics. However, this would require coding skills or assistance from someone who can develop the solution for you.