Porter Metrics is an excellent choice for beginners, particularly marketers and agencies seeking a user-friendly solution with basic analytics and reporting capabilities.
However, as your data requirements expand, you may find that Porter Metrics may not fully meet your growing data and analytics demands.
In this article:
What is Porter Metrics?
Porter Metrics focuses on report automation, specifically tailored for Small and Medium-sized Businesses (SMBs). One of its key features is the ability for users to connect their everyday applications to reporting tools like Google Data Studio and Google Sheets. This integration facilitates the visualization of data in a streamlined manner.
Porter Metrics emphasizes simplicity in the data reporting process, making it accessible for users without advanced coding skills. Additionally, it aims to offer its services at a reasonable and fair price point.
Porter Metrics Key Features
Porter Metrics simplifies data integration by eliminating the need for coding skills.
The platform provides a wide range of data visualization options, including charts, tables, maps, and funnels. These tools enhance your understanding of the data.
Porter Metrics enables users to create customized reports tailored to their specific data needs. These reports are interactive and can be easily shared with others.
You can automate report delivery based on your preferred schedule, whether it's daily, weekly, or monthly.
Connect your Porter Metrics account seamlessly with your CRM or email marketing platform for streamlined data management.
Porter Metrics offers live chat support with prompt responses and valuable suggestions.
Porter Metrics Data Sources
Let's start to discuss Porter Metrics data sources. The connectors available on Porter Metrics are categorized into PPC, Social Media, E-Commerce, CRM, and Google.
PPC:
Facebook Ads
TikTok Ads
LinkedIn Ads
Twitter Ads
Social Media:
Facebook Insights
LinkedIn Pages
Instagram Insights
Twitter Analytics
E-Commerce:
Shopify
WooCommerce
Amazon Seller Central
CRM:
Hubspot
Mailchimp
Klaviyo
Active Campaign
Google:
Google Business Profile (Google My Business)
Google Analytics 4
Porter Metrics Pricing
You have the flexibility to pay based on the number of accounts you connect to Google Sheets or Looker Studio. The main difference between the plans is the number of accounts you make. The Solo plan lets you use only one an account, while the Teams plan allows for up to 5 accounts. The Agencies plan supports up to 20 accounts. The Agencies Pro plan supports up to 40 accounts.
Free trial: 14-day free trial
Solo plan: $12.49/mo, $149.9 billed yearly
Teams plan: $33.33/mo, $399.9 billed yearly
Agencies plan: $83.33/mo, $999.9 billed yearly
Agencies PRO plan: $150/mo, $1800 billed yearly
All plans offer unlimited user access. This pricing model can be advantageous for users (digital marketing professionals or businesses with specific reporting requirements) who may have varying needs in terms of data sources and accounts, allowing for a more tailored and cost-effective approach to utilizing the tool.
Porter Metrics Rating
At the moment, Porter Metrics does not have as many reviews as other more well-known Business Intelligence platforms.
G2.com: 4,4 of 5 (28 Reviews)
Capterra: 4,5 of 5 (6 Reviews and Ratings)
Porter Metrics Support
Porter Metrcis provides multiple ways for contacting their support team: calls, chat and email. They also have a dedicated team available to assist with setup, migration, or report replication at no extra cost.
Additionally, personalized training on Google Data Studio is available.
Pros and Cons of Porter Metrics
Advantages:
100+ Looker Studio and Google Sheets templates you can use immediately
Porter Metrics stands out as the most user-friendly platform among various reporting tools
The ability to generate cross-channel marketing reports is crucial for a comprehensive view of campaigns.
Pay only for the accounts you use
If you prefer to analyze data without delving into complex coding, this tool provides an ideal solution for seamlessly connecting your apps to reporting platforms
Disadvantages:
It has the lowest number of data connectors.
Porter Metrics does not provide free plan as a Windsor.ai or Funnel.io.
Top 7 Porter Metrics Alternatives
Advantages of using Windsor.ai
Side-by-side product overview: Porter vs Windsor.ai
| | Windsor.ai | Portermetrics |
| --- | --- | --- |
| Free trial |  Yes |  Yes |
| Data Source Integrations | 76 | 18 |
| G2 review score average (1 to 5 stars) | 4.8 | 4.4 |
| All connectors available on all pricing tiers | Yes | Yes |
| Paid plans starting from | $19/month | $12.49/month |
| Free forever plan | Yes | N0 |
| Unlimited users on all plans |  Yes | Yes |
| Use of all destinations with all plans | Yes | No |
| SOC2 Type 2 compliant | Yes | No |
| Single sign on/MFA | Yes | No |
| Looker Studio connectors | 66 | 31 |
| Power BI and Tableau connectors | Yes | No |
| Google Sheets plugin | Yes | Yes |
| Excel integration | Yes | No |
| API access | Yes | No |
| Pricing not based on row counts | Yes | No |
| BigQuery data transfers | Yes | No |
| PostgreSQL data transfers | Yes | No |
| MySQL data transfers | Yes | No |
| Snowflake data transfers | Yes | No |
| Amazon S3 data transfers | Yes | No |
| Azure SQL/Blob Storage data transfers | Yes | No |
Windsor.ai analyzes the customer journey to gather relevant and accurate data. One of the platform's most prominent features is its number of integrations with different software and services.
The platform also allows businesses to have a birds-eye-view of their marketing investments and find the best or worst performing channels.  
However, the place where Windsor.ai shines is marketing attribution which is the only reliable way to track the real-world performance of your marketing efforts.
Integrations with data visualization platforms like Looker Studio, Power BI, Big Query, SnowFlake, PostgreSQL, MySQL, Google Sheets, Excel, Azure MS SQL, Tableau, Python, Amazon S3, Azure Blob Storage, etc.

Easy monitoring of all channels

Forever Free Plan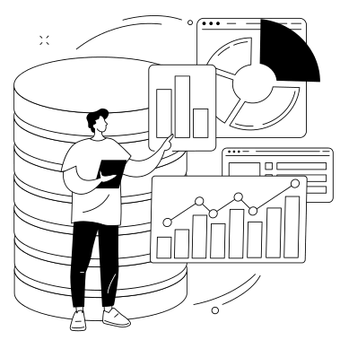 Try Windsor.ai today
Access all your data from your favorite sources in one place.
Get started for free with a 30 - day trial.
Start Free Trial
FAQ
Is Porter Metrics for Free?
Yes, you can avail a free trial of Porter Metrics for a duration of 14 days. Afterward, you can consider opting for one of their paid plans if it meets your requirements.
Who is Porter Metrics Recommended For?
Porter Metrics is highly recommended for businesses of various sizes, digital data experts, and marketing agencies. This software seamlessly integrates with your data sources, enabling the collection of consumer data and the generation of insightful reports. These resources empower you to analyze your marketing endeavors and make informed decisions for your business.
Does Porter Metrics have an referral program?
Yes, you can find information about their referral program here.
Where is 
Porter Metrics

's headquarters?

Porter Metrics is based in Manizales, Caldas, Colombia.

Read also:

Funnel.io vs. Supermetrics: A Comprehensive Comparison

Supermetrics vs. Fivetran: Complete Guide for 2023

Adverity vs Supermetrics: Which is Right for You in 2023?

Supermetrics vs. Whatagraph Comparison

Power My Analytics vs Supermetrics Comparison

Supermetrics vs. Coupler.io: Overview and Comparison

Stitch vs Supermetrics: Ultimate Comparison 2023

Best Stitch Alternatives & Competitors

Fivetran vs. Stitch Comparison