Introduction
ETL tools like Stitch Data can help you sort, reformat, filter, and aggregate large volumes of raw data from multiple sources. However, due to its various limitations, businesses often search for Stitch alternatives that fit into their workflow.
Unfortunately, finding the right ETL solution can be a nightmare as the market is overflowing with options. There are ETL solutions for every possible use case, making the decision very difficult. To make matters easy for you, we have compiled a list of some of the best Stitch alternatives you can rely on to turn your data into business intelligence.  
The Stitch alternatives we recommend in the following sections are handpicked to be flexible enough to support businesses operating in multiple industries. But before we can see those alternatives, let's understand what Stitch does for your business.
Table of content
Introduction to Stitch
Stitch is one of the most popular 
cloud-based ETL services
. It allows you to extract data from various sources and move it to data destinations like SalesForce and 
Looker Studio
 to be replicated into a data warehouse.
In essence, Stitch allows you to rapidly transfer the data between analysts and the relevant team members. It is a helpful tool for making the data reporting as straightforward as possible in a unified dashboard.
Stitch ETL is an excellent tool for optimizing marketing performance, KPI delivery, and formulating the overall sales strategy.
The Stitch platform offers integrations with over 130 data sources, including Google Analytics, Facebook Ads, and LinkedIn Ads, to name a few.
Stitch offers some good features, including easy-to-generate reports, stitch integrations, and a friendly GUI. However, some of the drawbacks can be difficult to overlook. Some of the most problematic issues with Stitch ETL include:
 

 Learning curve

: It might take a bit of training to get used to the platforms and the tools it has to offer
Difficulty in navigating

: It can get difficult to navigate through the list of inventories, especially if you have big data
Inefficient dashboard

: A lack of a specified dashboard can also be a turn-off for some users
Customer support

: Delays in customer support can be annoying and, at times, frustrating

Stitch pricing

: The platform has volume-based pricing, and you pay based on how much data you ingest. However, advanced and Premium Stitch pricing with customizations can add up quickly.
Due to these shortcomings, you might want to explore Stitch alternatives with the features you want.
Stitch alternatives
If Stitch ETL is not working for your business, you have several options worth trying. Here are some of the best Stitch alternatives with great features to make sense of your data.
1. Windsor.ai
Windsor.ai, founded in 2017, is one of the most popular Stitch alternatives that can help make your data manageable and actionable. The AI-powered software allows you to assess performance across multiple channels.
Windsor.ai analyzes the customer journey to gather relevant and accurate data. One of the platform's most prominent features is its number of integrations with different software and services.
Windsor.ai can help your business craft an efficient data-driven marketing strategy by managing marketing performance and making the most of search keywords.
The platform also allows businesses to have a birds-eye-view of their marketing investments and find the best or worst performing channels.  
Wondsor.ai includes a budget and term optimizer tool with multi-touch attribution. It is a great advertisement, campaign management, and channel marketing tool. You can also use the tool to optimize social media and display ads.
You can try Windsor.ai for free with limited features, but if you want to unleash the full power of the tool, monthly subscriptions are available starting from $19 for a basic plan $99 for a standard plan, and $499 for a professional plan.
Pros:
Cons:
The data preparation tool is not included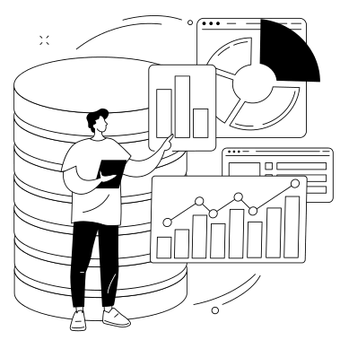 Try Windsor.ai today
Access all your data from your favorite sources in one place.
Get started for free with a 30 - day trial.
Start Free Trial
2. Integrate.io
Integrate.io is one of the cloud-based ETL Stitch alternatives that offer great flexibility. The platform also guarantees regulatory compliance with most industries, which is a bonus.
The platform was launched in early 2022 when four ETP platforms, FlyData, Xplenty, Dreamfactory, and Intermix.io, were merged. The tool lets the engineers and analysts deploy custom data transformations within minutes based on multiple data sources.
One of the platform's best features is the added data security and protection from security breaches.
Integrate.io is an excellent option if you are looking for scalable, case-specific marketing and sales solutions. However, it lacks integration with some of the most popular business intelligence platforms.
The pricing is based on the number of connectors you use, irrespective of the number of users or data volume. The yearly plan includes their priority customer service.
Pros:
Easy to navigate interface

Useful dashboard

Inbuilt reporting tool and expression editor

140+ data sources

Advanced encryption with HIPPA, GDPR, and CCPA compliance
Cons:
Error messages are not descriptive, leading to confusion

Incremental data transfer can be a challenge

No nested API compatibility
3. Fivetran
Fivetran can be one of the better Stitch alternatives if you are more interested in ELT than ETL data integration.
While the tool has limited data transformation capabilities, it makes it up by prioritizing a strong connection between your various databases.  
One of the best features of the services is a zero-configuration, zero-maintenance pipeline that delivers data to cloud warehouses of your choice.
The company was established in 2012 to address the real-world needs of data analysts and engineers in various industries.
The tech that Fivertan uses promises automated deployment with standardized cloud pipelines that require zero maintenance.
Fivetran is a great Stitch alternative if you want a fully automated tool that does not require coding.
On the other hand, the pricing plan of the platform is quite complicated, and it is behind a sales call. They employ a volume-based price structure that can make budgeting very difficult. As your data volume increases, so does the cost.
Pros:
No-coding interface

Easy monitoring across different sources

It offers a more granular analysis of the data

150+ data connectors
Cons:
Errors and issues can be 

challenging 

to resolve without contacting support

Batch size configuration for search queries is not possible

Users report occasional bugs and delays
4. Dataddo
If flexibility in your ETL platform is what you are after, then Dataddo can be one of the great Stitch alternatives. The software makes it easy for your analytics team to create automated data pipelines.  
The onboarding process for Dataddo is quite simple as well. The tool integrates easily with your existing data stack, and there is no need for a custom software solution, which is a huge advantage for smaller businesses.
The platform is also relatively easy to set up and use. The user interface is intuitive and prioritizes data integration.
Another feature that makes Dataddo quite attractive among other Stitch alternatives is fully managed API changes that let you set your pipelines once and run them automatically, saving time and resources.
Although Dataddo provides several connectors by default, it gives any connector your choice within ten days of request. The company also offers top-class security and is GDPR and SOC2 compliant.
Dataddo provides two plans – Standard and Business. While the standard plan is $35 per source per month, the Business plan structure is available upon request.
Pros:
Deployment is fast and simple

 

It offers a great deal of flexibility

GDPR, SOC2, and ISO 27001 compliant

No need for custom software; it plugs into your existing data stack
Cons:
Data sources need constant maintenance

Error reporting can be very vague at times  
5. Improvado
Automated dashboards and reports are the key features that make Improvado one of the better Stitch alternatives. You can either view the data in the Improvado dashboard or extract it, download it and export it to a data warehouse of your choice to visualize.
The software dashboard is highly customizable and allows you to measure and compare the performance of the various ad channels and campaigns.
The platform also allows the analysts to track the customers' conversion paths. The software will enable you to view cross-channel attributes like post-click and post-view conversions making the customer acquisition data more meaningful.
The software also allows a great deal of integration with various sources, including Facebook and Google ads, MailChimp, and Shopify. You can also integrate multiple data warehouses such as Google, MySQL, and BigQuery.
Unfortunately, Improvado does not provide any free trials, and their monthly subscription model can be a bit on the expensive side for small businesses. Besides, each price plan is behind a sales call, making it difficult to estimate the actual cost.
Pros:
300+ data sources

Automated cross-channel normalization

HIPPA compliant

Dedicated customer support team  
Cons:
Data preparation and transformation functionality is limited at best  

The pricing can be a bit more transparent
6. Hevo Data
Hevo data is a Stitch alternative that helps streamline and automate your data collection and streamline the data flow. The no-code platform allows organizations time with ten times faster reporting and analytics.
One of the most significant advantages of Hevo Data is the support for 150+ integrations to SaaS applications, SDKs, and streaming services.
Hevo has a presence in over 45 countries and helps more than 1000 companies. Hevo is a fast-growing ETL company that is worth a try if you are looking for a powerful tool to replace Stitch Data.
Pros:
150+ integrations

Easy atomization

No-coding required

Easy to navigate dashboard
Cons:
Chat response can be slow at times

API connection options are limited at best
7. Panoply
One of the most compelling features of Panoply that makes it a worthy Stitch alternative is a series of pre-built SQL schema. The platform is also compatible with several business intelligence platforms, which is a huge plus.
Panoply also has some of the best performance monitoring tools, making it one of the most intuitive Stitch alternatives. It also allows you to offload data when you need it.  
If you are looking for a managed ETL service that lets you fully automate your data collection and analysis, then Panoply can be a great option.
Pros:
100+ data sources available

AI-driven atomization

Easy schema modeling

Unlimited data modeling
Cons:
Organizing folders can be cumbersome if you don't plan ahead.
8. Informatica PowerCenter
If speed is your priority, then Informatica PowerCenter can be a great Stitch alternative. It is one of the fastest data integration and replication tools, and the no-coding interface makes it a great choice for businesses with limited resources.  
PowerCenter also gives you a choice to use either the ETL or ELT approach. It is one of the best tools if you need more granular control over your data.
The multi-cloud data integration allows you to streamline your integration process, whether working on-premise or in the cloud.
Pros:
Great security features

Meta-data-driven AI engine

Easy scalability

Good customer support
Cons:
Initial configuration and deployment can take a lot of time
9. Megalytic
Megalytic is a great option if you rely primarily on Looker Studio. The platform offers great integration with Google services like analytics and ads.  
Compared to Stitch Data, Megalytic is a simple, easy-to-use ETL tool. We also like the customizable dashboard offered by Megalytic.  
Pros:
One-click reports

Good data visualization options

Scheduled reporting

White-labeled reports  
Cons:
The features are limited compared to other Stitch alternatives
10. DataSlayer  
DataSlayer helps you bring data from various sources, making it one of the genuine Stitch alternatives. It allows you to connect to multiple data sources.  
With DataSlayer, you can automate your PPC reports using Excel. The data query set up in Google Sheets is straightforward. You don't need to export the data to spreadsheets and connect the Google Sheets directly to the Goole Looker Studio.
Pros:
PPC reporting and automatization

Add-on for Google Sheets

Good customer support  
Cons:
It can be buggy at times.
Why is Windsor.ai the best Stitch alternative?
As your company grows, it can get challenging to track all the data and make sense of it to improve your sales strategy. Finding and consolidating the right data to help you refine your marketing and advertising strategy to stay competitive and grow your business is essential.
Multi-touch marketing attribution
Windsor.ai can offer ETL functionality at par with Stitch Data. However, the place where Windsor.ai shines is marketing attribution which is the only reliable way to track the real-world performance of your marketing efforts.
Windsor.ai puts much stock in your customers' journey across all touchpoints leading to the final purchase. It involves collecting data from multiple sources, mapping out the marketing touchpoints, and tracking your customers' journey to generate more realistic and richer data.
The data allows you to optimize your resources and gives you a clear picture of when your investment in marketing activities is giving you the best return on investment.
Plenty of integrations
With Windsor.ai, you can easily connect all your data sources with the marketing attribution software. You can stream the data to any existing data warehouse as well.
Windsor.ai offers 50+ native connectors, including Looker Studio, PowerBI, and Tableau.
Rather than spending your valuable time on data integration, Windsor.ai allows you to focus on the insights and improve your marketing performance.
Additional built-in tools
The Google ad optimization and keyword optimization tools bundled in Windsor.ai are some additional functions that make it the most compelling among other Stitch alternatives.
Another reason why you should consider Windsor.ai is the ease of use, and you don't have to sink in many technical resources to get your system up and running with Windsor.ai.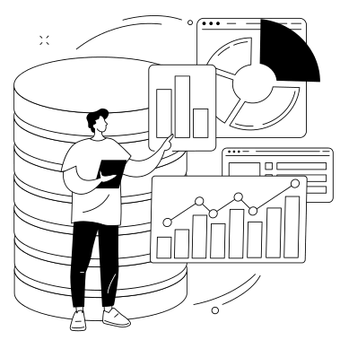 Try Windsor.ai today
Access all your data from your favorite sources in one place.
Get started for free with a 30 - day trial.
Start Free Trial
FAQs
What is Stitch Data?
Stitch Data is a cloud-based ETL service that helps to move your data from 130+ sources into a data warehouse. You can track and control your data pipeline to get fast answers without requiring your team to code.
What are some Stitch Data alternatives?
If Stitch does not fit into your workflow, there are several stitch alternatives you can try. Some of the most popular and feature-rich options include Windsor.ai, Integrate.io, and Fivetran.  
Why is  Windsor.ai one of the best Stitch Data competitors?
Multitouch market attribution that helps you track the real-world performance of your marketing campaign makes Windsor.ai one of the best Stitch competitors.
To conclude
While Stitch is still a popular ETL tool, Stitch alternatives are gaining popularity. With Windsor.ai's advanced marketing attribution software, you can use all the pertinent data when and where you need it. The various connectors and APIs make data consumption and visualization easy.
Windsor.ai helps you optimize your potential customer's journey across all the touchpoints and improve the ROI on various marketing channels.
Register today to check out the best Stitch alternative that can help you optimize and consolidate your marketing efforts.