Fivetran and Stitch are both popular data integration platforms that help businesses connect and synchronize data from various sources into a central data warehouse.
Using a number of different platforms makes it easy for your valuable marketing data to get siloed off. One hand won't know what the other hand is doing. In fact, most CIOs say that data silos are their biggest blocker to their company becoming data-driven.
One simple solution to this problem is merging the huge pile of data streams into one "data lake" where it can be easily organized, transformed and analyzed. You can achieve this optimizing with an Extract, Transform, and Load (ETL) tool! Fivetran vs Stitch Data, two of our competitors, both strive hard to get the job done. However, here at Windsor.ai, you'll find a more comprehensive and easy-to-handle data integration system!
Let's take a look.

What is FiveTran?
Fivetran is a highly comprehensive ETL tool which is used by some of the best practices around the globe. Fivetran allows efficient collection of customer data from related applications, websites and servers, which is called Segment. The data collected is then transferred to other tools for analytics, marketing and warehousing purposes.
The data collected by Segment can be extracted from various other tools like Mailchimp, Zendesk, Salesforce, Hubspot, Google Analytics, Adwords etc. within minutes. The Segment pipeline leads the extracted data into Redshift or other data warehouses to bump up the user's analytics dashboard.
To augment the Segment data, Fivetran provides comprehensive analysis by completely integrating the pipeline for different databases, cloud services and business intelligence tools.    
In three easy steps, Fivetran pushes data towards productive analysis and maximizes the scope for fetching better insights into data that is spread across various systems.
Fivetran Pricing
Fivetran pricing features a row-based price model. Essentially, this means that usage determines the price you pay.
Fivetran Rating
Fivetran has a solid 4 rating based on 350 reviews on G2. Of course, there are a few complaints about the pricing, but in general, people are satisfied with Fivetran.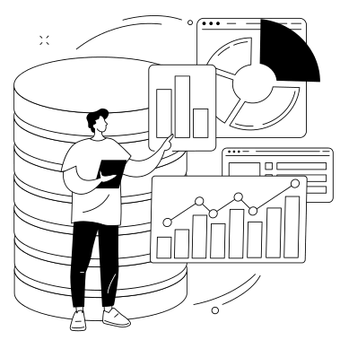 Try Windsor.ai today
Access all your data from your favorite sources in one place.
Get started for free with a 30 - day trial.
Start Free Trial
What is Stitch Data?
Stitch data is a more detailed and complex version of ETL that offers a better insight into the data analytics. It stores all the user data in user's warehouse within minutes without API maintenance, cron jobs, scripting or JSON wrangling. This helps users in focusing their efforts towards building dashboards and finding insights, rather than worrying about API creation. Stitch Data makes quick connections between first-party data sources like MongoDB and MySQL and SaaS tools like Zendesk and Salesforce.    
Stitch Pricing
Stitch offers a transparent and straightforward pricing model based on the volume of data processed. This can be advantageous for businesses that want to have more control over their costs and pay based on their specific data integration needs.
Stitch Rating
On G2, Stitch has a 4.5/5 rating based on 67 public reviews. It is a robust ETL solution, and people don't complain about it.
Fivetran Vs Stich – Basic Points of Difference
The basic difference between the two is the availability of options for data extraction, warehousing and loading.
Fivetran stores data from Cloud Apps like Salesforce, Mailchimp, Zendesk, Stripe, JIRA, GitHub, Google's Analytics, 360 Suite, Adwords, Cloud Storage, Amazon's CloudFront, Kinesis Firehouse, S3, and many more. In comparison to that, Stitch Data is more suitable for developers and has fewer options.
Similarly for driving analytics, Fivetran has more options like Redshift, PostgreSQL, Snowflake, BigQuery, SQL Server, Azure, and Panoply. Stitch Data does not support SQL Server and Azure.
Here's a comparison of Fivetran and Stitch:
Ease of Use
Both Fivetran and Stitch provide user-friendly interfaces for setting up data integrations.
Fivetran
However, Fivetran is often praised for its simplicity and ease of use. It offers a guided setup process and automated data schema creation, making it accessible for users with varying technical expertise.
Stitch
Stitch also offers a straightforward setup but may require more manual configuration in some cases.
Data Source Support
Fivetran and Stitch support a wide range of data sources, including databases, cloud applications, analytics platforms, and more.
Fivetran
Fivetran boasts a larger number of native connectors (more than 150), enabling seamless integration with popular data sources.
Stitch
Stitch has a decent number of connectors as well (more than 130), but it may have slightly fewer options compared to Fivetran.
Transformation Capabilities
Fivetran and Stitch differ in their approach to data transformations.
Fivetran
Fivetran focuses primarily on data ingestion and aims to replicate data as-is into the destination warehouse. It provides limited transformation options but encourages users to perform transformations within the destination warehouse using SQL or other tools.
Stitch
Stitch, on the other hand, offers more built-in transformation capabilities, allowing users to perform basic data manipulations and mapping before loading the data into the warehouse.
Pricing Model
Fivetran and Stitch have different pricing models. The pricing model that best fits your needs will depend on the size of your data and the complexity of your integration requirements.
Fivetran
Fivetran typically charges based on the number of data sources and the volume of data processed, while also offering additional features at different pricing tiers.
Stitch
Stitch, on the other hand, follows a straightforward pricing structure based on the number of data rows loaded into the destination warehouse. The pricing model that best fits your needs will depend on the size of your data and the complexity of your integration requirements.
Extensibility and Customization
Fivetran and Stitch provide some degree of extensibility and customization options. However, it's worth noting that while both platforms offer some customization, they may not be as flexible as dedicated Extract, Transform, Load tools.
Fivetran
Fivetran allows users to leverage destination-specific functionality for transformations and offers integration with various data warehouse-specific features.
Stitch
Stitch offers a developer-friendly platform that allows users to create custom transformations using JavaScript.
Support, documentation, and training
In terms of support and documentation, both Fivetran and Stitch offer comprehensive resources to help users navigate their platforms.
It's important to note that while training services are not offered by either Fivetran or Stitch, users can benefit from the available documentation, online resources, and community support to learn and leverage the platforms effectively.
Fivetran and Stitch Data do not provide specific training services for users.
Fivetran
Fivetran offers support through an in-app form where users can submit their questions and concerns. The support team assists users with their queries.
Fivetran provides comprehensive documentation, which can be accessed online. The documentation covers various aspects of using Fivetran and serves as a valuable resource for users.
Stitch
Stitch provides in-app chat support for all customers. Additionally, phone support is available for Enterprise customers, who may have more complex requirements and need dedicated assistance. Stitch also offers support service level agreements (SLAs).
Stitch offers comprehensive documentation, which is open source. This means that not only can users access the documentation, but they can also contribute to it, add improvements, or repurpose the content.
Our Take: Fivetran vs. Stitch Data
Overall, when comparing Fivetran vs Stich, both ETL tools are quite efficient. Your selection should depend upon the needs of your business. It's the quality of data that shouldn't be lost and both tools ensure that. Similarly, it is important that no data is lost during the process and is highly usable. Finding a tool that ensures responsive support should be your choice as it will save you from problems related to errors and set up.
With the right Stitch alternatives ETL tool for your business, you can focus better on building dashboards and charts that can eventually help in taking stronger business decisions and opening doors for valuable insights.
However, our tool offers a less complex, more user-friendly solution with more efficiency. Book a free demo now and you'll see the Windsor.AI Advantage!

Want to Boost the Performance of Marketing? , book a Free Demo of Windsor's Marketing Attribution Software, to see how it helps you get the best out of your marketing activities.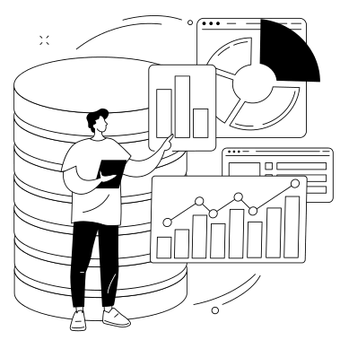 Try Windsor.ai today
Access all your data from your favorite sources in one place.
Get started for free with a 30 - day trial.
Start Free Trial
Read Also:
The Best Alternatives to Supermetrics
The Best Alternatives to Improvado
Power BI vs Google Data Studio in 2023: Which is better?
Tableau vs Power BI: An In-Depth Comparison
A B2B Marketing Attribution Guide for Advanced Marketers in 2023
Pitfalls and common mistakes in marketing attribution
Power BI Dashboard Examples to Get You Started
Data-driven attribution models
Supermetrics vs. Funnel.io: Complete Guide for 2023
Easily Connect BigQuery to Snowflake
Easily Connect BigQuery to Tableau
Easily Connect BigQuery to Excel
Power BI BigQuery Connection in 2023
How to Connect Google Sheets data in BigQuery