Power BI and Google Data Studio are among the leaders in data visualization tools. Both tools have their strengths and weaknesses, so it is important to consider the user's specific needs before making a decision.
Power BI vs Google Data Studio comparison will allow you to select the right tool as per your business requirements.
Table of content
Let's take a look!
1. Power BI vs Google Data Studio: Deployment (Installation)
Power BI
There are three types of Power BI available. Power BI Desktop is the free version of Power BI that can be installed on your desktop.
The paid editions of Power BI are Pro and Premium.
Google Data Studio
Google Data Studio is totally cloud-based.
It's a browser-based application that only requires your Google Account to utilize.
2. Power BI vs Google Data Studio: Ease of Use
Power BI
If you're familiar with Excel, you might find Power BI to be a breeze to learn. As a result, the newbie may find it difficult to link and integrate with your sources.
In addition, Power BI includes more features than Google Data Studio. Still, Power BI lets you create reports easily with its drag-and-drop feature.
Google Data Studio
Data Studio is very easy to navigate and the learning curve is minimal.
The interface is highly user-friendly, and as long as you have clean data, all you have to do is drag-and-drop to rapidly build a professional-looking report.
3. Power BI vs Google Data Studio: Sharing
Power BI
With a premium Power BI account, you may share reports with others.
Google Data Studio
Google Data Studio takes the prize because you can share your findings with anyone by just sending them a link or an email.
4. Power BI vs Google Data Studio: Pricing
Power BI
The cost of Power BI depends on the type of license you choose.
Basic version: free

Pro version: $13.70 user/month

Premium Version: $27.50 user/month; from $6858 capacity/month
Google Data Studio
Google Data Studio is completely free. All you need is a Google account to get started.
But, if you're looking to fetch data from non-Google platforms, you may have to pay for a third-party connector provider.
5. Power BI vs Google Data Studio: Data Transformation
Power BI
Data is rarely available in the format that you require. Cleaning and converting data are crucial aspects of the research process.
Power BI has the features of Power Query, which is a data connection technology that lets you clean your data. It's an ETL tool that can connect to a variety of data sources. Data Analysis Expressions (DAX) can also be used to create formulas and expressions.
Power BI has the capability to perform a lot of complex data transformations.
Google Data Studio
Google Data Studio lags behind in this regard. The only actual transformation you can perform is to use a JOIN key to combine data from various sources.
So, Data Studio assumes that you have clean data that is ready for visualization.
6. Power BI vs Google Data Studio: Data Sources
Power BI
Power BI has integrations with Microsoft products such as Azure, Sharepoint, MS Office, Excel, etc. along with marketing applications such as Google Analytics 4, Google Ads, Salesforce, Zendesk, Hubspot, Facebook Ads, Shopify, Tik Tok Ads, Klaviyo, Instagram, and several others.
You can also connect to databases, JSON/CSV files and other types of files.
Google Data Studio
Google Data Studio integrates with Google products such as Google Analytics, Google Ads, BigQuery, Sheets, etc. But it does not natively support many other cloud-based sources which is one reason why people seek out alternatives to Data Studio.
Google lets its partners create connectors, but they're normally for a fee.
Connect any Data to Power BI or Looker Studio with Windsor.ai
In just a few clicks, Windsor.ai integrates all of your marketing data to Power BI, Google Data Studio and other Business Intelligence tools. Simply select and authenticate the connectors you want to use. You can blend and visualize your marketing data in your preferred reporting platform after a few minutes of setup. You can start a free 30-day trial with Windsor.ai!
Connect all your marketing, CRM, and analytics data from 50+ platforms and stream it to Power BI, Looker Studio and any spreadsheet tool, BI platform, or data warehouse.

The setup is done in minutes. No coding is required.

Currently, we support more than 3000 dimensions and metrics.

See the value and return on every marketing touchpoint.

Our marketing attribution software platform provides marketers with a 15-44% increase in marketing ROI.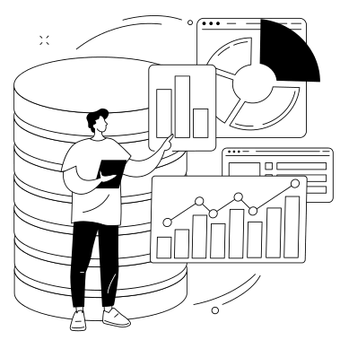 Try Windsor.ai today
Access all your data from your favorite sources in one place.
Get started for free with a 30 - day trial.
Start Free Trial