Google Data Studio Templates in 2023 – Report Gallery
If you're looking at visualising your marketing data, Google Data Studio is one of the best ways to do it. It is also very easy to get started.
Table of content
Benefits of Google Data Studio Templates
Digital marketing can be a tedious task in the absence of the right techniques. With Google Data Studio, one can get the upper hand on both reporting and data visualization. Besides, sharing the reports is also simplified and can be accessed by clients in no time. 
The platform offers a wide range of templates and access to build connections with various data sources. It also offers widgets, maps, charts, and graphs to visualize the marketing data. The platform is a boon to the data analysts and also for the businesses that use it to the best potential. 
How are Google Data Studio templates beneficial?
Templates are primarily predefined patterns and visualizations that are used by data analysts, or anyone using uses the Google Data Studio for drafting new information. These templates are helpful as users do not have to go through the list of charts or graphs for representing any information on the dashboard.
The benefits of using templates can be summarized in the following points: 
The best part of using this feature by Google Data Studio is that the templates are available free of cost. You do not need to pay any additional charges for using them, thereby making the option useful and also cost-effective for a business that is looking for such tools, for example, startups or small businesses that do have a higher line of credit.
There are plenty of tutorials available on the internet about using the same. So, anyone with the least amount of prior knowledge can also use this tool. This, in turn, makes the option affordable and comprehensive to use most appropriately. Besides, one can also join Google Data Studio forums for additional help.
With templates at hand, one does not have to think twice about choosing the right kind of chart or map for a specific type of data. The same can be viewed with the help of templates. Also, one gets to choose the best template or type of chart that suits the data at hand. 
The templates are made in such a way that they are able to represent the most useful insights from the raw data. Hence, using these templates is a great deal for analysts and businesses which would want to gauge the market performance closely. Accordingly, they can make informed decisions, to suit the requirement. 
The Google Data Studio templates allow users to customize the same while using it. There is optimum flexibility in choosing a template and then making minor changes as per requirement. This helps users to save time from finding the best charts for each type of data, and also have the representation in their way as they make small changes. 
Altogether, the Looker Studio templates are highly beneficial for businesses to gauge their digital marketing performance. Advertising online has many pros and cons, and all that can be judged from the data representation on such platforms. Not only is the representation smoother and helpful, but it also allows the onlookers to take the right decision on time, for the benefit of the organization.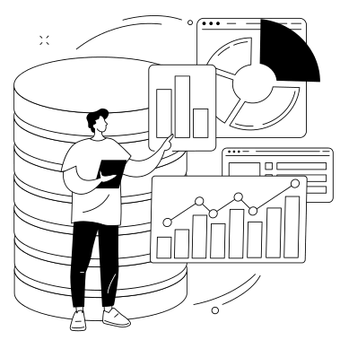 Try Windsor.ai today
Access all your data from your favorite sources in one place.
Get started for free with a 30 - day trial.
Start Free Trial
Google Data Studio Templates Library
We're sharing an updated list below to help speed up your setup on reporting.
This selection focuses mainly on paid media, SEO and multi-touch attribution and is updated as of March 2023.
Google Data Studio Template: Multi-Channel Attribution Dashboard

A simple one-page dashboard showing performance allows you to get all paid and non-paid channels analyzed (including their contribution to CPA performance). It can easily be changed to ROAS goals.

The data pulling to your paid media channels and your Google Analytics data needs to be enabled to get started.

Data Sources (Google Ads, Facebook  Data studio connector, Linkedin Ads, Bing Ads, Google Analytics)

Google Data Studio Template:

Google Ads vs Facebook Ads Dashboard

The dashboard ( Data studio Templates ) lets you compare how Google Ads is performing against Facebook Ads. It contains all the necessary dimensions and metrics to dive deep into campaign and source metrics.

What makes this dashboard useful is that the costs are blended with your Google Analytics data. This avoids any double-counting of conversions.

Data Sources (Google Analytics, Google Ads, Facebook Ads)

Google Data Studio Template: Google Ads Search Query Report

This dashboard is mainly useful if you are a search marketer wanting to understand more granular details about your search query performance.
Data Sources (Google Ads)

Google Data Studio Template: Data Runs Deep Website Performance Report

This dashboard most performance metrics into one place with the exception of cost data. It combines acquisition, audience, behavior, and conversion metrics into one place. Please note that all conversion-related data is based on Google's standard last non-direct click attribution model.

Data Sources (Google Analytics)

Google Data Studio Template: Display & Video 360 Performance Dashboard

This dashboard is mainly useful to track engagement, click, and conversion metrics for programmatic media buys. It is powered by Display & Video 360 data.

Compared to the user experience of Display & Video 360 itself, the usability of this dashboard is a great plus.

Data Sources (Display & Video 360)

Google Data Studio Template: Ecommerce Master Dashboard

This dashboard from Databloo helps you to compare your sales performance quarter over quarter and identify product opportunities and trends.

Get a deep understanding of which products outperformed the previous quarter, compare current quarter performance to the previous year and improve your decision-making process.

Data Sources (Google Analytics, Google Ads, Search Console)

Google Data Studio Template:

Google Search Console Overview Report

This simple dashboard brings all your Search Console data into a single page.

It's a good starting point if you want to create a custom SEO report for a customer or blend data with other sources in Looker Studio.

Data Sources (Google Search Console)

Google Data Studio Template: Facebook Ads Overview Report

This Facebook Ads Data Studio connector dashboard visualizes all your Facebook Ads data. It includes all the metrics and dimensions you can find in the Facebook Ads platform and makes it available in Looker Studio.

It is ideal if you want to get all performance marketing data into one dashboard. Once you install this facebook data studio connector you can customize it to your liking (with your conversion events and or other metrics). There is a selection of >300 dimensions and metrics available.

Data Sources (Facebook Ads)

Google Data Studio Template: CRM Attribution Dashboard

This dashboard helps marketers to understand customer journeys all the way to their CRM system. Connecting CRM and analytics data allow you to optimize your marketing to go beyond form fills. In this example, a B2B data set (ours) is connected with analytics data. This allows us to optimize marketing on CRM events.

Data Sources (Google Ads, Facebook Ads, LinkedIn Ads, Bing Ads, Google Analytics, Hubspot CRM)

Google Data Studio Template: E-Commerce Performance Overview Report
Are you an e-commerce company looking for a simple performance management report? If the answer is yes, then I suggest having a look at this dashboard. It reports on revenue and conversion numbers from both Google Ads and Facebook Ads and joins in the data from Google Analytics.
Data Sources (Google Ads, Facebook Ads, Google Analytics)
10 popular reasons why we use Google Data Studio Templates
It is easy to exchange reports
Just as in Google Docs, by giving you a link, you can conveniently share your Looker Studio report with anyone. You can set browsing and editing authorizations for individuals as in Google Docs. No local software is required for you to visualize and edit or share GDS reports.
No limits on GA reporting
Finally, the Google Analytics API limitations can be avoided, restricting you to 10 metrics and 7 measurements in one API application. As Looker Studio is not using the API, certain limitations are not available. You can view all GA data at once after connecting to your GA property.
Calculated fields are easily used
Looker Studio will clean up and eliminate "noise" from your page information such as URL parameters and login tokens using measured fields. Calculated fields are also helpful in the remedial parameter incoherence's. An example would be if both the high and low-case shapes of a medium were to appear.
Filter Checks Applied
A Filter Control provides the user with control to limit the data seen in the report's charts. By clicking the icon, and dragging the appropriate form from your report, filter controls will be applied the same as the Date Filter.
Report-level v Page-level elements
Any item in the report can be prepared as report-level or page-level with several pages. Elements of reporting levels are duplicated in the same place on every page of your paper. Looker Studio may therefore be used for headers or footers or a KPI scorecard that is necessary for you to view on any screen.
Creating calculated fields
The most advanced tip, finally. New fields that can be used in the diagrams and Google Looker Studio Templates can be described. You are able to add new fields to the dataset and build them with existing data fields through a custom calculation.
It's easy to use
In comparison with other business intelligence software on the market, Looker Studio reports are quickly installed and produced. The report is easy to attach to and learn how to use. The development of reports is fun and simple: you only have to select the display tool, drag and drop it in the report area and choose your display measurements.
It's Free
Looker Studio is a modern platform for anyone free of charge. You can only build five different categories of reports in previous versions, but now you can create and upload as many resources as you want for free. In contrast with most other business intelligence resources this more than reflects its weaknesses.
The dashboards and reports are easy to customize 
Google's visualization of data was never more adaptable than with Google Looker Studio, which lets you build your report on a blank canvas. One-page dashboards or several report pages may be developed, for example. Fast, since no set widget areas or column sizes are available, because you can drag and drop any object where it's on the canvas.
You Can Pull From Multiple Data Sources
The biggest drawback of past Google data visualization software was that data from separate assets or views could not be merged on a single dashboard. You can set individual data sources for each map by using the Google Analytics data sources in Looker Studio. In this way data can be fused into one dashboard from many perspectives.
How Google Data Studio Template work while preparing reports
You know the job of delivering the correct measurements in a straightforward, succinct and visually pleasing manner if you deal with details in your organization. If you merge multiple data sources with one view, reports can be much more complex. Do you want to evaluate the Facebook and Google advertisements side-by-side? Would you like to track the growth of digital fundraising in many sources? It's not sliced by a tablet.
Google knows also how well it will function. For that reason, data studio templates, a data visualization platform, have been created to produce stunning, sharp, and easy reports. In personalized reports, Looker Studio facilitates the loading, displaying, and distribution of data. Bar maps, pie maps, and time series are used in the visualizations. See all the stuff! You can also personalize fonts, colors, and labels for brand use.
Right now, as a sample, we're using Google default details. However, as you can see, in this article we have a few items. Here you are able to add your logo. We have networks by which we can filter all the various traffic channels, hence social comparison.
GDS is a free dashboard and monitoring platform for creating, displaying and sharing the data. data studio template lets you create maps and diagrams, merge multiple data sources into a single centralized study, and cooperate on a business plan with coworkers or customers.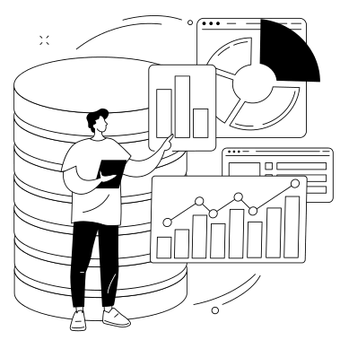 Try Windsor.ai today
Access all your data from your favorite sources in one place.
Get started for free with a 30 - day trial.
Start Free Trial
Conclusion: Best Google Data Studio Templates
For a broad variety of empirical reasons, the group has produced report templates: Google Data Studio SEO templates, promotion, revenue, advertisement… It is simple, useful, and appealing to start to use these models and modify them for your own company or customers.
Apart from the opportunity to take data from two entirely separate sources and blend it into the same article, the data studio template is appealing for its rich features and clear user interface.