Free SEO Report Templates
At Windsor.ai, we strive to make free SEO marketing reporting as effortless as possible for our users.
These free and customizable SEO templates will assist you in visualizing your data for easy reporting and analysis.
All the SEO dashboard report templates have easy-to-follow instructions.
Find the right template from SEO's library and start using them to save time, effort and increase productivity.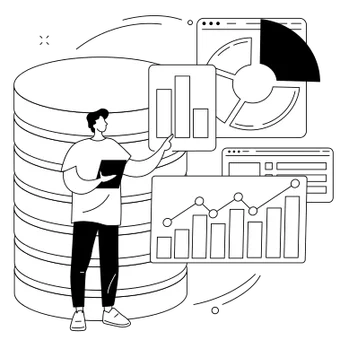 Try Windsor.ai today
Access all your data from your favorite sources in one place.
Get started for free with a 30 - day trial.
Start Free Trial
What is an SEO Dashboard?
Search Engine Optimization (SEO) is increasing the visibility of your website or webpage in organic search engine results to maximize the number of visitors to the site.
SEO aims to generate content that search engines recognize as valuable to users searching for information online. Know that if search engines rate your site's content, your site is ranked high in search results, and the higher your position in the search results, the more people will see it and visit.
On the other hand, a dashboard is a visual display of several data sets to provide information on KPIs at a glance.
An SEO dashboard helps you visualize SEO metrics to know the performance of your SEO campaigns. With SEO dashboards, you'll see at a glance and understand key metrics like top converting keywords, organic website traffic, top-performing web pages, web pages that need optimizing for search, etc.
When you create SEO reports that help you view one or more SEO metrics on one worksheet, you have an SEO dashboard.
Get critical insights from your SEO metrics. Sign up for Windsor.ai today!
Determine your SEO KPIs
Regarding search engine optimization, there are many metrics and KPIs to track and measure.
The particular SEO KPI you should be interested in will depend on your services and SEO goals.
For example, suppose you run an international SEO campaign. In that case, the "country" SEO KPI is necessary to track organic traffic trends and how SEO traffic converts in the countries you are targeting. However, if you run a local SEO campaign, you will be more interested in your search performance locally and less interested in the "country" KPI.
Also, if your goal is to determine the performance of your partnerships, then tracking the "incoming links" and "referring domains" SEO KPIs is necessary.
That said, a typical SEO reporting template would include the following key performance indicators:
Impressions
Impressions are the number of times your website shows up on SERPs (search engine result pages), so it is a must-have metric in any SEO reporting template.
An impression does not mean the user clicked on and visited your page. An impression counts every time your site shows up in the result when a user enters a search query.
Though impressions do not translate to site visits, it is one of the first things to look for when assessing the success of SEO campaigns because, without impressions, there would be no clicks for site visits and conversions.
The impressions of your link determine how much organic traffic you will have. If your content does not appear in search results, users will not see it, and you will not get clicks.
Also, appearing on SERPs means that the search engine crawlers understand your content, particularly the keywords you are targeting. It also means that search engines know when to promote your content.
Keywords
Developing a list of keywords is one of the first and most crucial steps in search engine optimization, and knowing the performance of your keywords is important in determining the success of your SEO campaign.
A keyword is an idea that defines your content. If you can compress your content into simple words or phrases, those are your keywords.
Regarding search engine optimization, keywords are the words users enter into search engines. If you have relevant keywords in your content, you are more likely to appear in search results.
In an SEO reporting template, the "keywords" KPI will show you the keywords driving traffic to your website. It helps you to optimize your content for more qualified traffic.
Average position
The position of your website in search results determines how much traffic you'll get from search engines. The "average position" KPI helps you analyze the relative ranking of the position of your links in searches.
The average position of your site represents your organic search rankings. Showing in SERPs (search engine result pages) is not enough. It is equally important that you appear in the top positions in the search results. So the best SEO reporting template must include the "average position" KPI.
Know that 75% of internet users do not scroll past the first page of search results. So, if you want people to see your content, you can't afford to rank on the second, third, or other pages of search results.
Even when on the first page, you need to show higher up. Showing up in the top positions means that the search engine sees your content as higher quality or more relevant than your competition's content.
Thus, a Looker Studio SEO report template should be able to help you visualize and track your average position.
Total clicks
The ultimate goal of search engine optimization is to get users to click on your link in search results and visit your website. Total clicks are the number of times people using search engines click on your website on the search results.
Tracking "total clicks" help you understand bottlenecks in your SEO campaign. If the above metrics (impressions, keywords, and average position) show improvement, then total clicks should show improvement. But if it doesn't, it tells you to make your content titles or meta description more interesting so that users will click on your link on the SERPs.
Click-through rate (CTR)
The Click-through rate tells you how relevant users who are searching for information find your link to be. A high CTR shows that users find your links highly relevant, and a low CTR shows that users do not find your links very relevant.
The Click-through rate measures your total clicks relative to your impressions – the percentage of impressions that resulted in a click.
Assuming you have 1,000 impressions, if you get only one (1) click, your CTR is 0.1%. But if you get 20 clicks, your CTR is 2%.
CTR is one of the most important SEO KPIs to measure because it is a ranking factor in search engines' algorithms, including Google's.
The goal of search engines is to give users links relevant to their search queries, starting from the most relevant. So, if your link has a high CTR, the search engine sees it as relevant to users and will show it higher in its ranking. But if your link has a good ranking but posts a low CTR, the search engine sees it as  irrelevant to users, and it goes down in the rankings.
The CTR metric helps you visualize the links that your link gets relative to its impressions, giving insight into meta tags like URL paths, page titles, and meta descriptions. Thus, CTR is an important metric to track when you create SEO reports.
Country
International SEO is a must if your site caters to a global audience. Interestingly, to understand the effectiveness of your geo-specific SEO campaigns, it is necessary that your SEO reporting template also track the countries that your traffic comes from.
Different practices are used in international SEO, including dedicated URLs for each localized content variant, country-specific keywords, language-targeted web pages, the hreflang attribute, etc. To know the effectiveness of these international SEO practices, you need to track the number of visitors per country.
Visualizing the "country" metric helps you know what international SEO technique is working and which isn't, and tells you what to tweak to make your website popular internationally.
Device Type
The "device type" SEO metric helps you visualize the devices that your site visitors use so that you can optimize your site to maximize traffic and conversions.
People may use a desktop, mobile, or tablet device for the search queries that get them to your site. Knowing the devices that searchers use in arriving at your site matters because it gives valuable insight.
It tells you whether you are missing out on some traffic because your site is not optimized for particular devices.
For example, more web traffic now comes from mobile devices than other devices. The current web traffic stats  show that 59.77% of web traffic comes from mobile devices as opposed to 37.96% from desktops and 2.27% from tablets. Thus, meager mobile traffic may signal that your website is not optimized for mobile devices.
Another important metric related to device type is "conversions per device type." Tracking this metric shows you the effectiveness of your CTAs and action buttons relative to the different devices. It can help you optimize these elements for more conversions.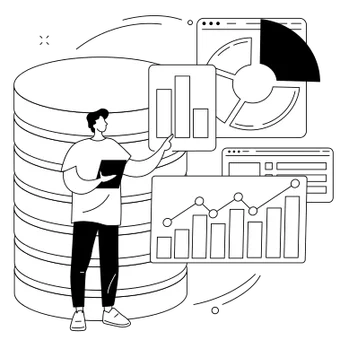 Try Windsor.ai today
Access all your data from your favorite sources in one place.
Get started for free with a 30 - day trial.
Start Free Trial