Funnel.io and Supermetrics are popular marketing data integration platforms that allow businesses to gather data from various sources and consolidate it in one place for analysis and reporting.
Table of content
Funnel.io Overview
Funnel.io offers an ETL functionality (which they call CTF (Collect-Transform-Feed) instead) with 500+ sources you can pull your data from, data normalization, and integration with some popular reporting tools, like Looker Studio or Tableau. Funnel.io provides real-time data reporting, which enables users to get insights into their marketing performance instantly.
It offers integration with various BI tools and data visualization platforms like Google Data Studio and Tableau, making it easier to create custom reports and dashboards.
Supermetrics Overview
Supermetrics is an ETL (Extract-Transform-Load) tool that pulls data from your marketing sources into one of the destinations like Looker Studio. They don't offer many data source integrations but do have a stack of the most popular marketing tools.
Supermetrics is another popular data integration platform, but it is particularly well-known for its native integrations with Google Sheets, Excel, and Google Data Studio. Supermetrics allows users to schedule and automate data imports and refreshes, saving time on manual data gathering and reporting. Users can create custom metrics and dimensions to tailor the data according to their specific requirements. The platform is generally lauded for its robust data transformation capabilities, which enable users to manipulate and analyze data within the platform.
Who are Supermetrics and Funnel.io for?
These two tools offer similar ETL functionality. Funnel currently has in-product dashboards and the advantage of integrating with 500+ sources, which can be a savior if you work with rare channels.
Funnel.io can be a better choice if:
You work with marketing channels only Funnel.io integrates with;

You need to pull your data into multiple destinations;

You'll benefit from unlimited seats and ad accounts;
Which is often a case for agencies or large organizations. If you work with common marketing channels and pull your data to one particular destination, Supermetrics can offer you better pricing for this, regardless of your ad spend.
Supermetrics vs. Funnel.io: Data Source Connectors
Funnel.io
Funnel offers native integrations with major BI tools and with 500+ data sources, including most ad platforms, analytics platforms, and social media channels.
Supermetrics
Supermetrics offers data source connectors for over 100 different marketing platforms. This includes the most important and requested platforms that can pull a lot of data across different fields and metrics.
Supermetrics vs. Funnel.io: Data Destinations
Funnel.io
With Funnel.io, you can move your data into the following destinations:
Google Sheets
Google Data Studio
BigQuery
Snowflake
Azure Synapse
Amazon S3
Amazon Redshift
Google Cloud Storage
Azure Storage
SFTP server
Supermetrics
Supermetrics also provides similar destinations with the addition of Microsoft Excel and custom Supermetrics API—which you can use in Power BI, Tableau, Qlik, databases, or data warehouses that support JSON or CSV inputs.
Supermetrics vs. Funnel.io: Pricing
Funnel.io
Funnel.io and Supermetrics provide similar functionality. But unlike Supermetrics, Funnel has a much clearer pricing model. At the same time, they charge based on your ad spend, which is not always the case.
Funnel.io offers all its features for every pricing plan. So only your ad spend defines how much you'll pay.
Funnel.io offers different pricing plans, including:
Essentials – €360/mo
Plus – €1000/mo
Enterpriseo – €2200/mo
Supermetrics
It's hard to decide really. Users must contact the Supermetrics Sales team to get pricing information for certain platforms where pricing is not listed.
Pricing is tiered and based on the number of users, data sources, and refreshes.
For example, the Essential plan for Supermetrics for Excel is $69 per month, billed annually. For this price, you get just 7 predetermined data sources and 5 accounts per data source, weekly automated refreshes, and a space for one user. Any additional data source will come at a price of $29/month. Thus, Supermetrics becomes expensive real quick.
Another problem with the pricing of Supermetrics is that, even if you only want to use just a few of its features, you still have to pay the full price.
They have many variations of the product you can buy. It gives you the flexibility to choose what to pay for, but it also can be hard and expensive to get everything you need.
Supermetrics also offers a 14-day free trial, but you need to choose your destination first.
Supermetrics vs. Funnel.io: Rating
Funnel.io
Funnel.io has a solid 4.5 rating based on 105 reviews on G2. Of course, there are a few complaints about the pricing, but in general, people are satisfied with Funnel.io.
Supermetrics
Supermetrics ranks at 4.5 out of 5 stars on G2 based on 596 reviews and the majority of their clients are happy.
It appears to do the work rather well. Some fo their clients have a few critical points:
The customer support is difficult to get hold of
The initial setup is complex and complicated to set up
The pricing is complex too (see pricing)
Just recently there likewise have actually been testimonials from earlier customers which are dissatisfied with the brand-new pricing (evidently it was raised).
Supermetrics vs. Funnel.io: Security & Reliability
Funnel.io and Supermetrics prioritize security and reliability to ensure the safety and accuracy of their users' data. They use encryption protocols to secure data transmission, ensuring that data is encrypted while in transit between the data sources and the platform.
Both Supermetrics and Funnel are SOC2 Type II and ISO certified with the data protection and privacy frameworks outlined in the General Data Protection Regulation (GDPR) and the California Consumer Privacy Act (CCPA).
Supermetrics uses fully-encrypted caches to improve data delivery performance from certain data sources. Supermetrics does not sample your data, nor does it rename fields or change numbers. This means that your data flows through as-is, meaning that it should line up with the numbers you see on the platform.
Funnel.io vs Supermetrics: Ease of Use
Funnel.io and Supermetrics strive to provide user-friendly experiences, but the ease of use can still vary based on individual preferences and the specific tasks users need to perform.
Funnel.io
Funnel.io is known for its intuitive and user-friendly interface. The platform is designed to simplify the process of connecting data sources and consolidating marketing data, making it accessible for marketers without extensive technical expertise.
Setting up data connections and integrating marketing platforms can be straightforward, thanks to Funnel.io's pre-built connectors for various data sources.
The data transformation capabilities within Funnel.io allow users to cleanse and normalize data easily, even if they have limited knowledge of data manipulation techniques.
The platform's drag-and-drop functionality for creating custom reports and dashboards contributes to its overall ease of use.
Supermetrics
Supermetrics also emphasizes ease of use and provides an intuitive user interface. It is particularly well-known for its native integrations with Google Sheets, Excel, and Google Data Studio, which simplifies data visualization and analysis for users familiar with these tools.
Users can easily set up data sources and queries within the platform, making it accessible to marketers without extensive technical backgrounds.
Supermetrics offers a wide range of pre-built templates and reports, enabling users to quickly generate common marketing metrics and KPIs without the need for manual configurations.
The platform's ability to schedule and automate data refreshes contributes to its user-friendly nature, saving time on manual data updates.
Supermetrics vs. Funnel.io: Support
Funnel.io and Supermetrics offer customer support services to assist their users with any issues or inquiries they may have while using their platforms.
They typically offer email support and have an online help center or knowledge base where users can find answers to common questions and access tutorials and guides.
Depending on the level of subscription or plan, Funnel.io also provides additional support options, such as chat support or even dedicated account managers for enterprise customers
Summary
When deciding between Funnel.io and Supermetrics, it's essential to consider your specific needs and the platforms you intend to connect. Both tools are great at what they do and have slightly different strengths. If you heavily rely on Google Sheets or Data Studio for reporting and analysis, Supermetrics' native integrations may be a compelling factor. On the other hand, if you seek an easy-to-use platform with real-time data and flexible data transformation options, Funnel.io could be a suitable choice.
Are you searching for a Funnel.io or Supermetrics alternative? You can try Windsor.ai for free with limited features, but if you want to unleash the full power of the tool, monthly subscriptions are available starting from $19 for a basic plan $99 for a standard plan, and $499 for a professional plan.
Customizable data sources

Integrations with data visualization platforms like Looker Studio, Power BI, Big Query, SnowFlake, PostgreSQL, MySQL, Google Sheets, Excel, Azure MS SQL, Tableau, Python, Amazon S3, Azure Blob Storage, etc.

Easy monitoring of all channels

High-level data security features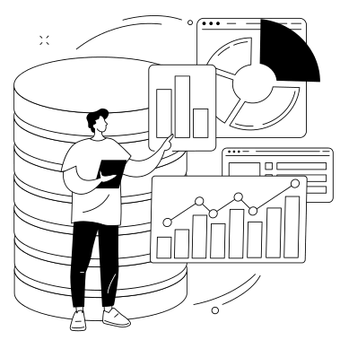 Try Windsor.ai today
Access all your data from your favorite sources in one place.
Get started for free with a 30 - day trial.
Start Free Trial
Read also:
Supermetrics vs. Fivetran: Complete Guide for 2023
Adverity vs. Supermetrics: The Ultimate Comparison 2023