Whatagraph and Supermetrics are both popular marketing analytics tools, but they serve different purposes and have distinct features.
Which is best for your business in 2023? Let's check it out.
Table of content
Whatagraph Overview
Whatagraph is a marketing analytics and reporting tool that allows users to create visual and interactive reports based on data from various marketing platforms. It simplifies the process of gathering data from different sources and transforms it into easy-to-understand visualizations, making it a valuable tool for marketers and agencies.
With Whatagraph, you can integrate data from popular marketing platforms such as Google Analytics, Facebook Ads, Instagram, LinkedIn, Twitter, and many more. The tool automatically collects the data from these sources and generates customizable reports with visual charts, graphs, tables, and automated insights.
One of its key features is its ability to blend data from different sources into cross-channel reports. With more than 30 direct API integrations supported by Whatagraph, users can automatically pull data from all of their marketing channels saving time and reducing human errors.
Supermetrics Overview
Supermetrics is an ETL tool that retrieves data from all your marketing and advertising sources. You can save the data in your data warehouse, a spreadsheet or directly visualize it in your BI tools.
Supermetrics allows users to transform and manipulate data within the reporting tool. Users can apply filters, calculations, and formulas to their data.
The platform seamlessly integrates with reporting tools like Google Sheets, Excel, and Google Data Studio, enabling users to build custom reports and dashboards.
Supermetrics provides automation features to schedule data refreshes and report updates. Users can automate data retrieval and reporting processes.
Supermetrics offers features to track and analyze advertising costs, helping businesses optimize their marketing spend and ROI.
Whatagraph vs. Supermetrics: Ideal For?
Whatagraph and Supermetrics cater to different user profiles based on their specific needs and preferences.
Whatagraph
Marketers and Marketing Agencies: Whatagraph is designed to simplify marketing analytics and reporting for marketers and agencies. It offers visually appealing reports and automated insights that help marketers communicate performance to clients or stakeholders effectively.
Visual Learners: If you prefer visual representations of data, Whatagraph's emphasis on visual reporting and interactive visualizations makes it suitable for individuals who find it easier to understand data through charts, graphs, and visual elements.
Collaborative Teams: Whatagraph's client collaboration features make it beneficial for teams that need to share reports and insights with clients or collaborate on marketing data analysis within their organization.
Supermetrics
Data Analysts and Power Users: Supermetrics provides advanced data aggregation, integration, and manipulation capabilities, making it ideal for data analysts or power users who require more granular control over their data extraction, transformation, and reporting processes.
In-Depth Data Analysis: If you need to perform complex calculations, create custom metrics, apply filters, and derive deeper insights from your marketing data, Supermetrics offers advanced analytics features to support your data-driven decision-making process.
Multi-Platform Marketing: If you manage marketing campaigns across various platforms and channels, Supermetrics' extensive range of data connectors allows you to pull data from multiple sources, including social media platforms, advertising networks, web analytics tools, and more.
Whatagraph vs. Supermetrics: Data Connectors
Whatagraph
It offers native  integrations to more than 45 sources as of July 2023. Whatagraph supports integration with a wide range of marketing platforms, covering social media, SEO, PPC advertising, email marketing, and web analytics. However, the number of supported integrations is more limited compared to Supermetrics.
Supermetrics
Supermetrics offers data source connectors for over 100 different marketing platforms. It provides a comprehensive range of integrations, making it suitable for data collection from diverse sources.
Whatagraph vs. Supermetrics: Data Destinations
Whatagraph
Whatagraph is fairly easy to use, but once your data is on their platform, your options are limited. It comes in very handy for marketers who need a quick way to make straightforward, attractive reports.
Supermetrics
With Supermetrics, you can move your data into the following destinations:
Google Looker Studio
Google Sheets
Excel
BigQuery
Amazon S3
Snowflake
Azure Synapse
Azure Storage
Amazon Redshift
Google Cloud Storage
Google AlloyDB
SFTP server
Tableau, Power BI, Qlik, and other BI tools, databases, or data warehouses that support JSON or CSV inputs (with Supermetrics API)
Whatagraph vs. Supermetrics: Pricing
Both platforms don't currently offer any freemium pricing models.
Whatagraph
Whatagraph offers different pricing plans, including:
Professional – $223/mo
Premium – $335/mo
Custom – you will need to talk to their sales team
However, there is a free seven-day trial available to test out Whatagraph and see if it fits your needs.
New: Move marketing data to BigQuery – $89 per transfer, per month, billed quarterly.
Supermetrics
Supermetrics has a free 14-day trial period and a pricing plan based on the destination, number of connectors, amount of data used, and the number of users.
If you start with one connector and want to add on additional connectors you will have to pay for it. It's challenging to choose pretty much.
This leaves you with quite a few variations on how to pick and mix the right license. For a simple setup, the pricing is straightforward. However, with more complex requirements, it'll be more complicated.
For example, the Essential plan for Supermetrics for Excel is $69 per month, billed annually. For this price, you get just 7 predetermined data sources and 5 accounts per data source, weekly automated refreshes, and a space for one user. Any additional data source will come at a price of $29/month. Thus, Supermetrics becomes expensive real quick.

Another problem with the pricing of Supermetrics is that, even if you only want to use just a few of its features, you still have to pay the full price.
They have many variations of the product you can buy. It gives you the flexibility to choose what to pay for, but it also can be hard and expensive to get everything you need.
Whatagraph vs Supermetrics: Rating
Whatagraph
Whatagraph has a 4.5 star score based on 254 reviews on G2.com.
TrustRadius: – (3 Reviews and Ratings)
Capterra: 4,4 of 5 (80 Reviews and Ratings)
Supermetrics
Supermetrics ranks at 4.5 out of 5 stars on G2 based on 596 reviews and the majority of their clients are happy. It appears to do the work rather well. Some fo their clients have a few critical points:
The customer support is difficult to get hold of;
The pricing is complex too;
The initial setup is complex and complicated to set up;
TrustRadius: 8,9 of 10 (23 Reviews and Ratings)
Capterra: 4,4 of 5 (100 Reviews and Ratings)
Whatagraph vs Supermetrics: Support
Whatagraph
Email/Help Desk
FAQs/Forum
Chat
Knowledge Base
Phone Support
24/7 Business Hours
Supermetrics
FAQs/Forum
Email/Help Desk
Knowledge Base
Chat
Whatagraph vs Supermetrics: Security & Reliability
Supermetrics and Whatagraph both hold SOC2 Type II and ISO certifications. The General Data Protection Regulation (GDPR) and the California Consumer Privacy Act (CCPA) provide them with the foundations for data protection and privacy.
Supermetrics uses fully-encrypted caches to improve data delivery performance from sources. This implies that your data should be consistent with the figures displayed on their platforms.
Summary
Ultimately, the choice between Whatagraph and Supermetrics depends on your specific requirements and preferences. If you prioritize visually appealing reports and interactive visualizations, Whatagraph may be a better fit. On the other hand, if you need a powerful data aggregation and integration tool with a wide range of data sources, Supermetrics might be more suitable.
Windsor.ai can offer ETL functionality at par with Whatagraph or Supermetrics. However, the place where Windsor.ai shines is marketing attribution which is the only reliable way to track the real-world performance of your marketing efforts.
Windsor.ai puts much stock in your customers' journey across all touchpoints leading to the final purchase. It involves collecting data from multiple sources, mapping out the marketing touchpoints, and tracking your customers' journey to generate more realistic and richer data.
The data allows you to optimize your resources and gives you a clear picture of when your investment in marketing activities is giving you the best return on investment.
Another reason why you should consider Windsor.ai is the ease of use, and you don't have to sink in many technical resources to get your system up and running with Windsor.ai.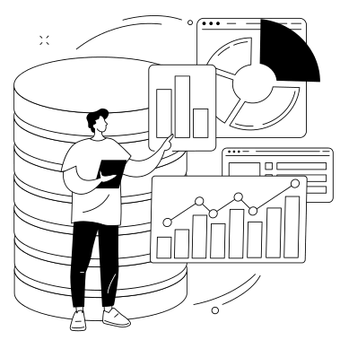 Try Windsor.ai today
Access all your data from your favorite sources in one place.
Get started for free with a 30 - day trial.
Start Free Trial
Read also:
Funnel.io vs. Supermetrics: A Comprehensive Comparison
Supermetrics vs. Fivetran: Complete Guide for 2023