Supermetrics and Fivetran are both data integration platforms, but they serve different purposes and target different use cases. Here's a comparison of Supermetrics and Fivetran based on their key features and strengths.
Table of content
Fivetran Overview
Fivetran is indeed a popular data integration tool known for its automated and zero-maintenance data pipeline. It simplifies the process of replicating data from various sources into a centralized warehouse, making it easier for analysts to analyze and gain insights from their data.
It focuses on consolidating data from diverse sources, including marketing platforms, databases, applications, and other business systems, into a centralized data warehouse.
Fivetran supports a wide range of data connectors, not limited to marketing data, making it suitable for organizations that need to integrate data from various departments and tools across their entire data ecosystem.
The platform automates data pipeline setup and maintenance, reducing the manual effort required to manage data integration tasks.
Supermetrics Overview
Supermetrics is an ETL tool that retrieves data from all your marketing and advertising sources. You can save the data in your data warehouse, a spreadsheet or directly visualize it in your BI tools.
The tools which Supermetrics connects to are marketing and analytics-related (Paid media, SEO, Analytics and CRM). The platform allows users to create custom reports and dashboards using the integrated marketing data to gain insights and make data-driven decisions for their marketing efforts.
Who are Supermetrics and Fivetran for?
Supermetrics is best suited for marketers and digital analysts who primarily work with marketing data and need seamless integration with popular data visualization tools like Google Sheets and Google Data Studio.
Fivetran, on the other hand, targets data engineers, data analysts, and BI professionals who require a comprehensive data integration solution to consolidate data from various sources into a centralized data warehouse.
Both platforms aim to simplify the data integration process, but their target audiences and focus areas differ. The choice between Supermetrics and Fivetran depends on your specific data integration needs, the types of data sources you need to connect, and your team's expertise in working with data integration tools.
Supermetrics vs. Fivetran: Features
Fivetran
Zero-maintenance pipeline: Fivetran's unique selling point is its zero-maintenance pipeline. This means that once set up, it requires minimal ongoing development or management efforts. This can save significant time and resources compared to traditional ETL (Extract, Transform, Load) processes that often require ongoing maintenance.
Data consolidation: Fivetran consolidates data from various applications and databases into a single location, typically a data warehouse. By centralizing the data, analysts can easily access and analyze it to gain deeper insights into their business operations.
Extensive data source integrations: Fivetran offers a substantial number of data source integrations, allowing users to connect and replicate data from a wide range of applications, databases, and platforms. This flexibility enables organizations to bring together data from diverse sources for comprehensive analysis.
Targeted for SQL, Snowflake, and Big Data users: Fivetran is designed to work well with SQL-based databases, Snowflake (a cloud-based data warehouse), and Big Data query users. It provides seamless integration and synchronization with these systems, making it easier for users who are already familiar with SQL and related technologies.
Supermetrics
Supermetrics positions the Looker Studio, Google Sheets and Microsoft Excel most prominently. The more technical products like the API, Google BigQuery Integration and the costs uploader are in the second row.
There is not too much information about the product itself. What is clear is that there are lots of templates to get the potential user started right away.
Comparing to Supermetrics alternatives like Datorama for example the goal really is to nail the data integration piece. There does not seem to much focus on data transformation and data visualization. This is expected to be handled outside the Supermetrics  product.
Supermetrics vs. Fivetran: Pricing
Supermetrics
Comparing to the platforms reviewed above, Supermetrics is on the lower end of the spectrum. But it also seems to be quite tricky as its so modular. If you start with one connector and want to add on additional connectors you will have to pay for it. It's challenging to choose pretty much.
This leaves you with quite a few variations on how to pick and mix the right license. For a simple setup, the pricing is straightforward. However, with more complex requirements, it'll be more complicated.
The price for Supermetrics depends on the final destination, the number of data sources, the number of accounts per data source, and the users.
For example, the Essential plan for Supermetrics for Excel is $69 per month, billed annually. For this price, you get just 7 predetermined data sources and 5 accounts per data source, weekly automated refreshes, and a space for one user. Any additional data source will come at a price of $29/month. Thus, Supermetrics becomes expensive real quick.

Another problem with the pricing of Supermetrics is that, even if you only want to use just a few of its features, you still have to pay the full price.
They have many variations of the product you can buy. It gives you the flexibility to choose what to pay for, but it also can be hard and expensive to get everything you need.
Supermetrics also offers a 14-day free trial, but you need to choose your destination first.
Supermetrics offers quite a flexible pricing, which especially for a smaller setup can be good. The downside is that it gets complex quickly.
Fivetran
Fivetran offers different pricing plans, including Free, Starter, Standard, and Enterprise. The exact details of these plans and their associated costs can be obtained directly from Fivetran's website or by contacting their sales team.
Fivetran's pricing model is based on the number of rows inserted, updated, or deleted within a given month. This means that the cost of using Fivetran depends on the volume of data processed. If you are syncing data from high-volume sources like Google Search or Google Ads, the pricing can increase rapidly, potentially impacting your marketing budget.
Due to the row-based pricing model, it can be challenging to accurately forecast the costs associated with using Fivetran. As data volumes fluctuate, the pricing may vary, making it harder to estimate and plan for the marketing budget.
Supermetrics vs. Fivetran: Rating
Supermetrics
Supermetrics ranks at 4.5 out of 5 stars on G2 based on 596 reviews and the majority of their clients are happy. It appears to do the work rather well. Some fo their clients have a few critical points:
The customer support is difficult to get hold of
The initial setup is complex and complicated to set up
The pricing is complex too (see pricing)
Just recently there likewise have actually been testimonials from earlier customers which are dissatisfied with the brand-new pricing (evidently it was raised).
Fivetran
Fivetran has a solid 4 rating based on 350 reviews on G2. Of course, there are a few complaints about the pricing, but in general, people are satisfied with Fivetran.
Summary
Ultimately, the choice between Fivetran and Supermetrics depends on your specific data integration needs. If you require broad data source compatibility, automation, and a focus on large-scale data integration, Fivetran may be a better fit. If your primary focus is on marketing platforms and you prefer a tool with some built-in data transformation capabilities, Supermetrics might be more suitable.
Fivetran stands out with its zero-maintenance pipeline, which requires minimal ongoing development or management efforts. This can save time and resources compared to traditional ETL processes. Supermetrics, on the other hand, requires users to manually set up and manage data extraction and transformation processes.
If you're searching for a user-friendly and effective tool, check out Windsor.ai.
Another reason why you should consider Windsor.ai is the ease of use, and you don't have to sink in many technical resources to get your system up and running with Windsor.ai.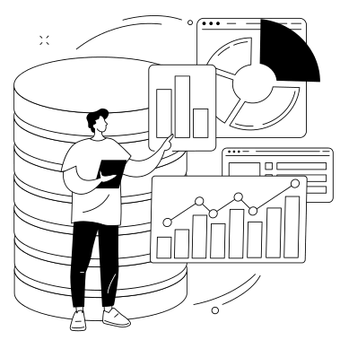 Try Windsor.ai today
Access all your data from your favorite sources in one place.
Get started for free with a 30 - day trial.
Start Free Trial
Read also:
Funnel.io vs. Supermetrics: A Comprehensive Comparison
Adverity vs Supermetrics: Which is Right for You in 2023?