Adverity and Datorama are both popular marketing analytics tools, but they serve different purposes and have distinct features.
Which is best for your business in 2023?  Let us get started.
Table of contents
Adverity vs Datorama: Overview
Adverity
Adverity is a marketing analytics tool that automates data management and integration from multiple sources, providing easy-to-understand dashboards and insights.
It offers a wide array of pre-built data connectors, facilitating the extraction, analysis, and distribution of data across different destinations, including data warehouses.
Main features:
Integration of data sources
Integration of data warehouses
Visualisation of data in third party platforms
ROI Tracking
Data Collection
Campaign Stickiness
Multichannel Tracking
Reports and Dashboards
Datorama
Datorama (now Marketing Cloud Intelligence by Salesforce) is a cloud-based Business Intelligence Tool that provides an easy way to access data and create custom reports for better understanding of marketing performance.
It's impressive to note the platform's flexibility, allowing it to be used both as a stand-alone solution and in conjunction with other tools like Azure Databricks or Looker.
Datorama excels in efficiently collecting and consolidating data from multiple sources. This consolidation simplifies the process of data analysis by presenting it in one unified location.
Main features:
Ability to integrate Business Data
Hosting of data
Real-time data updates
Dashboarding solution
Recommendation engine for marketing optimisations
The tool is quite mobile and can be accessed where and when needed with a proper internet connection and a laptop
Who are Datorama and Adverity for?
Adverity
Adverity, on the other hand, is a comprehensive marketing analytics tool with a focus on data integration and visualization. It is suitable for:
Data Analysts: Professionals responsible for collecting, analyzing, and visualizing data from various sources for marketing insights.
Digital Marketers: Those who require a tool to automate data management and integration, and to create easy-to-understand dashboards and reports.
Data-Driven Decision Makers: Individuals or teams who rely on data-driven insights to make informed business decisions.
Agencies and Large Enterprises: Due to its extensive features and integration capabilities, Adverity is well-suited for larger organizations and agencies that handle a significant volume of data.
Datorama
Datorama is primarily designed for marketers and marketing teams. It provides an analytics and business intelligence platform focused on unifying data from various marketing and advertising platforms. This tool is ideal for:
Marketers: Individuals or teams responsible for managing and analyzing marketing campaigns across multiple channels and platforms.
Marketing Agencies: Agencies that handle marketing efforts for multiple clients and need to consolidate data from various sources.
Businesses with Complex Marketing Campaigns: Companies with diverse marketing strategies across different channels (such as social media, email marketing, paid advertising, etc.).
Salesforce Users: Since Datorama is now a part of Salesforce, it may be particularly beneficial for businesses already using Salesforce's suite of tools.
Adverity vs.Datorama: Data Source Connectors
Adverity 
Adverity's extensive library of over 600 pre-built data connectors is a powerful tool for users. It eliminates the need for manual data integration, saving time and reducing the potential for errors.
This broad range of connectors covers various data sources, including marketing campaigns, e-commerce platforms, databases, analytics tools, CRMs, APIs, and file-based storage solutions.
Datorama
Claims to provide over 1000 AI-powered connectors that integrate with any type of data source.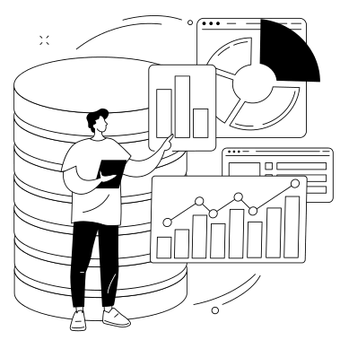 Try Windsor.ai today
Access all your data from your favorite sources in one place.
Get started for free with a 30 - day trial.
Start Free Trial
Adverity vs. Datorama: Data Destinations
Adverity 
Can send data to 20+ destinations, including Looker Studio, Microsoft Excel, and Google Sheets.
Datorama
Can send data to 50+ destinations, including Salesforce, Dom0, and Mixpanel.
Adverity vs. Datorama: Pricing
Adverity 
Adverity offers three pricing plans (14-day free trial too), including:
Standart – €500/mo
Professional – €2000/mo
Custom – you will need to talk to their sales team
Datorama
No free trial or free version available. Pricing information must be obtained by contacting sales.
Adverity vs. Datorama: Security & Reliability
Adverity 
ISO/IEC 27001 certified, providing a high level of security and reliability.
Datorama
Uses 256-bit AES encryption and performs regular data backups.
Adverity vs. Datorama: Rating
Adverity 
G2.com: 4,5 of 5 (205 Reviews)
TrustRadius: 8,3 of 10 (4 Reviews and Ratings)
Capterra: 4,5 of 5 (26 Reviews and Ratings)
Datorama
G2.com: 4,2 of 5 (123 Reviews)
TrustRadius: 7,5 of 10 (30 Reviews and Ratings)
Capterra: 4,3 of 5 (23 Reviews and Ratings)
Adverity vs. Datorama: Support & Documentation
Adverity
Support: Provided via the online ticketing portal.
Community: No online community available for users.
Documentation: Case studies, Blogs, and eBooks.
Datorama
Support: Primarily through support tickets. Faster responses and phone support available for customers on higher plans.
Community: Offers a community forum for users to engage with each other.
Documentation: Content Hub, Webinars and Blog posts
Summary
In general, while both Adverity and Datorama offer data integration and analytics capabilities.
Ultimately, the choice between Adverity and Datorama will depend on your specific needs, budget, and preferences.
However, Windsor.ai provides excellent value for money and is easier to use than Datorama and Adverity.
Why choose Windsor.ai?
You can try Windsor.ai for free with limited features, but if you want to unleash the full power of the tool, monthly subscriptions are available starting from $19 for a basic plan.
If you're interested in getting started with Windsor.ai, create an account or book a demo.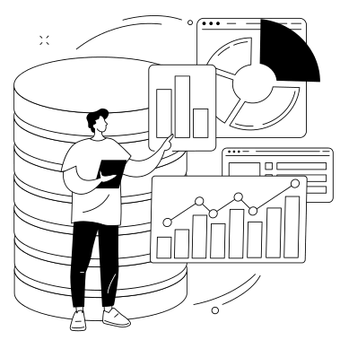 Try Windsor.ai today
Access all your data from your favorite sources in one place.
Get started for free with a 30 - day trial.
Start Free Trial