At Windsor.ai, we strive to make marketing reporting as effortless as possible for our users. In this post, we will discuss the best reporting templates for Google Sheets.
If you're looking to adjust your media buys it pays out to simulate outcomes. This Google Sheets PPC Planning Template can help you with your media planning.
Simply
connect your marketing sources and get started. This template focuses on ROAS based outcomes.
During the current crisis, many media buyers have to adjust media buys sharply. Before making big changes this Google Sheets PPC Planning Template helps you to run simulations and understand possible outcomes.
Here are the steps to get you started
2. Follow the steps from the "Instructions" tab to connect your own data. You can connect data from Google Ads, Facebook Ads, Bing Ads, LinkedIn Ads, Youtube Ads, Twitter Ads, Tiktok Ads, Snapchat Ads and Pinterest Ads. 
3. Adjust the Spend and/or ROAS to do your what-if analyses. You can adjust these by source, campaign or day of week.
PPC report templates: Best free performance marketing reports for Google sheets
You might also want to check our Google Sheets PPC Budget Pacing Template, which helps you plan your advertising budget and see the actual and projected spend. 
PPC reporting templates for Google Sheets
If Google Sheets are the reporting platform of your choice, then the below discussed templates are just the ideal solution for you.
Google Sheets paid channel mix report
If, your paid channel mix includes a combination of Bing Ads, Google Ads, Facebook Ads, and Twitter Ads. This template is made just for you to quickly compare the performance of your campaign across multiple key metrics like clicks, cost per conversion, impressions, conversions.
Google Sheets detailed paid channel mix report
This report can help you if you want a more detailed breakdown of your PPC campaign performance. Besides, it also allows you to combine high-level performance data from Facebook, Twitter, Google Ads, and Bing. In addition to this, you can also track the highest performing keywords, daily performance, and ad set-level performance.
Google Sheets branding overall performance dashboard
This handy and easy-to-use dashboard helps to calculate your optimal CPM and compare it with the current CPM. The dashboard with channel-specific data from Facebook, google display, Google Analytics and Google Ads helps you to quickly identify where there is the need to make most of the improvement.
Ecommerce overall performance report for Google Sheets
The Ecommerce performance dashboard can be the most convenient tool for you if you want to get a quick view of your e-commerce performance. And want to improve your online sales channel's return on investment or ROI.
Google Ads monthly report for Google Sheets
If you are reporting to a client who is more interested in seeing a detailed breakdown of the Google Ads results, then you must try this template at least once. Besides the common key points like clicks and conversion, the template helps you review performance by additional variables such as device, campaign, and country.
If you have a good budget and are running Google Ads internationally, then this Google Ads overview reporting template will help you the most. You may use it as an internal report or a client-facing document to help the non-marketers get a quick idea about the campaign performance and determine which campaign is performing the best across each geographic location that you are targeting.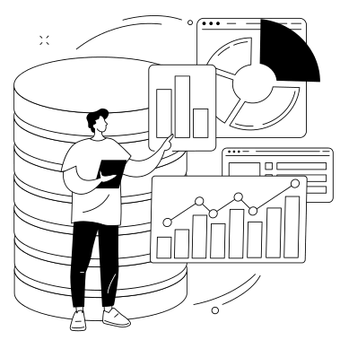 Try Windsor.ai today
Access all your data from your favorite sources in one place.
Get started for free with a 30 - day trial.
Start Free Trial