Connect Facebook Ads to Google Sheets with Windsor.ai
Finally, all your marketing data from Facebook Ads available in Google Sheets
How to connect Facebook ads to Google Sheets
Facebook is no doubt one of the most popular and widely used social media platforms. People of all age connects through Facebook and hence it serves as the right place where a marketer can find his potential customer.
Due to this reason, many businesses are using Facebook as a platform to market their brands. The data generated by Facebook ads can help marketers adapt and make improvements to their marketing techniques. The data collected through Facebook gives you a clear idea of how the business ads convert to actual sales. But at the same time, analyzing the data from Facebook is not an easy job.
Hence moving the data from Facebook to Google Sheets can help in analysis. Google Sheets with its spreadsheet capabilities can be used to get an insight into the data.
Why Google Sheets?
Google Sheets is a spreadsheet application. But it offers its users more functionalities than other similar spreadsheet applications.
It is a web-based online spreadsheet application that can be accessed anywhere at any time.
It is free of cost. Besides, it is also connected with Google Drive, Docs, and Slides that helps in the easy sharing of files online.
You can use the app on multiple devices.
Users of the application can add their custom code and add-ons
The functions of the Google Sheets are similar to those provided in Microsoft Excel. As most of us are familiar with Excel, using Google Sheets is relatively easy. However, some formulae and functionalities may vary
Pre-requisites
Facebook account
Google account
Google Sheets API connectors
Steps to connect Facebook ads to Google Sheets data
Create your Facebook API user access token
Create your Facebook API request URL
Pull the Facebook API data directly into Google Sheets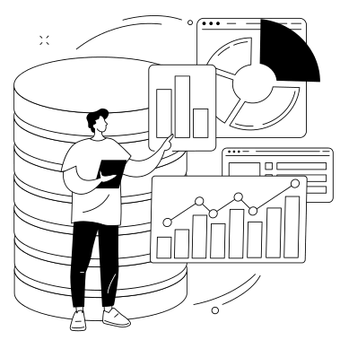 Try Windsor.ai today
Access all your data from your favorite sources in one place.
Get started for free with a 30 - day trial.
Start Free Trial
Give Windsor.ai a try by signing up for a 30-day free trial today.
About Facebook Ads
Facebook Ads is a social media advertising platform which allows businesses and individuals to advertise to their target audiences on Facebooks social media platform.
About Google Sheets
Google Sheets is a web based spreadsheet tool. It allows end users to create spreadsheets, pivot tables, charts and run Google App Script code to automate various functions.
Templates for Facebook Ads and Google Sheets
Connect Facebook Ads and Google Sheets in only a few clicks with Windsor.ai
See the value and return on every marketing touchpoint
Providing 50+ marketing data streams, we make sure that all the data we integrate is fresh and accessible by marketeers, whenever they want.

Spend less time on manual data loading and spreadsheets. Focus on delighting your customers.
Start a free trial today.
Integrate all your data and measure what matters.