Facebook is among the most widely-used social media platforms to create and share content to engage with your target audience. As a result, Facebook pages have become a great place to market your brand worldwide.
However, you need to analyze the performance of your Facebook page to ensure that you are heading in the right direction. This means finding essential insights to decide on how to improve the content that will drive more excellent conversion rates.
A great tool to do just that is a Facebook insights data studio connector that links your Facebook page with your Looker Studio. It allows you to build trend lines for your social channels' organic impressions and paid reach to see how your Facebook campaigns perform.
If you are new to all of this, don't worry.
This article will tell you about Facebook Insights reports and how to interpret metrics. Toward the end, we will also tell you how to link the Facebook Insights connector to your page.
So let's get started!
Table of Content:
Why is it important to build a Facebook insights dashboard?
With a Facebook Insights Looker Studio dashboard, you can better cater to the business needs of your Facebook pages.
It is a great tool that measures page-level and post-level actions such as post reactions, net likes, comments, positive feedback, viral reach, etc.
You can create an Insights dashboard and generate a data studio report with all this data. Thanks to Google Analytics, this report will be all-encompassing, allowing you to analyze the data, notice any trends, and strategize future content according to the needs of your users.
How to Interpret Facebook Insights?
Facebook Insights reports provide all the information about how your page is performing. It allows you to blend data from multiple data sources, for instance, demographic data and post engagement, to gain valuable insights into the behavior of the users on your Facebook pages.
To efficiently track post reach, you must link your Looker Studio Facebook Insights to your Looker Studio dashboard through partner connectors. But since Looker Studio is one of Google's products, it's optimal to use Google connectors.
Having a Google connector will allow you to use Google analytics more seamlessly and import facebook insights data directly from a google sheet.
Also read: Guide to Power BI for Digital Marketing
What are the key Facebook metrics to track and what do they mean?
There are many Facebook metrics for a page, such as comments, net likes, post reactions, etc.
However, at the page level, we must select critical variables from many different metrics within the same period to ensure we see meaningful data within a particular date range.
These critical metrics for generating a Facebook insights template are:
Impressions and reach
Page and post engagement
Page likes follow, and demographics
Reporting video statistics
These metrics will allow us to generate a new report template with content filtered by post name.
This is your Facebook insights data studio template, also known as your Facebook Analytics report template. We can use it to see how each post performs proportional to the number of people it reached.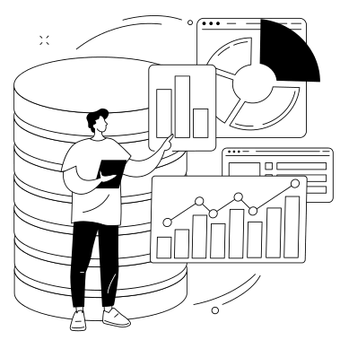 Try Windsor.ai today
Access all your data from your favorite sources in one place.
Get started for free with a 30 - day trial.
Start Free Trial
Impressions and reach
Impressions are the number of times a post appears in someone's timeline that is equal to or more than the reach number.
Why should you track post impressions in Facebook insights?
Because the more times users view your content, the more interesting it becomes to them.
Repeated and viral impressions indicate that someone viewed it more than once in their feed or, much better, returned to find the post or your page again.
However, the reach is something different.
At the post level, it shows you how many unique users visited your post or page. This covers organic, paid, and viral reach.
When combined with other metrics such as impressions, Reach informs you if your posts or page are reaching your targeted audience.
For example, a post may get ten impressions but just one reach. As a result, you may presume that for that particular post, only 10% of the people were particularly interested in your brand.
This means the content you are creating is not well-suited to your audience, and you need to revise your strategy.
Connecting Facebook Insights Looker Studio will give you an accessible Facebook insights data studio report that tracks all the data about your impressions and reaches within a specific date range.
Page and post engagement
Engagement is the umbrella word for all user interactions with a post or a page. This includes, but is not limited to, all responses, post clicks, post shares, comments, profile clicks, and more.
Engagement shows how well the target audience receives a post or page. The more a post is interacted with, the more likely it is to appear in the newsfeed of your fans.
The total engagement counts, along with the breakdowns by type of engagement (angry, sad, love, laughing, comment, like, save, etc.), show how people react to your posts.
Thus, page analytics in an insights report template summarizes people's positive and negative actions, sorted by post name.
Page likes, follows, and demographics
Page likes and follower numbers are one of the very first metrics for a Facebook Page.
These metrics demonstrate how keen someone is to keep in contact with your brand. Likes are a good sign, but getting followed matters because it makes your content visible to a larger audience.
A significant number of likes and followers tends to create more organic post engagement. This gives you a better in into paid marketing when using custom dimensions to set your target audience metrics according to the demographic of your followers.
Follower count is perhaps one of the essential metrics when designing your Facebook insights template. It's an excellent data source for knowing your audience.
That will allow you to customize your content better according to their needs. The demographics of your target audience are a crucial part of developing your brand's social media personas.
Plus, being able to build an engaging community through targeted content will lead to an organic increase in your Facebook page fans.
Reporting video statistics
Most of the post-engagement metrics described above also apply to video posts. However, there are two specific Facebook video metrics to analyze that can give you even more information about the performance of your page.
Video views: The number of people who watched your video for three seconds or more.
Audience retention: It tells you how long you maintained your audience's attention in the total duration of a video.
These metrics will inform you about your video's popularity with your audience and if you should spend more time creating similar content.
How to setup Power BI Facebook Page Insights Report Dashboard
Generating your Facebook page report through Microsoft Power Bi has countless benefits.
The Connect made by Windsor.ai are simple to install. We will show you how you can set up a Facebook page analytics report template on Power Bi to connect it with two different ways.
As seen in the figure below, go to 

onboard

on Windsor.ai's homepage and select "Facebook Page (organic)" from the column on the left. Once you have done that, grant access to your data source by clicking the gray button at the top.
That will take you to your Facebook pages. To visualize data using Power Bi, you need to grant access to the data source by selecting the right page.
Select the page you want to use as the data source for the Facebook page report, and click on "Next", then click "Done", and finally "OK". 
Click on Preview and Destination, at this step, you have to select "Facebook" as your data source, and then you can choose from over 200 key metrics that you would like to incorporate into your Facebook page report.
After selecting the metrics, click on "API URL" . This is the part where you will need to add your API url to the template.
    4. Download the Desktop Template and add your API URL and Date range as shown below
After the Data will load you will be see you data in the Facebook page insights ready template
That's all! Your page is now connected to Microsoft Power bi! You can now use it to create a Facebook Insights Looker Studio template.
But there's another more manageable way to connect Power BI & your Facebook Page. This way is relatively more straightforward and will save time.
 Go to 

Power bi Apps

 tab and click on Facebook Insights.
After installing the app follow the steps as shown below
Follow the same steps as the first option and connect your data
Now, your Facebook insights data has been connected to Power Bi. However, there is still one last step before you can get your Facebook
Conclusion: Power BI Facebook Insights report template
If you're using Facebook, the data is there, but it's not necessarily the best analysis tool. Thus, you should connect your Facebook insights dashboard to Power Bi.
You can import Facebook insights data and create a Power BI report. On your Facebook insights template, you can customize your blank report, organize all the metrics, filter them, create a new report and use other features to make the most of it.
A Power bi Insights report will help you identify trends that will offer valuable insights into your business's performance.
You can even connect Facebook Ads with Power Bi using Windsor.ai.
If you are someone looking to seriously fortify the weaknesses in your business strategy to work smarter for the next quarter, sign up for Windsor.ai right now!
Through its connectors, you can make the most of your Facebook insights reports by using Microsoft Power Bi.
So what are you waiting for? Head over to Windsor.ai right now!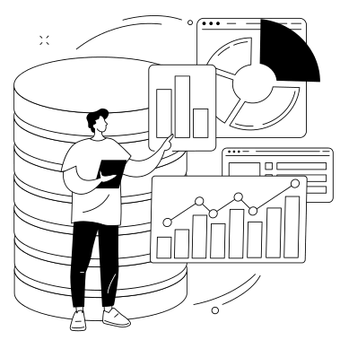 Try Windsor.ai today
Access all your data from your favorite sources in one place.
Get started for free with a 30 - day trial.
Start Free Trial