Introduction
The top five Supermetrics alternatives in 2022 are Windsor.ai, Funnel.io, Improvado.io, Rockerbox, and Stitch Data.
Data drives businesses. But to get the best out of your data, you need effective tools for pulling your marketing data from different sources, extracting insights from the data, and loading it onto your reporting platforms.
However, given the many limitations of Supermetrics, people are now asking whether there are reliable Supermetrics alternatives.
In this article, we'll examine the top Supermetrics competitors in the market to show you why they are reliable Supermetrics alternatives.
But no solution is perfect for everyone. Among positive reviews on G2 or Capterra, you can find some complaints about Supermetrcs like:
Customer support is hard to reach;

The initial setup is awkward, and it takes time to master queries;

The pricing is tricky.
Lately, there also have been reviews from earlier users who are unhappy with the pricing which was frequently increased.
Those might be reasons why you are here. Which is the right place.
Below, I'll break down in detail 5 top contenders of Supermetrics.
But let's talk about Supermetrics first.
Supermetrics Overview
Supermetrics is an ETL (Extract-Transform-Load) tool that pulls data from your marketing sources into one of the destinations like Looker Studio. They don't offer many data source integrations but do have a stack of the most popular marketing tools.
Supermetrics features
Supermetrics frame different products for data destinations instead of listing features.
From their website product section, it's clear that they have Google Sheets and Looker Studio as their top destinations.
And a few less popular ones accompanying those two.
But here they don't say much about the functionality either. So to simplify, Supermentrics pulls data from your marketing sources into the destinations from the images above. It can also be other destinations with the use of Supermetrics API.
Feature summary:
ETL (Extract – Transform – Load) functionality;

Cross-platform data blending;

Email & Forum support.
Supermetrics Pricing
Supermetrics pricing is tricky. Or flexible.
It's hard to decide really.
They have many variations of the product you can buy. So you pay for what you need. But with complex needs, you'll likely face the problem of purchasing additional modules and higher costs.
For instance, the pricing here seems appealing. 69€.mo is not a big deal, right?
But let's switch to monthly pricing and take a closer look. With the cheapest option, you have only one source to connect to Looker Studio.
So to pull data from multiple sources into Looker Studio, you'll probably start with 199€/mo, which is less appealing now.
So let's break down the options you have with Supermetrics:
Integrate 1 source with Looker Studio for about 69€/mo;

Connect multiple sources with Google Sheets, Looker Studio, or Excel for 199€/mo for each data destination;

Add 1 data source with Big Query for 199€/mo or go for a custom plan for multiple sources;

Pull data from various sources into your destinations via API with a custom pricing plan;

Pay for manual data uploads from CSV or other sources listed below.
It gives you the flexibility to choose what to pay for, but it also can be hard and expensive to get everything you need.
Supermetrics Alternatives
Below you'll find 5 Supermetrics alternatives. Some of them provide more flexibility with data (Stitch), make data more actionable (Windsor.ai, Rockerbox), or provide alternative pricing and integrations (Funnel.io, Improvado).
So let's dive deeper into each of them.
Free trial
Pricing

Starts free

Starts free

from
€359/mo

On request only

On request only

Starts free

Data source integrations
40+
30+

500+

180+
60+
100+
API access

$$$

$$$

No info

ETL functionality

Extract, transform

Attribution modeling
Cross-platform data blending
Customer journey
Google Ads Optimization
Dashboards
Support
Email & forum
Email & live chat
Live chat & Help center articles
24/7 live chat & phone
Live chat
Email & Forum
Windsor.ai – attribution modeling and automated reporting for marketers and BI people
Getting marketing tools running is never the hardest part. Integrating these tools and extracting insights is where the real difficulties can be. Windsor.ai makes all those pieces come together.
Features
Windsor.ai is more than an ETL tool. It provides attribution modeling functionality. It means you can blend your marketing data and assign the right credits to the channels that bring conversions.
You probably used a basic version of attribution modeling in Google Analytics before. It works for many cases, but with Google Analytics, attribution becomes harder with the number of channels and volumes growing.
If you have complex customer journeys with multiple channels within, attribution is something you should look into.
Feature summary:
ETL (Extract – Transform – Load) functionality;

Attribution modeling;

Cross-platform data blending;

Customer journey visualization;

TV Ads performance;

Google Ads Optimization;

Dashboards;

Email and live chat support.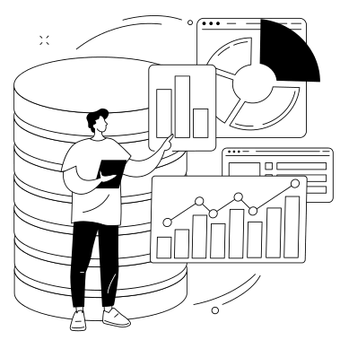 Try Windsor.ai today
Access all your data from your favorite sources in one place.
Get started for free with a 30 - day trial.
Start Free Trial
Windsor.ai Pricing
Windsor has flat competitive pricing. It offers unlimited data sources and has an open API to integrate with the tools you need.
You have multi-touch attribution and ad optimization available in each plan. What you have to pay for with Windsor.ai is the reporting date range.
The unlimited date range is available for the Enterprise plan of $499/mo. For professional and basic plans, the date range is 60 and 30 days accordingly.
Windsor.ai offers a 30-days free trial and a free plan for the ETL functionality.
Windsor.ai Rating
Windsor is new to the industry and cannot show off with feedback on G2 or Capterra.

However, some of the famous brands are already on their client list.

Windsor.ai vs. Supermetrics
Windsor.ai is useful if you have 2+ marketing channels, a relatively complex customer journey, and a monthly ad spend of more than $15K.
Compared to Supermetrics, Windsor gives an understanding of the customer journey, attributes value to your marketing touchpoints, and helps to optimize ROAS.
If you simply need to pull data from a few sources into a Looker Studio dashboard, Supermetrics might work just nice.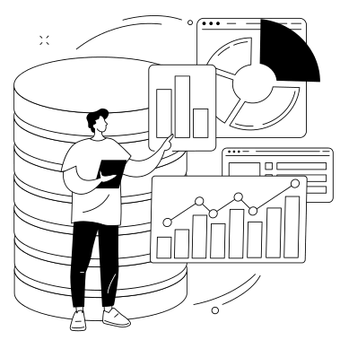 Try Windsor.ai today
Access all your data from your favorite sources in one place.
Get started for free with a 30 - day trial.
Start Free Trial
Funnel.io – ETL tool with 500+ integrations and a flat pricing
Funnel.io offers an ETL functionality with 500+ sources you can pull your data from, data normalization, and integration with some popular reporting tools, like Looker Studio or Tableau.
Features
It provides an ETL functionality, which they call CTF (Collect-Transform-Feed) instead. 
The transformation part means that Funnel cleans up, maps out, and groups your data before loading it to a reporting tool or data warehouse.
Feature summary:
ETL (Extract – Transform – Load) functionality;

Cross-platform data blending;

Dashboards;

Live chat support & Help center articles.
Funnel.io Pricing
Funnel.io and Supermetrics provide similar functionality. But unlike Supermetrics, Funnel has a much clearer pricing model. At the same time, they charge based on your ad spend, which is not always the case.
Funnel.io offers all its features for every pricing plan. So only your ad spend defines how much you'll pay.
For up to €100,000/mo, you'll pay €499/mo

Up to €300,000/mo, you'll pay €799/mo

Up to €600,000/mo, you'll pay €999/mo

For higher ad spend, you have a custom option you can discuss with sales.
Funnel.io Rating
Funnel.io has a solid 4.5 rating based on 74 reviews on G2. Of course, there are a few complaints about the pricing, but in general, people are satisfied with Funnel.io.
Funnel.io vs. Supermetrics
These two tools offer similar ETL functionality. Funnel currently has in-product dashboards and advantage of integrating with 500+ sources, which can be a savior if you work with rare channels.
Funnel can be a better choice if:
You work with marketing channels only Funnel.io integrates with;

You need to pull your data into multiple destinations;

You'll benefit from unlimited seats and ad accounts;
Which is often a case for agencies or large organizations.
If you work with common marketing channels and pull your data to one particular destination, Supermetrics can offer you better pricing for this, regardless of your ad spend.
Improvado – get all your marketing data in one place within minutes
Improvado is another direct competitor to Supermetrics and Funnel.io. They give a promise of getting all your marketing data in one place within minutes. And with no developers' help.
The setup process is indeed clear and fast.
But that's not the only thing Improvado offers. So let's dig into features.
Improvado Features
Improvado emphasizes the ETL functionality and making it easy to pull the data into a reporting tool or a data warehouse.
With currently about 180 integrations, you'll most likely find what you need. For rare cases, there's always Funnel.io to take a look.
Beside ETL functionality, Improvado offers internal dashboards and attribution modeling solutions.
Worth mentioning that Improvado also provides white-labeled dashboards, which may be an essential thing for agencies.
Feature Summary:
Multi-touch attribution modeling;

ETL (Extract – Transform – Load) functionality;

Cross-platform data blending;

Dashboards;

24/7 live chat and phone support.
Improvado Pricing
Improvado only offers custom pricing, which is gated by the sales call. It is a common practice for enterprise companies but might be a red flag for smaller businesses.
Improvado Rating
Improvado has a strong 4.5/5 on G2 with people not complaining much about anything. In cons, the high pricing was mentioned but considered reasonable with the level of support Improvado gives.

Improvado vs. Supermetrics
Improvado goes more advanced in terms of features, adding attribution modeling and dashboards to their offering. But with high pricing, it might not be an option for smaller businesses.
So if you're a small or mid-size business, Supermetrics offers better pricing for the ETL functionality. And in case you need attribution modeling for a reasonable price, Windsor.ai can be a place for you to go.
Rockerbox – marketing attribution for direct-to-consumer brands
Rockerbox is different from others on this list. From the Extract-Transform-Load chain, they offer the first two steps only. Instead of the "L" part, they have an "A," which stands for "Attribute."
So, Rockerbox is an attribution modeling tool for enterprise companies. Not an ETL tool. But it fits here nicely in case you have a problem that attribution solves better than ETL like improving your ROAS.
Rockerbox Features
Well, there's not much to add. Rockerbox is pretty clear on what they offer.
Feature Summary:
Multi-touch attribution modeling;

Data extraction and transformation;

Cross-platform data blending;

Customer journey visualization;

TV Ads performance;

Dashboards;

Live chat support.
You can learn more in-depth about their features here: https://www.rockerbox.com/features
Pricing
Doesn't openly share its pricing, so you need to contact the team to get a custom plan.
Rating
It was founded in 2013, which means that the software is relatively new to the market. Within this time frame, there were no public reviews on G2 and only one 4-stars review on Capterra.
This is not surprising, considering their emphasis on the enterprise.
Rockerbox vs. Supermetrics
These two are different solutions. If you need to visualize and present your data, it's more likely Supermetrics will fit your needs. But if you want to optimize marketing ROI, attribution modeling is what does the job better.
So Rockerbox might be a good fit if you have the goal of improving ROI, multiple channels or high volume, and a budget for the solution.
Stitch- All your data. Where you want it. In minutes.
Stitch is an advanced ETL solution that is flexible and secure. They have an open-source code, which makes it possible to integrate with tools even if they're out of their list. Plus, they offer GDPR and HIPAA compliance. It may be vital for enterprises to make a choice, especially for healthcare.
Stitch Features
The list seems to be full of features. But those are actually details of ETL functionality, which clearly shows the complexity of the solution.
Features as Stitch shows:
Extensibility

Orchestration

Security & Compliance

Performance & Reliability

Embedding

Transformation & Quality
To simplify, they pull the data from the sources you use into the data warehouse or a reporting tool you need. They just do it securely and give you advanced control over your data.
Features Summary:
ETL (Extract – Transform – Load) functionality

Cross-platform data blending

Email & Forum support
Stitch Pricing
Stich pricing depends on how many data rows you have. For up to 5 million data rows/mo, they have a free plan. Bot-only "free" data sources are available in the free plan. You can see the integrations here: https://www.stitchdata.com/integrations/sources/.
For more than 5 million rows, pricing starts from $100/mo and goes up to $1,250/mo for 300 million rows.
Worth saying, the standard plan is limited to 10 data sources and 1 destination. For more, you'd need to contact sales for an Enterprise plan.

Stitch Rating
On G2, Stitch has a 4.8/5 rating based on 48 public reviews. It is a robust ETL solution, and people don't complain about it.
Stitch vs. Supermetrics
It depends on the data sources you need and the amount of data you have.
If you have up to 5 sources that are on Stitch's integration list, you can go for a free plan with Stitch. However, with a vast amount of data, Supermetrics can offer a better price for you.
If you need a secure and agile platform, all the credits go here for Stitch.
Summary
There are tons of data integration solutions. And while it was easy to find 5 competitors of Supermetrics, each of them serves its purpose and can be a gem for a specific case.
Some of the tools have vital features for enterprises, while a mid-size business won't pay for them.
With some tools, you pay more for the integrations, with others – for the amount of data you send. Some of the tools provide the attribution modeling you might be looking for.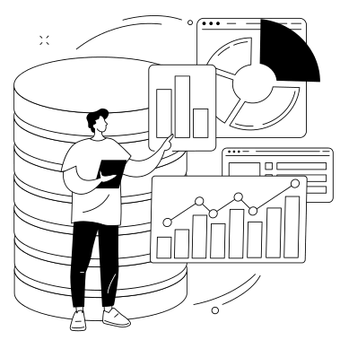 Try Windsor.ai today
Access all your data from your favorite sources in one place.
Get started for free with a 30 - day trial.
Start Free Trial
I hope this article will help you choose.
Read also:
Google Data Studio vs Power BI: An In-Depth Comparison
The Best Alternatives to Supermetrics