Bing Ads Connector
Integrate Bing Ads metrics into your favorite data destinations with Windsor.ai in an easy-to-use format
About Bing Ads
Microsoft Advertising (formerly Bing Ads, Microsoft adCenter, and MSN adCenter) is an online advertising platform offered by Microsoft that provides pay-per-click advertising on Bing, Yahoo!, and DuckDuckGo search engines and AOL-owned and operated sites, as well as various partner sites.
Using Bing Ads, advertisers can target users based on geographic, time-based as well as socio-demographic options which enables them to create more effective ads that resonate with their target audience.
Businesses may use Bing Ads to attract customers, improve traffic, and boost sales.
Start analyzing your Bing Ads data in minutes
To put it simply, Microsoft Ads function much like Google Ads, the maximum amount that you are willing to pay for each click (PPC) and the click through rate (CTR) of each ad are used to decide when and how often an ad should be shown to a visitor.
By looking at the click through rate you will be encouraged to generate more effective ads and pay only for advertising on keywords that are relevant to your products and/or services. If you haven't been using Microsoft Ads, you should probably start thinking about launching your first Bing campaign, especially if you're already active on Google Ads. Microsoft Advertising's market share is about one third in the US, so it is by no means a channel that should be neglected.
Do you plan to connect and visualize your Bing Ads in data visualisation, data storage, data warehouse or BI tool?
Follow the Tutorial Below:
Step 1:
You need to select Bing Ads as a Data Source and grant access to Windsor.ai.
Step 2:
Select the fields on the right to later use in your data source. For example, you can include metrics such as Cost per Click, Cost per Action or Total Spend.
Step 3:
Select a destination to get Bing Ads data into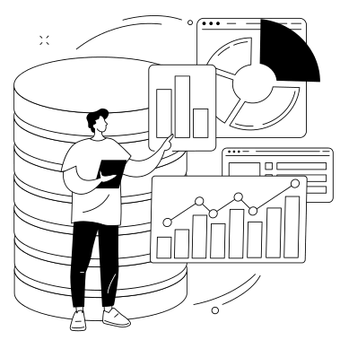 Try Windsor.ai today
Access all your data from your favorite sources in one place.
Get started for free with a 30 - day trial.
Start Free Trial
Data Destinations for Bing Ads
FAQ about Bing Ads integration via Windsor.ai
How much does it cost to integrate Bing Ads with Windsor.ai?
Pricing for Bing Ads can vary depending on your use case and data volume. Windsor.ai offers transparent, volume-based event pricing. Check Windsor.ai's pricing.
Why do people choose Windsor.ai to integrate Bing Ads data?
Windsor does the heavy lifting of getting the data in the right place and mapping the attribution and then providing you access to the data through a bunch of different BI tools or their own platform.
The set-up is very easy and the amount of value you can get out of the data is immense.
Robust multi-attribution calculation out of the box.
You can customize the dashboard to suit your analytic needs
Extract All Your Marketing Data from Bing Ads
See the value and return on every marketing touchpoint
Providing 50+ marketing data streams, we make sure that all the data we integrate is fresh and accessible by marketeers, whenever they want.

Spend less time on manual data loading and spreadsheets. Focus on delighting your customers.
Similar connectors to Bing Ads