If you're using Microsoft Advertising (also known as Bing Ads) you are surely aware that the data you gather from it can be very useful and will help you improve your campaigns in the future, but also improve other aspects of your business. Importing Microsoft Advertising into Looker Studio is very easy with Windsor.ai and we will give you detailed and thorough instructions on how to do that.
This Looker Studio Microsoft Ads Overview Report will help you to get started with visualizing your Microsoft Advertising data. To get started just follow the instructions below and install the connector and then copy the dashboard. The whole process should not take more than 5 minutes. Before you start please make sure that your current browser session is logged in to Microsoft Advertising as you will be requested to authenticate during the installation of the connector.
We highly recommend you start with our free trial to understand it better.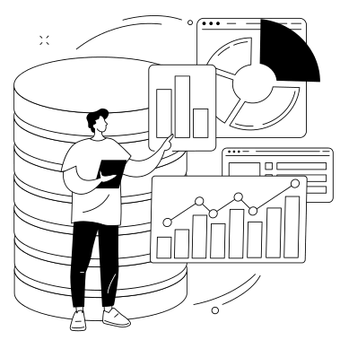 Try Windsor.ai today
Access all your data from your favorite sources in one place.
Get started for free with a 30 - day trial.
Start Free Trial
This dashboard connects to the following data source
Bing Ads/Microsoft Advertising
To start using it
1. Select Bing Ads Data as your data source.
2. Once you've selected Bing Ads you need to Grant Bing Access Ads.
3. After you Grant Access, you should go to Data Preview (click on the blue button shown on the print screen above).
4. We're near the end now, you just need to select Looker Studio Bing Ads, i.e. to choose Looker Studio as a destination as seen below.
5. You will be taken to Looker Studio where you'll need to complete two steps.
6. Click CONNECT after you've completed the steps.
7. The last step is to click CREATE REPORT.
If you want to add additional accounts later, you can find a link to do so in the Looker Studio connector configuration.
If you are advertising on Microsoft you are probably also advertising on other channels, like Google (Google Ads), Apple Search Ads and/or many more.
You could have a look at our Marketing Template Gallery and check our Looker Studio Multichannel Attribution Template, it will allow you to get a blended look of all your advertising data and be able to compare ROI/CPA insights across the various channels that you're advertising on.
Start with the free trial now >>
Benefits of using Template with Windsor
Perhaps the best thing about Windsor.ai is that you can use templates that are ready, but you can also create your own templates. If you have specific requirements, you only need to build a template once and you can use it every time when you want to integrate data, regardless whether we're talking about importing Bing Ads into Google Data Studio, Facebook Ads into Tableau, or a blend of data that comes from different sources.
Let's assume that you market your products/services using Microsoft Ads, but you also use Google Ads and Facebook Ads. With the Multi Channel Attribution Dashboard you can compare the three against each other, see which channel brings more conversions with the same spend, in other words you can easily determine which is the most profitable channel for you so you can scale it and optimize the other ones so they become as profitable.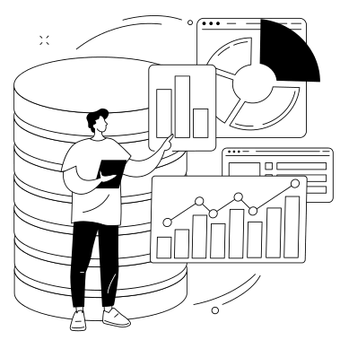 Try Windsor.ai today
Access all your data from your favorite sources in one place.
Get started for free with a 30 - day trial.
Start Free Trial
And that's just one of the templates that are available, check more of them here.
You might also like to read:
Best Bing Ads Dashboard Templates
Connect Microsoft Ads to BigQuery
Connect Microsoft Ads to Snowflake
Connect Microsoft Ads to Tableau
Connect Microsoft Ads to Power BI
Connect Microsoft Ads to Google Sheets
Connect Microsoft Ads to Excel
Best Free & Paid Looker Studio Connectors in 2023
9 Best Looker Studio Example Dashboards And Reports
Looker Vs Power BI: Compare Business Intelligence Tools