If you're using Microsoft Advertising (also known as Bing Ads) you are surely aware that the data you gather from it can be very useful and will help you improve your campaigns in the future, but also improve other aspects of your business. Importing Bing Ads into Looker Studio is very easy with Windsor.ai and we will give you detailed and thorough instructions on how to do that.
This Bing Ads Overview Report will help you to get started with visualizing your Bing Ads (Microsoft Advetising) data. To get started just follow the instructions below and install the connector and then copy the dashboard. The whole process should not take more than 5 minutes. Before you start please make sure that your current browser session is logged in to Bing Ads/Microsoft Advertising as you will be requested to authenticate during the installation of the connector.
We highly recommend you start with our free trial to understand it better.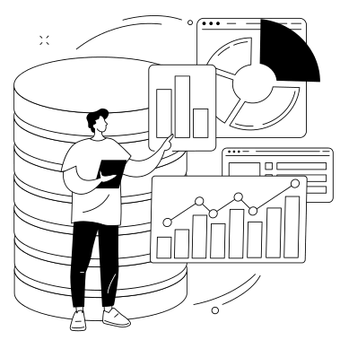 Try Windsor.ai today
Access all your data from your favorite sources in one place.
Get started for free with a 30 - day trial.
Start Free Trial
This dashboard connects to the following data source
Bing Ads/Microsoft Advertising
To start using it
1. Select Bing Ads Data as your data source.
2. Once you've selected Bing Ads you need to Grant Bing Access Ads.
3. After you Grant Access, you should go to Data Preview (click on the blue button shown on the print screen above).
4. We're near the end now, you just need to select Looker Studio Bing Ads, i.e. to choose Looker Studio as a destination as seen below.
5. You will be taken to Looker Studio where you'll need to complete two steps.
6. Click CONNECT after you've completed the steps.
7. The last step is to click CREATE REPORT.
If you want to add additional accounts later, you can find a link to do so in the Looker Studio connector configuration.
If you are advertising on Bing you are probably also advertising on other channels, like Google (Google Ads), Apple Search Ads and/or many more.
You could have a look at our Template Gallery and check our Looker Studio Multichannel Attribution Template, it will allow you to get a blended look of all your advertising data and be able to compare ROI/CPA insights across the various channels that you're advertising on.
Start with the free trial now >>
How to analyze All Your Marketing Metrics from Bing Ads in Looker Studio properly?
Sure, Google is the largest Search Engine, but it isn't the only one, so why would you want to give up on Bing Ads, especially if you integrate the data into Looker Studio?! All data will be available and you will be able to effectively measure the success of your Bing Ads and compare it against the other channels that you're using.
Think of Looker Studio as a canvas where you can customize your metrics and dimensions and set up a tailored dashboard based on your needs. Let's say that you are showing your results to someone who is not directly involved in the marketing process, you will probably want the presentation to be as visual as possible.
Let's say that you are running campaigns across a range of geos, all over the globe and your stakeholders want to see the CPA figures and how they vary by country. It will be much better to use one of the visualizations that will present the metric on the map of the world rather than a table or a sheet.
What do you need to know about Microsoft Advertising (Bing Ads)?
If you've ever used Google Ads, it won't be too difficult to explain Bing Ads to you, nor will it be difficult to import Bing Ads data into Looker Studio. To put it simply, Bing Ads function much like Google Ads, the maximum amount that you are willing to pay for each click (PPC) and the click through rate (CTR) of each ad are used to decide when and how often an ad should be shown to a visitor.
By looking at the click through rate you will be encouraged to generate more effective ads and pay only for advertising on keywords that are relevant to your products and/or services. If you haven't been using Bing Ads, you should probably start thinking about launching your first Bing campaign, especially if you're already active on Google Ads. Microsoft Advertising's market share is about one third in the US, so it is by no means a channel that should be neglected.
How do I add Bing Ads to Looker Studio?
We have already explained how to add Bing Ads to Looker Studio. It can be done simply and easily via Windsor.ai. The Looker Studio Bing Ads data will be available because of the Microsoft Advertising API which collects and categorizes all data which is gathered from your campaigns.
What Windsor.ai enables you to do with ease and in few simple steps is to incorporate that data, visualize and organize it into dashboards in Looker Studio for instance, but you can also take the long route and connect Bing Ads to Looker Studio directly, without an intermediary which in this case is Windsor.ai.
Of course you can choose the other option and connect Bing Ads to Looker Studio directly, but beware that the route isn't exactly direct, in fact, it is quite complex. Microsoft offers marketing data via an API which uses SOAP messaging protocol, so in order to call specific data objects you must use SOAP request messages. Here's what such a request should look like:
If that's Greek to you, perhaps you should stick to Windsor.ai because it makes things so much simpler.
Benefits of using Template with Windsor
Perhaps the best thing about Windsor.ai is that you can use templates that are ready, but you can also create your own templates. If you have specific requirements, you only need to build a template once and you can use it every time when you want to integrate data, regardless whether we're talking about importing Bing Ads into Looker Studio, Facebook Ads into Tableau, or a blend of data that comes from different sources.
Let's assume that you market your products/services using Bing Ads, but you also use Google Ads and Facebook Ads. With the Multi Channel Attribution Dashboard you can compare the three against each other, see which channel brings more conversions with the same spend, in other words you can easily determine which is the most profitable channel for you so you can scale it and optimize the other ones so they become as profitable. Look how user-friendly it is: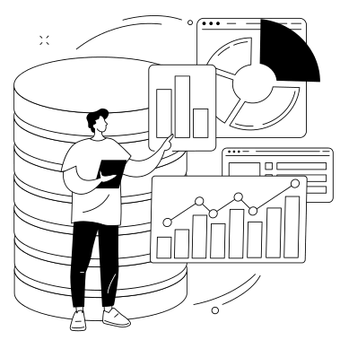 Try Windsor.ai today
Access all your data from your favorite sources in one place.
Get started for free with a 30 - day trial.
Start Free Trial
And that's just one of the templates that are available, check more of them here.