In this article, we have compiled a list of Looker Studio consultants and template creators we believe will help get the insights you're looking for from your marketing efforts and performance.
If you're looking at visualizing your marketing data, Looker Studio is one of the best ways to do it. It is also very easy to get started.
If you want to understand how it works through a demo, please feel free to schedule a call with us. You can also write to us at hello@windsor.ai.
Table of content: 
We're sharing an updated list below to help speed up your setup on reporting.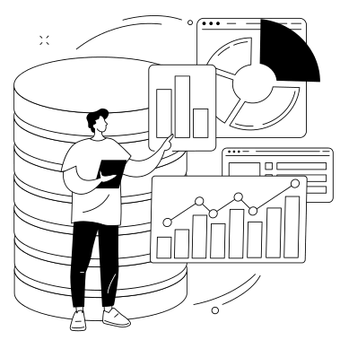 Try Windsor.ai today
Access all your data from your favorite sources in one place.
Get started for free with a 30 - day trial.
Start Free Trial
Why you might need a Looker studio consultant?
When looking for insights from our Marketing efforts and expenses, we are often at a loss as to where to start and/ or what to look for. Hiring an agency, freelancer, or consultant to help with your decisions isn't an easy task. Even if you have access to your Marketing DATA, you must have tools, and dashboards and be tech savvy to monitor their performance. Following are a few marketing dashboard templates you can set up in minutes:
TOP 25 Looker studio Template creators and consultants in 2023
Here is a list of the Top 25 Google Data studio Template creators and consulting agencies!
Sheetsformarketers is a page that offers many free templates and tutorials for Looker Studio and Google sheets.
It is one of the best sites to start as a beginner, to learn the basics of creating Google Data studio report templates and dashboard to get the best insights from your Marketing Data.
 One PPC agency is a pay per clicks (advertising agency), that provides service to manage and optimize your digital marketing with weekly or monthly reporting. They also have an array of free google data studio templates for google ads, Google AdWords, and Facebook ads to choose from.

Looker Studio Guru is a blog that provides Paid Google data studio templates and tutorials for Desktop and mobile, directly from the point of view of a Digital Marketer.
Michael Howeely, is a Digital Analyst who focuses on Digital Marketing, Analytics, and Data visualization.
In his blog, there are many Google Data studio tutorials and templates to learn from and use for your clients, the array of templates can vary from digital marketing to cryptocurrency.


This site belongs to Mehdi Oudjida who is a web analytics freelancer that concentrates mainly on Digital Marketing using Looker Studio.
Mehdi is one of the main people that deserve your attention in the world of Google Data studio consultancy and Templates.
This Blog was created by Konstantin Yatsenko. It is a blog about data and how data can help you grow your eCommerce business.
You can find a lot of useful materials about Google Analytics, Google Tag Manager, and Looker Studio.
He also has a fast-growing youtube page full of tutorials and templates.
His newest tutorial: How to build an insightful eCommerce Dashboard in GDS – Looker Studio Tutorial (2022)
Featured templates: Looker Studio & Google ads
Loves Data is a page that provides free and paid courses for web analytics and Google Data studio.
It is a great place to start if you are a beginner or want to get more of a grip on your Google Data studio abilities.
Ophelie Harnichard is a marketing services consultant that concentrates on SEO / SEM and content with a touch of Google data studio, working with Indigo cactus will help you grow your online presence and you will be provided with a bi-weekly google data studio dashboard.
Dase is a DIGITAL ANALYTICS consulting agency that specializes in advanced web and digital analytics. Mainly with Google Analytics and Google Analytics 360, Looker Studio & Google Tag Manager.
Harsha is a Google Data studio freelancer, who is available on most of the freelancing platforms, he can help you leverage your data to create an insightful and well-designed dashboard.

Data Bloo is a Digital Analytics Agency that will help you Bring marketing data from different sources into Looker Studio dashboards and turn your analysis into action. They specialize in Google Analytics, Google Ads, Google Search Console Tableau, Youtube Analytics, Facebook Ads, Instagram Ads
They also offer a variety of free & paid google data studio templates for almost all marketing platforms.
Features Template:

GA4 Ecommerce Conversion Funnel Template

 that tracks customers' behavior and identifies where they drop during their buying process.

GA4 Goal Exploration Report

 that monitors the business KPIs of a website/app such as revenue, purchases, and conversions.

GA4 Website Master Template

 / 

GA4 Lead Generation Master Template

that provides an all-in-one view of your business covering website overview, e-commerce reporting or lead generation (depends on the template), and organic and paid search performance.
Siavak is a digital analytics agency that will create systems that leverage data to help ambitious leaders better operate, optimize, and grow their already high-performing online businesses and overcome complex business, operational, and marketing challenges.
They also have multiple free templates that you can use for your Marketing analytics.
The founder has also created this page https://templr.pro which is a 100% free community visualization that helps users create custom viz 20x faster and much easier, using just HTML and CSS.
This blog site was created by  Lachezar Arabadzhiev who is the CEO of  Skildlabs. This page has hundreds of free courses, tutorials, and templates for Looker Studio.

KPIs Studio is a Digital marketing analytics agency with a team of marketers and data analysts who drive results by leveraging data. This Google data studio consulting agency will help create a dashboard for all your marketing data.
Check their latest blog post about the best practices to enhance your dashboard to make easily understandble for your clients.
Easy Reporting is a Google Data studio consulting agency that can help get a full understanding of your Digital marketing efforts by leveraging Looker Studio Dashboarding capabilities.
This blog site has been created by Jesper Åström, who has been in the industry for the last 10 years creating successful Digital agencies, so now he created this blog to help marketers and businesses with their growth FOR FREE! On this page, you will find Looker Studio templates and tutorials.
Ivan Palii is Google Data studio freelancer, who creates Free & Paid Google data studio Templates & tutorials. He specializes in Digital Marketing and SEO Data studio reports.
 Featured templates : https://ivanhoe.pro/google-data-studio-templates/gsc-and-ga/
Aro Digital is a digital marketing agency that provides an array of services from SEO, Social media, Looker Studio Analytics & insights and many more, they also have multiple templates in the Google Data studio featured gallery.
Three Ventures Is A Consulting Firm For Analytics, Marketing, Development, & Cloud.
We help our clients drive revenue and productivity growth within their organizations. We're not your typical consultancy – we roll up our sleeves and get down to business.
IDimension is a DIGITAL MARKETING ANALYTICS agency that will help get a full grip on your Marketing Data, by defining goals and providing recommendations.
Junto is a Consulting agency that will help build customer and lead strategy. It's a team of media buying and data experts that will guide you through growing the performance of your advertising investments. They also have multiple Google Data studio dashboard templates published in the Google Data studio gallery.
Helpful lee provides free guides and tips for services focusing on Looker Studio.  We help small businesses with marketing strategy and large businesses and agencies with reporting optimization.
From Data Strategy to MLOps consulting to dashboard development, PH Data helps you get more value out of your data—whether it's just connecting the dots or rewriting the whole book. With innovative customers in a range of industries and phData's best practices in hand. They also have multiple Looker Studio Dashboard templates for almost every industry.
Search Foresight is a digital marketing agency recognized for its SEO / SEA expertise whose positioning is evolving in line with the profound changes in the market. They also specialize in online and offline marketing. Their templates have been featured multiple times in the Looker Studio Gallery, which makes one of the Looker Studio consulting agencies to consider partnering with.
Whole Whale is a B Corp digital agency that leverages data and tech to increase the impact of social impact organizations.  We provide analytics, content marketing, and advertising services to socially conscious companies and nonprofits. Their templates have been featured multiple times in the Looker Studio Gallery. Check out one of their new paid templates for Google Data studio & Mailchimp.
How to choose the right Looker Studio consultant for your project?
In this day and age, choosing the right consultant or freelancer for your project can be ponderous and a time-consuming task. But here at Windsor.ai, we have compiled a list of Looker Studio Freelancers and consultants that we would trust with our business

But even with our recommendation, it is always advisable to go through these steps:
1- Search for reviews on the web for Consultants or freelancers on pages like Crunchbase, G2, and many others.
2- Check who they worked with, and who they partnered with.
3- Ask for case studies, templates, or a test with dummy data.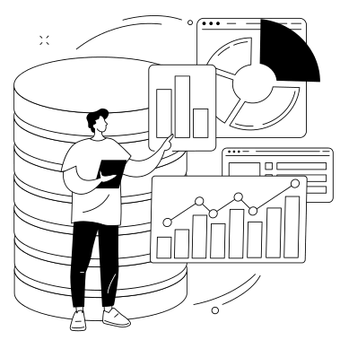 Try Windsor.ai today
Access all your data from your favorite sources in one place.
Get started for free with a 30 - day trial.
Start Free Trial
Windsor Solutions:
Windsor.ai is a marketing attribution software that aims to give advertisers and marketers the power to make data-driven decisions gathered from the different parts of the customer journey.
Users do not just automate the marketing data they are working with, but they can also connect it with each other as well. It can look at customer journeys and point out to users where they get the most return on investment (ROI). With Windsor.ai you will have access to more than 70 Data source connectors for all Visualization tools and Data Warehouses.

Want to Boost the Performance of Marketing? , Start a free trial  & book a Free Demo of  Windsor's Marketing Attribution Software, to see how it helps you get the best out of your marketing activities.