In this article, we compiled a list of the top 25 Digital Marketing agencies in San Francisco, we are confident that they will help get the result you aim for from your Digital Marketing efforts.
With Windsor.ai you can connect all your marketing data with our marketing attribution software. Measure ROI for every channel, campaign, keyword and creative. Take into account cancellations, returns and offline conversions from CRM.
Top 25 Marketing Firms in San Francisco
The compiled list contains 25 of the best digital marketing agencies in San Francisco which focuses on different topics such as :
Growth Marketing

Digital Marketing
Victorious SEO is a Digital Marketing agency that will help you Elevate Your SEO into a Dependable Marketing Channel that drives dependable results and predictable ROI.
Whether you want to increase brand awareness, generate more leads, or produce more revenue… It all starts with organic search visibility.
Services: On page SEO/ Off Page SEO and SEO content services.
Year Founded: 2012
Clients: SoFi, Groupon, Yahoo, Spotify, GE, Salesforce and many more
Awards:
TOP Enterprise SEO Clutch IO 2019
BEST SEO FIRM 2020 DIGITAL.COM
SEARCH ENGINE LAND AWARD WINNER
RN 01 is a Digital Marketing agency that focuses on all subjects that will help you grow your brand and revenues, they are also well known in the digital marketing market in San francisco and a well advanced agency in the new technologies, such as Artificial intelligence & Web3.
Services:
Branding & Identity

Website & digital platforms

Ecommerce

Web3 Experience design

VR & AR environments
Year Founded: 2008
Clients: Airbnb, ERICSSON, LOLIWARE, SWELL, AMAZON global selling, Hubspot, Forbes
Clay is a UI/UX design and branding agency in San Francisco. We elevate brands through world-class digital experiences.
Services:
Product and Brand Strategy

UI/UX Design

Branding

Marketing Websites

Web and Mobile Development

Innovation Consulting
Year Founded: 2009
Clients: Facebook, Google, Slack, Credit Karma, Coinbase, Joe & the Juice, Amazon, UPS
As a full-service digital agency, Moburst offers the full suite of offerings that launch you into the rare air of hypergrowth. Get ready to hit your KPIs, experience incredible ROI, and see results you never thought possible.As a full-service digital agency, Moburst offers the full suite of offerings that launch you into the rare air of hypergrowth. Get ready to hit your KPIs, experience incredible ROI, and see results you never thought possible..
Services: Creative & Content, Marketing strategy, Media Buying, Organic Awareness, Product & Dev.
Year Founded: 2013
Clients: Abide, Reddit, Samsung, Calm, Gett, Discovery, Pink park
Dpdk helps businesses grow by combining their expertise in technology, design & creativity. As an Digital marketing innovation partner, Dpdk helps their customers with their experience and expertise dealing with continuous transformation and resilient adaptation.
Services: 
Strategy & consulting

Customer Experience & Design

Technology & engineering

Branding

Digital content & Advertising

Product & Business innovation

Digital Teams
Year Founded: 2001
Clients: WebGL, Google Cloud platform, Magento, Mail Chimp, Facebook, Google marketing platform, Hubspot
Awards: MaCom Award 2021 ( Digital Marketing gold, Multi-channel product launch gold, Website gold, Brand refresh platinum)
Smith & Co combines creative thinking with digital craftsmanship to bring out websites that deliver results. Just bear in mind that a good, thoughtful website design will go a long way in determining your reputation and customer retention.
Services:
Paid media marketing

Branding

Design
Year Founded: 2015
Clients: BlackRock, TEVA, University of Wyoming, Ingka Centers, Automation anywhere
Search Manipulator is a digital marketing agency that specializes in brand management, more specifically reputation management, they will help remove or suppress any negative reviews and/or pages about your websites.
Services:
Reputation management

Crisis management

SEO

Brand management services
Year Founded: 2010
Clients: Blossom Water, Megatel Home, Amin LAW, NetReputation
Awards: Impact company of the year 2022 (DotCom magazine)
LCI is a Full-Service Public Relations and Marketing Communications Agency.
Their services consist of identifying your business goals, articulating your market differentiators, understanding your target audiences and identifying which communications channels those audiences embrace.
Services:
Public Relations

Marketing & Branding

Social Media

Content Marketing

Influencer marketing
Year Founded: 1990
Clients: Velodyne LiDAR, UCSF, Center for Neuro Skills, Save the Redwoods League, Stanford Children's Hospital, Global Alzheimer's Platform, California Bank & Trust, NBC Universal, Match.com, Walmart, Whole Foods Market
Cyrusson is a Digital Marketing agency that will help you design and integrate marketing strategies that cover all channels of communication and messaging with customers at scale. It is an omnichannel strategy that can guide branding decisions and outline clear objectives across all areas of marketing. A complete approach, the system is a mix of digital advertising, SEO, social media marketing, and reputation management to build the online presence, generate, and convert those into sales for businesses.
Services:
SEO

Digital Advertising

Branding

Social media marketing
Year Founded: 2019
Clients: The law offices, DiNicola insurance services, Martha Navarrete insurance
Awards: TOP rated SEO agency 2022 SEO blog

Evviva is an insight-based, strategy-led Digital Marketing agency with offices in San Francisco and Edinburgh.
They will help you combine the power of insight with the art of identity to make people act.
Services:
Branding

Digital advertising

Social media marketing
Year Founded: 2009
Clients: Amazon, Atlassian,  Chevron, Intel, Google Fiber and many more
Cylogy, Inc. is a Digital marketing consultancy  boutique in San Francisco specialized in Sitecore CMS, Enterprise-grade WordPress, headless development, DevOps optimization and related digital experience, Web CMS and marketing technology tools.
Services:
Digital Strategy

Development
Year Founded: 2001
Clients: Qlik, CMSWIRE, Pelion, arm, Spare the air, Kigen
Crowd is a global creative agency that specializes in amplifying demand for brands around the world. 
Their dynamic, multi-national team fuses rich data, digital innovation, and creativity to consistently exceed expectations. Their holistic approach means your message hits harder, budgets go further, and sales reach higher.
Services:
Creative & Content

Digital

Demand Generation

Distribution
Year Founded: 2012
Clients: Adidas, Nike, PubG, Costa Coffee, Dubai Airport, Samsonite and many more
Forward Push is a San Francisco based inbound marketing agency that was founded on the idea that marketing works best when ideas are brought together. They will work to understand your core values, messaging, branding, and philosophy, all to create a strategy that adheres to your identity and reinforces everything you stand for.
Services:
SEO

Paid Advertising

Content Marketing

Social Media Marketing
Year Founded: 2011
Clients: Big Wipes, CreaClip, Gainer, Kitsch of Youth, The Taylor Law group and many more
Barrett is an independent advertising agency headquartered in San Francisco, California, it's an advertising agency that provides a range of creative production for clients. Its offerings include graphic design, digital and creative services, social media, and print, TV, video, and radio production.
Services:
Digital Marketing

Media Planning/ Buying

Design

Public relations
Year Founded: 2012
Clients: Marvel, Asics, Walmart, Ubisoft, Salesforce, Redwood, Exchange Bank, Sutter health and many more
Deloitte Digital offers strategic, mobile, social network, digital content, digital enterprise resource planning, web, and digital design, and communication solutions.
It provides MarketMix, a broad platform for digital marketing solutions that provides compelling customer experiences online, in-store, and on the go. The company also offersCloudMix on Oracle for organizations running Oracle customer front-office cloud applications and on-premise back-office tools to help them to assess their cloud readiness and take advantage of the business value cloud.
Services:
Digital Marketing

Digital Advertising

Digital Design

Web planning

Communication solutions

Social media Marketing
Year Founded: 1999
Clients: Taco bell, Ericsson, Daimler AG, Belk, ADOBE, Activision and many more
The School of thought is a Digital Marketing agency Based in Oakland San Francisco With their expertise they will help you reach the goals you aim for, with their various services and technologies.
Services:
Paid Advertising

Content & videos

Digital Marketing

Social Media Marketing
Year Founded: 2008
Clients: Redbull, Millman, Blend, Cisco, Montage health and many more
MINT is an agency that shifts market perceptions with intelligent creativity.
MINT fuses world class brand design with integrated marketing solutions for clients in the financial, hospitality, technology, real estate, and lifestyle sectors, as well as many other categories of expertise.
Located in the San Francisco Bay Area, :MINT is proud to provide to their clients across the United States, Canada, and Australia.
Services:
Branding

Photography

Video

Digital Assets

Brand Roadmap
Year Founded: 2013
Clients: Nuix, Ocean Prime, Creative Oak, Intercity Packers, TSG advice and many more
Vonnda is a Digital Marketing agency that We'll help you reach your goals with powerful,reliable, user-friendly digital solutions that are built to deliver results.
Services:
Digital Strategy

Digital Marketing

Web Design

B2B & B2B e-commerce
Year Founded: 2010
Clients: Maverick Charters, Molekule, Samuel Hubbard shoes, Pax labs, American underwater products and many more
Tendo, is a full-service B2B content agency. That will help you plan, create, and optimize integrated content experiences that help you meet your toughest business goals.
Services:
Content Strategy & Experience

Content Marketing
Year Founded: 1999
Clients: Salesforce, Cisco, Ca technologies, Blackboard, VM ware, Adobe and many more
As a full service global experiential marketing firm based in San Francisco, MKM creative works with an array of clients across industries to deliver creative and strategic brand activations, identity, development, strategy, and consumer engagement.
Services:
Branding Development services

Brand Marketing Strategy

Brand Activations
Year Founded: 2012
Clients: Eaze, Grand Marnier, Hint Water, Popchips, SKYY, Vegan cuts and many more
Free range is an innovation and storytelling company.
It's a collective of entrepreneurs, designers, academics and researchers combining a disciplined approach to unlocking innovation with the principles of creative storytelling to drive lasting impact.
Services:
Storytelling

Design

Workshops

Product innovations
Year Founded: 1999
Clients: Mindful school, Purple Carrot, Go Elgido, Veritable Vegetable, AAG, HP, Lithium, Autodesk, The Newyork Academy of science and many more
California SEO pros will provide you with a different approach to SEO and Digital Marketing by listening to your concerns and pain points, learning about your business, then understanding your business goals and marketing goals,and last but not least digging into your competitors to seek out the best opportunities for your business with the best ROI.
Services:
SEO

PPC

Social Media Marketing
KeepHumanity is a Digital Marketing agency in the San Francisco Bay area that currently has over a dozen successful clients. Dedicated to each client, with understanding and a winning spirit, they provide a winning service and formula of success to each client.
Services:
Web Design

Digital Marketing

SEO

Graphic Design
Jives Media is a Marketing Agency Consisting Of Award-Winning Web Designers, Growth Hackers, And MBA Brand Strategists, that helps organizations from early stage startups to Fortune 500 corporations meet their marketing goals while serving a wide range of industries.
Services:
Web Design

Google Ads

Social Media

Video Marketing & Production

SEO
Year Founded: 2012
Clients: Poshmark, Oracle, West Valley college, Thumbtack and many more
Awards: Top Marketing & Advertising Agency 2022
With Their combined years of hands-on practice, they have developed incredibly effective marketing tactics that have consistently resulted in millions of dollars in revenue for the companies they've worked with.They've already helped thousands of bloggers and startups realize exponential growth.
Services:
Growth Hacking

Growth Marketing

SEO

Paid Marketing

Content Marketing
Year Founded: 2017
Clients: Spekit, Setsail, Cube, Kyte, Almanac, Deuk Spine institute and many more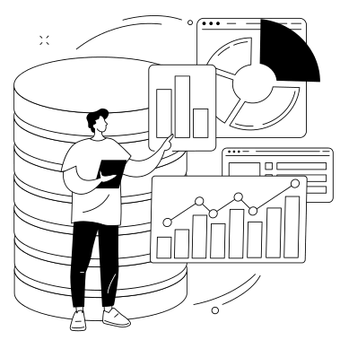 Try Windsor.ai today
Access all your data from your favorite sources in one place.
Get started for free with a 30 - day trial.
Start Free Trial
Conclusion about Top Marketing Agencies in San Francisco
San Francisco is a home to the world's most advanced technologies and marketing agencies, tracing the steps that everyone should and need to follow. There is zero to none chance that you wouldn't find the best creative agency that will meet your company's needs.
Windsor.ai has been a partner to Digital Marketing agencies from all over the world since it started, we help our customers connect all their marketing data in one place to get the best insights and information about their marketing efforts for SEO, Paid advertising, Social Media, CRM, E-commerce and web analytics.
Start your 30 days Free trial today.
You might be interested to read:
TOP 25 Looker Studio Template Creators & Consultants
Google Sheets Budget Pacing Template for Google Ads, Facebook, LinkedIn Ads
Marketing and Advertising Agencies in Singapore