Curious to see how your LinkedIn Pages perform in Google Data Studio. Our LinkedIn Page Dashboard template contains all the data which is available in LinkedIn Page Analytics and more. Available pages in the report are:
Visitor analytics
Visitor metrics
Update analytics
Update metrics
Updates
The full list of available metrics and dimensions is available further below in this article.
This dashboard connects to the following data source
Connecting your data
The process to set up this dashboard shouldn't take more than 2 minutes. Before you get started please make sure that you have your admin access to at least one LinkedIn company page. During the installation you will be asked to log in with your LinkedIn username and password.
We also have another Looker Studio Linkedin Ads template which you can check out.
To get other channels connected and visualised please check out our Template Gallery.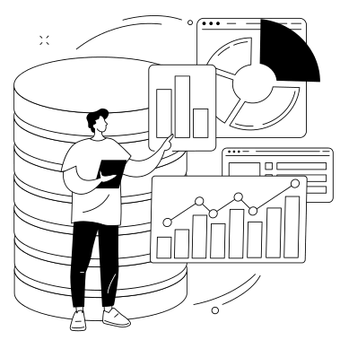 Try Windsor.ai today
Access all your data from your favorite sources in one place.
Get started for free with a 30 - day trial.
Start Free Trial
Setting up the Looker Studio connector and dashboard
Configure the Looker Studio Connector: LinkedIn Pages
Once you have added your API key click Finish
Back in Looker Studio click CREATE REPORT
Linkedin Pages available metrics and dimensions in this Looker Studio dashboard
| Name | Type | Description |
| --- | --- | --- |
| About Page Views | NUMERIC | About page views |
| About Unique Page Views | NUMERIC | About unique page views |
| Account ID | TEXT | The organization identifier. |
| Account Name | TEXT | The locale-specific name of the entity. |
| All Desktop Page Views | NUMERIC | All desktop page views |
| All Desktop Unique Page Views | NUMERIC | All desktop unique page views |
| All Mobile Page Views | NUMERIC | All mobile page views |
| All Mobile Unique Page Views | NUMERIC | All mobile unique page views |
| All Page Views | NUMERIC | All page views |
| All Unique Page Views | NUMERIC | All unique page views |
| Follower Counts by Association | NUMERIC | Follower Counts by Association |
| Organic Follower Counts by Association | NUMERIC | Organic Follower Counts by Association |
| Paid Follower Counts by Association | NUMERIC | Paid Follower Counts by Association |
| Follower Counts by Association Type | TEXT | Follower Counts by Association |
| Careers Page Banner Promo Clicks | NUMERIC | Careers page banner promo clicks |
| Careers Page Employees Clicks | NUMERIC | Careers page employees clicks |
| Careers Page Jobs Clicks | NUMERIC | Careers careers page jobs clicks |
| Careers Page Promo Links Clicks | NUMERIC | Careers page promo links clicks |
| Careers Page Views | NUMERIC | Careers page views |
| Careers Unique Page Views | NUMERIC | Careers unique page views |
| Follower Counts by Country | NUMERIC | Follower Counts by Country |
| Organic Follower Counts by Country | NUMERIC | Organic Follower Counts by Country |
| Paid Follower Counts by Country | NUMERIC | Paid Follower Counts by Country |
| Follower Counts by Country Id | COUNTRY | Follower Counts by Country |
| CTR | PERCENT | Click-Through Rate |
| Date | DATE | Date |
| Desktop About Page Views | NUMERIC | Desktop about page views |
| Desktop About Unique Page Views | NUMERIC | Desktop about unique page views |
| Desktop Careers Page Views | NUMERIC | Desktop careers page views |
| Desktop Careers Unique Page Views | NUMERIC | Desktop careers unique page views |
| Desktop Custom Button Click Counts | NUMERIC | Desktop custom button click counts |
| Desktop Insights Page Views | NUMERIC | Desktop insights page views |
| Desktop Insights Unique Page Views | NUMERIC | Desktop insights unique page views |
| Desktop Jobs Page Views | NUMERIC | Desktop jobs page views |
| Desktop Jobs Unique Page Views | NUMERIC | Desktop jobs unique page views |
| Desktop Life At Page Views | NUMERIC | Desktop life at page views |
| Desktop Life At Unique Page Views | NUMERIC | Desktop life at unique page views |
| Desktop Overview Page Views | NUMERIC | Desktop overview page views |
| Desktop Overview Unique Page Views | NUMERIC | Desktop overview unique page views |
| Desktop People Page Views | NUMERIC | Desktop people page views |
| Desktop People Unique Page Views | NUMERIC | Desktop people unique page views |
| Desktop Products Page Views | NUMERIC | Desktop products page views |
| Desktop Products Unique Page Views | NUMERIC | Desktop products unique page views |
| Organic growth of the organization's followers per day | NUMERIC | Growth of the organization's followers over day through organic. |
| Paid growth of the organization's followers per day | NUMERIC | Growth of the organization's followers over day through ads. |
| Follower Counts by Function | NUMERIC | Follower Counts by Function |
| Organic Follower Counts by Function | NUMERIC | Organic Follower Counts by Function |
| Paid Follower Counts by Function | NUMERIC | Paid Follower Counts by Function |
| Follower Counts by Type of Function | TEXT | Follower Counts by Type of Function |
| Follower Counts by Industry | NUMERIC | Follower Counts by Industry |
| Organic Follower Counts by Industry | NUMERIC | Organic Follower Counts by Industry |
| Paid Follower Counts by Industry | NUMERIC | Paid Follower Counts by Industry |
| Follower Counts by Industry Type | TEXT | Follower Counts by Industry Type |
| Insights Page Views | NUMERIC | Insights page views |
| Insights Unique Page Views | NUMERIC | Insights unique page views |
| Jobs Page Views | NUMERIC | Jobs page views |
| Jobs Unique Page Views | NUMERIC | Jobs unique page views |
| Life At Page Views | NUMERIC | Life at page views |
| Life At Unique Page Views | NUMERIC | Life at unique page views |
| Mobile About Page Views | NUMERIC | Mobile about page views |
| Mobile About Unique Page Views | NUMERIC | Mobile about unique page views |
| Mobile Careers Page Employees Clicks | NUMERIC | Mobile careers page employees clicks |
| Mobile Careers Page Jobs Clicks | NUMERIC | Mobile careers page jobs clicks |
| Mobile Careers Page Promo Links Clicks | NUMERIC | Mobile careers page promo links clicks |
| Mobile Careers Page Views | NUMERIC | Mobile careers page views |
| Mobile Careers Unique Page Views | NUMERIC | Mobile careers unique page views |
| Mobile Custom Button Click Counts | NUMERIC | Mobile custom button clicks |
| Mobile Insights Page Views | NUMERIC | Mobile insights page views |
| Mobile Insights Unique Page Views | NUMERIC | Mobile insights unique page views |
| Mobile Jobs Page Views | NUMERIC | Mobile jobs page views |
| Mobile Jobs Unique Page Views | NUMERIC | Mobile jobs unique page views |
| Mobile Life At Page Views | NUMERIC | Mobile life at page views |
| Mobile Life At Unique Page Views | NUMERIC | Mobile life at unique page views |
| Mobile Overview Page Views | NUMERIC | Mobile overview page views |
| Mobile Overview Unique Page Views | NUMERIC | Mobile overview unique page views |
| Mobile People Page Views | NUMERIC | Mobile people page views |
| Mobile People Unique Page Views | NUMERIC | Mobile people unique page views |
| Mobile Products Page Views | NUMERIC | Mobile products page views |
| Mobile Products Unique Page Views | NUMERIC | Mobile products unique page views |
| Organization Description | TEXT | The locale-specific description of the entity. |
| Organization Follower Count | NUMERIC | Number of organization followers. |
| Organization | TEXT | The organization identifier. |
| Organization Name | TEXT | The locale-specific name of the entity. |
| Organization Primary Type | TEXT | Type of primary organization being used in the lookup. Possible values - NONE,SCHOOL,BRAND |
| Organization Status | TEXT | Status of the organization, such as operating or out of business. |
| Organization Vanity Name | TEXT | Entity's unique name used in URLs. |
| Organization Website | TEXT | The locale-specific website of the entity. |
| Overview Page Views | NUMERIC | Overview page views |
| Overview Unique Page Views | NUMERIC | Overview unique page views |
| People Page Views | NUMERIC | People page views |
| People Unique Page Views | NUMERIC | People unique page views |
| Post ID | TEXT | Post ID (could be Share ID or UGC post ID) |
| Products Page Views | NUMERIC | Products page views |
| Products Unique Page Views | NUMERIC | Products unique page views |
| Follower Counts by Region | NUMERIC | Follower Counts by Region |
| Organic Follower Counts by Region | NUMERIC | Organic Follower Counts by Region |
| Paid Follower Counts by Region | NUMERIC | Paid Follower Counts by Region |
| Follower Counts by Region Name | REGION | Follower Counts by Region Name |
| Follower Counts by Seniority | NUMERIC | Follower Counts by Seniority |
| Organic Follower Counts by Seniority | NUMERIC | Organic Follower Counts by Seniority |
| Paid Follower Counts by Seniority | NUMERIC | Paid Follower Counts by Seniority |
| Follower Counts by Seniority Type | TEXT | Follower Counts by Seniority |
| Share Activity | TEXT | URN of the activity associated with this share. Activities act as a wrapper around shares and articles to represent content in the LinkedIn feed. |
| Share Audience Type All Followers | BOOLEAN | Make share visible to everyone, even guests on LinkedIn (default="true") |
| Share Change Actor | TEXT | The entity authorized the change. |
| Share Clicks Count | NUMERIC | Number of clicks (per day). |
| Share Comment Count | NUMERIC | Number of comments (per day). |
| Share Comment Mentions Count | NUMERIC | Number of mentions of the organizational entity in a comment across LinkedIn. The field does not have a value when individual share statistics are requested. |
| Share Count | NUMERIC | Number of shares. |
| Share Created Time | DATE | When the event created. |
| Share Description | TEXT | Content description. This field is displayed to a small percentage of members on the mobile web version of the site. It is not displayed on the desktop site or native mobile apps. Maximum of 256 characters. |
| Share Edited | BOOLEAN | A flag that indicates if this share was edited by a member. |
| Share Engagement Rate | PERCENT | Number of organic clicks, likes, comments, and shares over impressions. |
| Share Entity | TEXT | URN of the content being shared. Typical URN format is urn:li:digitalmediaAsset:C551DAQFRc4PDJV0OBg or urn:li:richMediaSummary:{id} (deprecated). |
| Share ID | TEXT | Unique ID for the share. |
| Share Impression Count | NUMERIC | Number of impressions. |
| Share Last Modified Actor | TEXT | The entity authorized the last change. |
| Share Last Modified Time | DATE | When the event last time modified. |
| Share Like Count | NUMERIC | Number of likes. This field can become negative when members who liked a sponsored share later unlike it. The like is not counted since it is not organic, but the unlike is counted as organic. |
| Share Media Category | TEXT | The type of media represented by contentEntities. |
| Share Mention Count | NUMERIC | Number of mentions of the organizational entity in a share across LinkedIn. The field does not have a value when individual share statistics are requested. |
| Share Owner | TEXT | Owner of the share. |
| Share Target Functions | NUMERIC | Restrict share to specific functions. Not applicable to member shares. |
| Share Target GeoLocations | NUMERIC | Restrict share to specific geoLocations. Not applicable to member shares. Supported URN types - countryGroup, country, state, and region. |
| Share Target Industries | NUMERIC | Restrict share to specific industries. Not applicable to member shares. |
| Share Target Interface Locales | NUMERIC | Restrict share to specific user locales. Not applicable to member shares. |
| Share Target Locations | NUMERIC | Restrict share to specific locations. Not applicable to member shares. Supported URN types - countryGroup, country, state, and region. |
| Share Target Seniorities | NUMERIC | Restrict share to specific seniorities. Not applicable to member shares. |
| Share Text | TEXT | Unique ID for the share. |
| Share Title | TEXT | Content title. Either Share URL or share text is shown when no title is provided. |
| Share Unique Impressions Count | NUMERIC | Number of unique impressions. |
| Share URL | TEXT | URL of the content being shared. |
| Follower Counts by Staff Count Range | NUMERIC | Follower Counts by Staff Count Range |
| Organic Follower Counts by Organic Staff Count Range | NUMERIC | Follower Counts by Organic Staff Count Range |
| Follower Counts by Paid Staff Count Range | NUMERIC | Follower Counts by Paid Staff Count Range |
| Follower Counts by Staff Count Range Name | TEXT | Follower Counts by Staff Count Range Name |
| UGC Post ID | TEXT | Unique UGC post ID |
You should also read:
Easily Connect Your LinkedIn Pages Data
Connect all your data to Looker Studio
Best Free & Paid Looker Studio Connectors in 2023
Power BI LinkedIn Page Insights Dashboard Template
9 Best Looker Studio Example Dashboards And Reports
Looker Vs Power BI: Compare Business Intelligence Tools
Looker Studio Template Gallery
Best Free & Paid Looker Studio Connectors in 2023