You can copy our free Looker Studio Instagram Insights Overview Report here. But if you need some tips to get started, keep reading!
Just curious: how do you decide what to post on your business account on Instagram? 
There are a ton of formats to choose from. You can go with photos, videos, stories, or IGTV. Not to mention the unlimited options you have when it comes to the creative.
Creating content for Instagram takes lots of time (especially, if you're committed to posting frequently). So unless you know what works best for your business and audience, you're wasting your time.
This is where Instagram Insights comes in handy.
Instagram Insights will help you figure out:
Who your followers are

What types of content do they prefer

Whether your Insta posts are working
In this post, we'll show you how to quickly create a dashboard in Looker Studio using Windsor.ai's Instagram connector.
You can use the insights from this template to improve your content strategy, optimize your campaigns, and grow your business account.
So, without further ado…?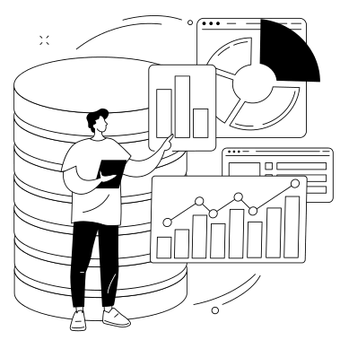 Try Windsor.ai today
Access all your data from your favorite sources in one place.
Get started for free with a 30 - day trial.
Start Free Trial
Instagram Insights Looker Studio Report:
This Instagram Insights Looker studio report helps you to get started with this. There are currently three pages available in the report:
Insights Overview
Posts Reporting
Insights Activity
To keep the dashboard simple, we're only using a few of the available dimensions available in our connector. The whole list of supported metrics and dimensions is further down below in this article.
Connecting your data To Looker Data studio
The process to set up this dashboard shouldn't take more than 2 minutes. Before you get started please make sure that you have your admin access to at least one Instagram page through your Facebook business account. During the installation, you will be asked to log in with your Facebook username and password.
Setting up the Looker Studio connector and dashboard
Configure the Looker Studio Connector: Instagram Insights
Once you have added your API key click Finish
Back in Looker Studio click CREATE REPORT
Now your Instagram dashboard is set up
To get other channels connected and visualised please check out our Free Marketing Template Gallery.
You Should check out:
Connect Instagram Insights to Snowflake
Connect Instagram to BigQuery in Minutes
Free Google Data Studio Templates in 2023
Connect Instagram to Google Sheets
Free Instagram Analytics Report Templates
Instagram Insights Google Data Studio Connector
Best Free & Paid Looker Studio Connectors in 2023
9 Best Looker Studio Example Dashboards And Reports
Looker versus Power BI: Compare BI Tools
Best Marketing Automation Report Templates
Best Small Business Report Templates
Best Content Marketing Dashboar Templates