Analyze Facebook Lead Ads data with Google Sheets
Connect Facebook Lead Ads to Google Sheets
Introduction to Facebook Lead Ads
Facebook Lead Ads are a form of advertising on the social media platform that allows businesses to collect contact information from users who are interested in their products or services. These ads typically appear in a user's news feed and are designed to be easy for users to fill out, with the user's information being pre-populated based on their Facebook profile. This makes it quick and simple for users to express their interest in a business and allows the business to collect valuable information that can be used for marketing and sales purposes. By submitting the lead ad form the customer expresses interest in the services the advertiser is offering and becomes a new lead for the business.
Introduction to Google Sheets
Google Sheets is a spreadsheet program that is part of the Google Docs Office suite. With Google Sheets, you can create, edit, and collaborate on spreadsheets with others in real time. You can use it to store and organize data, create complex calculations and formulas, and even build charts and graphs to visualize your data. Google Sheets is a web-based program, which means you can access it from any device with an internet connection, and share your spreadsheets with others for easy collaboration. It's a powerful tool that can help you manage and analyze your data in a variety of ways.
Check Facebook Lead Ads permissions
Before connecting Facebook leads to Windsor.ai's tool, we would have to make sure that you enabled Leads access manager in the Meta business Settings.
Go to you Facebook Page 's Business Suite.
Click the drop-down in the top left-hand corner and choose your business account.
Click Settings in the bottom left-hand corner.
Click More business settings.
Click Integrations in the left menu, then click Leads access.
Click Customise access in the box that appears, then click Confirm. Your Leads Access Manager is now enabled.
Note that if you don't see the Customise access box, your Leads Access Manager has already been enabled. You can begin to assign people, partners and CRMs leads access.
Only Business Manager admins have the ability to enable Leads Access Manager. If you don't see the steps above, contact an admin to gain access.
For more details check the link below https://www.facebook.com/business/help/618808448980683
Five Steps to Automatically Push Facebook Lead Ads to Google Sheets
You can connect Facebook Lead Ads + Google Sheets within a few minutes, without having to read complicated documentation or do programming.
To start automatically pushing Meta leads to Google sheets you would first need to create an account with Windsor.ai, Make sure to follow this link to get a 30 Days free trial.
Step 1
After Logging into your Windsor.ai's account, you would need to grant access to your Facebook Lead Ads Account and then choose the account from the select account pane.
Step 2
Then, press on Preview & Destination on the top of the page, and then on the Google sheets logo, and copy your API key
Step 3
For the Google Sheets integration with Facebook Lead Ads you would first need to Add Windsor.ai's Google Sheets Extension through this Link.
Step 4
On the top pane in Google sheets go to Extension -> Ad Data and Analytics by Windsor.ai -> Login, and copy your API key There & press on Login.
Step 5
Again On the top pane in Google sheets spreadsheet go to Extension -> Ad Data and Analytics by Windsor.ai -> Get data into Sheet and Windsor.ai's extension will appear on the right side of the screen.
Step 6
Now, we will need to set up a query by following the next steps:
Name your Query and Add the Target sheet name (Where the data should be uploaded)
Select the Data source which in this case it's Facebook leads
Select the account you want to get Data from
Select the Date range of the Data
Select Fields, Metrics & dimensions that you want to pull to Google sheets.
Now configure a scheduled automatic refresh, and press on Load Data on the top
Now you're all set, sit back relax and watch how the Data Populates your Sheet.
FAQs: Import Facebook Lead Ads to Google Sheets
How does Facebook Lead Ads integrate with Google Sheets?
You can connect Facebook Lead Ads with Google Sheets by using Windsor.ai add-on, By using your API url or by Exporting & Importing the data manually.
How much does it cost to integrate Facebook Lead Ads with Google Sheets?
We offer plans for different volumes of tasks. Go to the "
Pricing
" section and choose the set of functionality that best suits your needs. In addition, you have the opportunity to test the service for free for 30 days.
How often do syncs occur?
The sync can be set up with in the Windsor.ai's add on on Google Sheets. With Windsor.ai's tool you can get Data in Real time, However with some platforms Like Meta there might be a few hours Delay. What we would advise to get Data from Today, is to setup the Data range in the Future.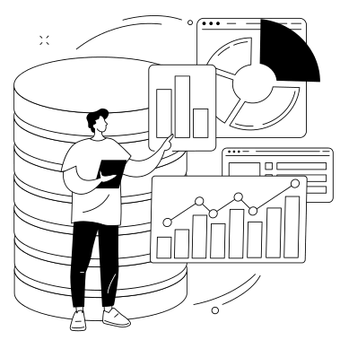 Try Windsor.ai today
Access all your data from your favorite sources in one place.
Get started for free with a 30 - day trial.
Start Free Trial
Facebook Lead Ads metrics & dimensions available for streaming into Google Sheets
Extract Facebook Lead Ads data to Google Sheets with Windsor.ai
See the value and return on every marketing touchpoint
Providing 70+ marketing data streams, we make sure that all the data we integrate is fresh and accessible by marketers, whenever they want.

Spend less time on manual data loading and spreadsheets. Focus on delighting your customers.
Popular Google Sheets and Facebook Lead Ads integrations